This week, Dr. Praeger's Sensible Foods introduced the first soy and gluten-free plant-based turkey burger. Its newest meat-alternative patty, the Perfect Turk'y Burger™, reportedly has the look, taste, and texture of traditional turkey burgers.
In 2019 the brand launched the first product in its Perfect meat-alternative line, the Perfect Burger. Beginning August 10, Dr. Praeger's released a limited-edition vegan Farm Stand Cauliflower Burger. It was produced to support struggling farmers and local food pantries and help fight hunger during the pandemic. Interestingly, the vegan burger was launched into Citarella, a specialty store that features seafood such as fish, lobster, mussels & scallops, crabs, and caviar.
The Perfect Turk'y Burger is sold frozen in packs of two patties for $4.99 at retailers including Kroger, Jewel Osco, HEB, Stop & Shop, Sprouts, Publix, Wegmans, ShopRite, Fresh Thyme, Lunds & Byerly's, and more. Made with carrots, sweet potatoes, and butternut squash, the burger contains 20g of protein, less sodium and fat per serving than leading meat-alternative burgers, and is non-GMO project verified.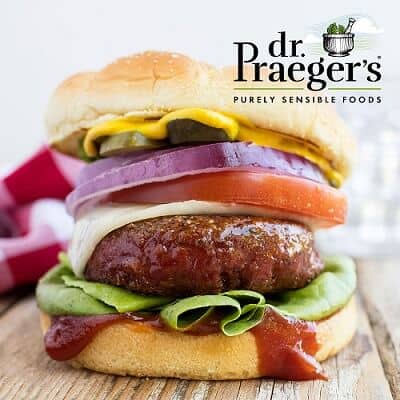 "At Dr. Praeger's, we're always innovating and looking to create new products that fill the needs of our ever-evolving community," said Dr. Praeger's CEO Larry Praeger. "As the average consumer seeks out more options for meatless protein with real ingredients, we knew it was time to expand our Perfect product line. With few other meatless "turkey" burgers on the market, we knew we needed to deliver. I'm proud to say the Perfect Turk'y Burger now offers variety to the lineup to add an extra meat'y option to help Americans easily consume less meat while still eating clean and getting their vegetables in."