Confectionery innovator Dream Pops announces its non-dairy chocolate snacks are now available on Amazon. The debut products include Dream Pops Vanilla Sky Crunch – a plant-based version of classic malted candies such as Whoppers and Maltesers.
Malt balls and more
According to founder and CEO David Greenfeld, the company worked hard to launch on Amazon in time for the holidays.
Dream Pops is debuting four varieties at the retailer, including Cookie Dough, Mint Chip, Birthday Cake, and Vanilla Sky Crunch, in packs of eight. Made with ingredients like coconut milk and coconut sugar, the chocolate-coated bites feature healthy sweeteners, a crispy cookie center and are said to taste just like "a candy milkshake."
Vanilla Sky recreates the flavor of classic chocolate malt balls with simpler ingredients and less sugar. All of Dream Pop's products are gluten-free, soy-free and contain fewer calories than traditional milk chocolate confections.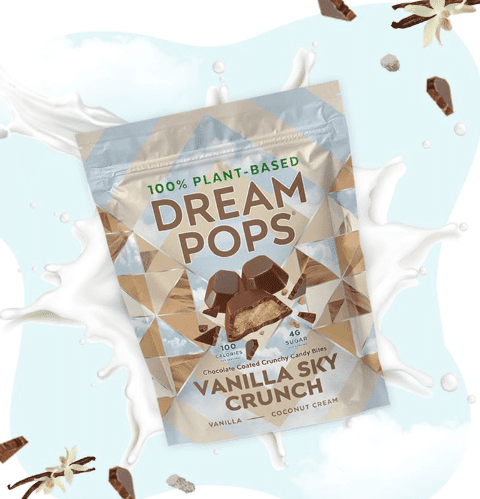 Remaking dessert
Previously known for its popular, better-for-you ice creams, Dream Pops launched its frozen offerings at global Whole Foods locations in 2021. Seeking to become a confectionery category leader, the company unveiled Dream Pops Crunch as its first shelf-stable product in July 2022, and announced plans to expand its US distribution to thousands of new locations.
The brand describes itself as a "plant-based innovation engine" that sells a wide variety of health-conscious plant-based desserts, including Dream Bites ice cream, Dream Drip chocolate syrup, and frozen novelties made with superfoods like lion's mane mushroom and matcha tea.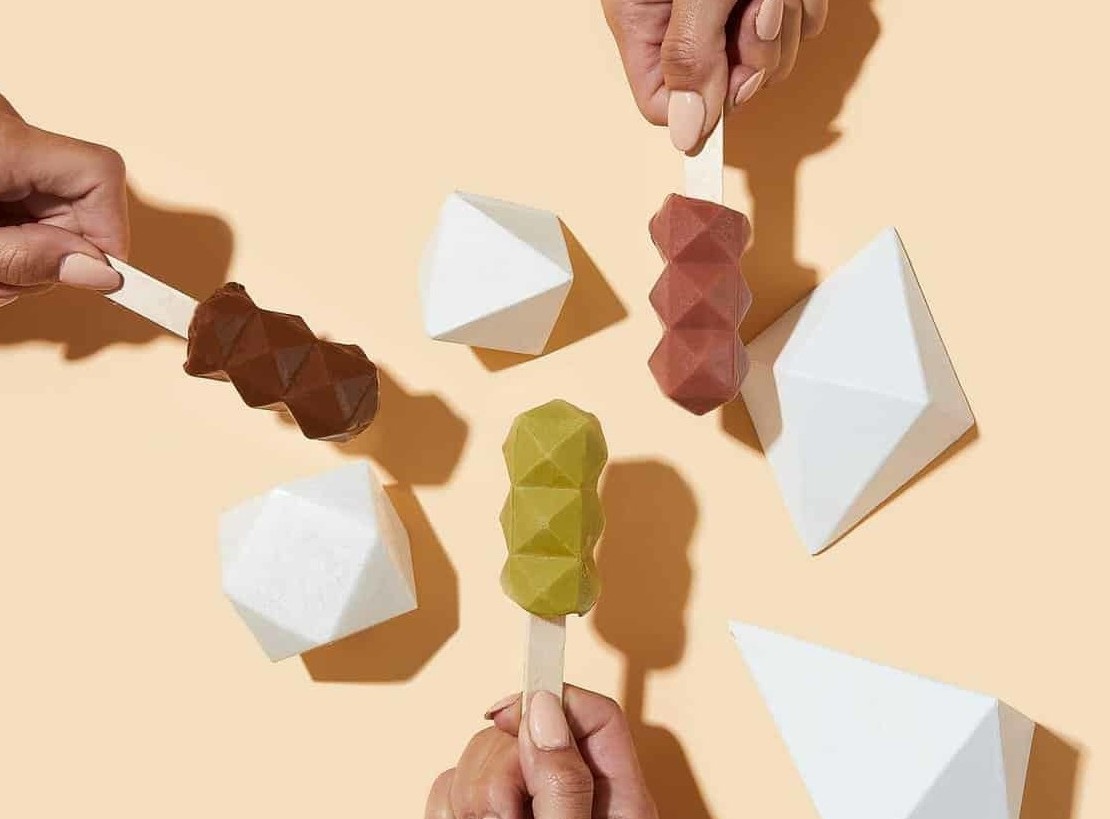 In 2020, CEO David Greenfeld was included in Forbes' 30 Under 30 list of successful entrepreneurs.
"At Dream Pops, our mission is to re-imagine all cult classics desserts with 100% plant-based ingredients, and we believe indulgence should never come at the expense of health and wellness," shared Greenfeld.