Last week it was announced that plant-based egg pioneer Eat Just will build a $120 million production facility in Singapore and also that it is developing a cultured chicken product. We spoke with Head of Global Communications Andrew Noyes who also reveals another exciting plant-based nugget of information.
Andrew tells vegconomist that JUST Egg retail sales have skyrocketed in the past six months with consumers becoming more health-conscious since the pandemic and also with the associated increase of home cooking; US sales saw a rise of 102% February to July. Case shipments to retail customers in July increased 170% over February and shipments since July are up 330% versus the same time last year.
Global expansion
JUST Egg's two products – the liquid egg and the folded egg product – are available in the U.S.,
mainland China,
Hong Kong, Singapore, and
soon to roll out into Canada
. We asked what the move into Singapore signfies for Eat Just.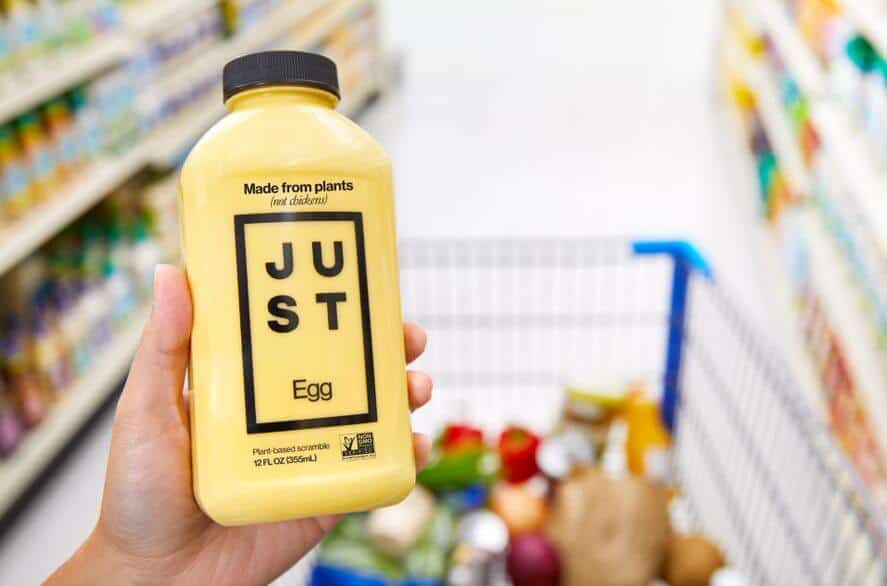 "Building and operating a large-scale protein processing facility in Singapore, a country leading Asia's transition to a healthier, more sustainable food system, will allow us to scale production and serve our JUST Egg manufacturing and distribution partners across the region. This will allow us to bring our innovative products to millions of consumers who are eager to enjoy JUST Egg at home and in restaurants and other foodservice destinations."
New products and EUROPEAN LAUNCH!
We asked whether there might be plans to enter Europe or other markets, and Andrew revealed that, "In addition to key markets throughout Asia, Eat Just is anticipating our first launches in Europe in 2021." Excellent news for European consumers and businesses that have been waiting for JUST Egg for a long time.
He also says that there will be new products next year: "JUST Egg's popularity continues to grow, and we look forward to introduction new, innovative plant-based egg products in 2021."
And what about the cultured chicken? "We're excited about our small-scale commercial launch of cultured chicken as soon as we have a regulatory pathway. We've been working on this with regulators in several parts of the world and can't wait for consumers to taste it."