Eclipse Foods, creators of dairy-like plant-based ice cream, announces the brand will expand to over 130 US stores, increasing its retail presence by 35% in March.
Building on last year's expansion, which saw Eclipse debut in Whole Foods Markets throughout Northern California, the new rollout will bring Eclipse's acclaimed ice cream to new stores including: Safeway Albertsons, Safeway Vons, and Safeway Pavilions (Southern California), Nugget Market (Northern California), and Harmon's (Utah.)
Best-selling flavors such as Cookie Butter, Dark Side of the Spoon, Mint Chip and Caramel Butter Pecan will be sold at all of the new locations, the company says.

"Impossible Foods of Ice Cream"
The rollout continues a path of rapid growth for Eclipse, which makes premium plant-based ice cream that is indistinguishable from dairy in taste, texture and function. Using a patent-pending dairy platform, Eclipse says the brand recreates micelles (a special molecule found in dairy) to make delicious ice cream that is non-GMO, gluten-free, and contains no stabilizers, soy, nuts, or coconut.
Founded by Aylon Steinhart and Chef Thomas Bowman, Eclipse helped pioneer the "dairy-like" category of plant-based foods that seek to replicate the actual taste of dairy milk. The brand's innovative, uncompromised approach to realistic dairy flavor has inspired the nickname "The Impossible Foods of Ice Cream".
Last summer, Eclipse introduced five new flavors to its lineup, including Mango Passion Fruit, Strawberry Fields and Mint Chip.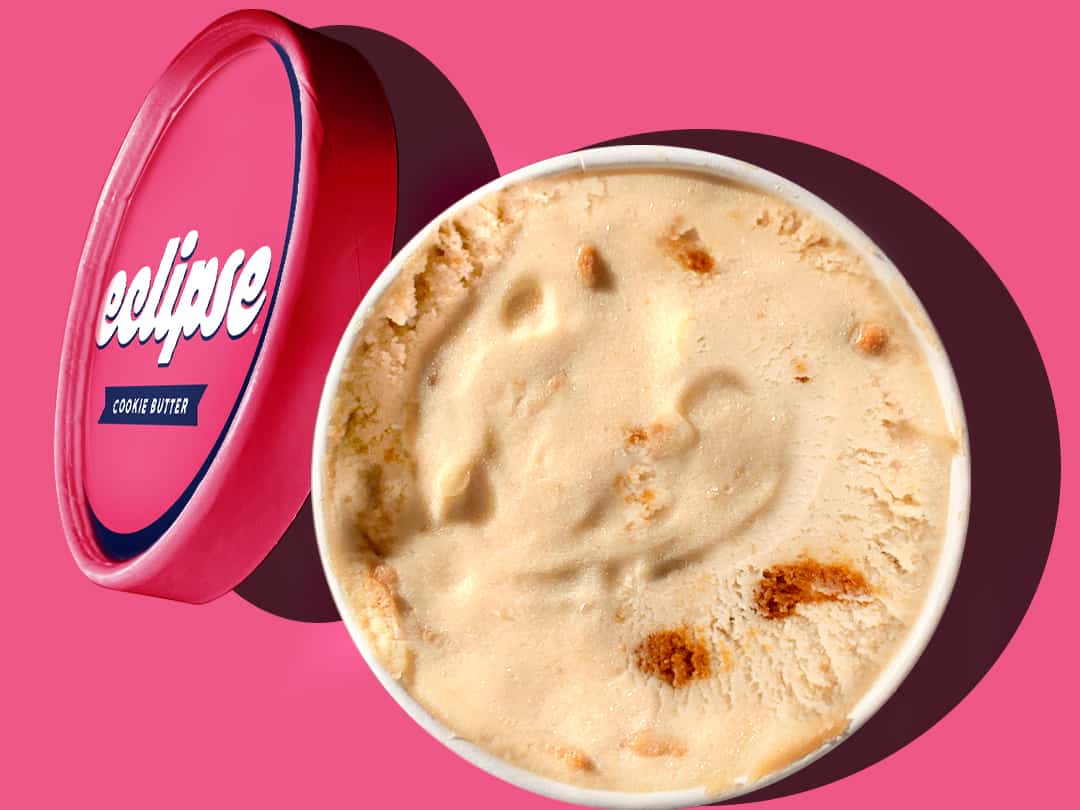 A new type of milk
The dairy-identical approach is an increasingly popular trend among brands that want to appeal to consumers who still prefer the taste of cow's milk over plants. Earlier this year, Danone North America's Silk and So Delicious brands debuted new lines specifically made to taste like dairy – Silk Next and Wondermilk. Developed over two years, Danone says the innovations provide the same flavor characteristics and creamy mouthfeel of cow's milk.
In an interview with vegconomist last year, Aylon Steinhart commented on Eclipse's breakthrough success: "We are seeing more and more stores coming on-board as the excitement builds," he said."We're thrilled to bring our groundbreaking ice cream to consumers all over the nation."