Singapore's Float Foods has announced a distribution agreement that will include its plant-based egg, OnlyEg, in the ready-to-cook meal kits that DayDayCook, a Chinese online meal delivery service, sells across China.
"Eating a healthy protein-rich meal should be accessible to everyone"
This new partnership will see Float Foods' OnlyEg integrated into DayDayCook's Ready-to-Cook Meal Kits, which will be distributed in Hong Kong through an omnichannel sales strategy, including e-commerce and B2B segments, explains the plant-based eggs brand.

Uniquely positioned p
artnership
DayDayCook is a DTC company that focuses on innovative and healthy meal solutions providing customers with meal kits containing fresh ingredients and recipes for dishes that can be cooked in under 15 minutes. The online meal delivery service offers ready-to-heat (RTH), ready-to-cook (RTC), and plant-based food products through its omnichannel sales network.
Vinita Choolani, CEO of Float Foods, said: "Float Foods and DayDayCook are uniquely positioned to meet consumers' evolving taste, health, and lifestyle requirements, including appreciating the time constraints faced by families, mothers, fathers, young adults in today's fast-paced world."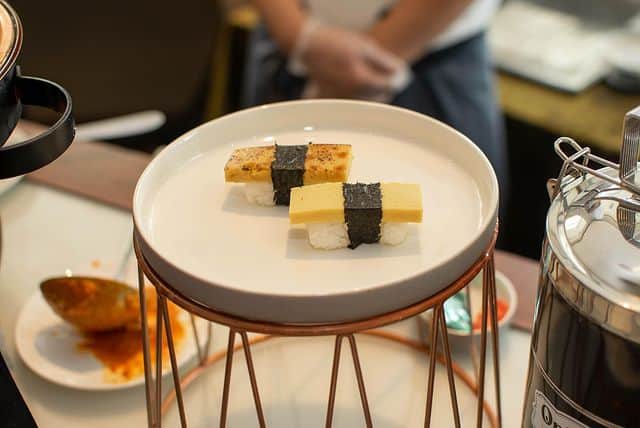 Accessibility of plant-based proteins
This initiative is part of Float Foods' strategy to increase the accessibility of plant-based proteins and provide healthier options to consumers. The partnership with DayDayCook will also expand the company's products to customers in Hong Kong and beyond.
Float Foods says it is Singapore's fastest-selling plant-based egg brand, offering a range of vegan eggs — the OnlyEg Shreds, OnlyEg Omelette, OnlyEg Tamagoyaki, and OnlyEg — across Singapore's hospitality and food service industry.
In April, Float Foods was awarded 'Best Health or Wellness Food' at the World Food Innovation Awards 2022 for its plant-based alternative to egg whites made from soybean proteins and other natural ingredients. Additionally, in September, the brand's OnlyEg was named Best Plant-Based Functional Award at the Plant Based Expo in New York City.
"People have enjoyed the experience of cooking and eating at home but are also hard-pressed for time and energy. The OnlyEg meal kits offer the chance to elevate the dining experience by introducing clean, contemporary, healthy meals," said Norma Chu, DayDayCook's founder and CEO.
"Eating a healthy protein-rich meal should be accessible to everyone and bring a sense of celebration at the same time," Chu added.
DayDayCook will be initiating the rollout of the meal kits in Hong Kong in Q1 2023, with plans for other nearby Chinese cities soon.