Germany's Neggst has raised €5 million in seed funding for its whole vegan eggs, which feature a white, a yolk, and a biodegradable shell.
The round was led by Green Generation Fund (GGF), with participation from BayWa AG, RWZ, Corecam Capital Partners, and various notable angel investors. The company says it is in talks with other potential investors for a second funding round.
"We are very pleased with the trust placed in Neggst"
Neggst was founded in 2021 by Veronica Garcia-Arteaga and Dr. Patrick Deufel. While carrying out research work at the Fraunhofer Institute, Garcia–Arteaga set out to create an egg alternative that was not just a substitute but an upgrade. According to the company, the resulting plant-based egg is virtually indistinguishable from conventional chicken eggs in terms of taste, appearance, functionality, and nutritional value.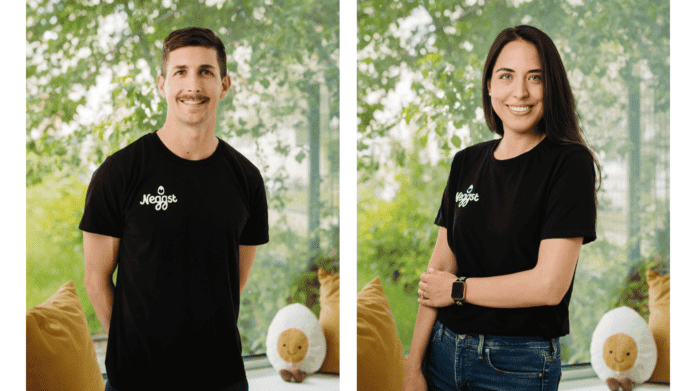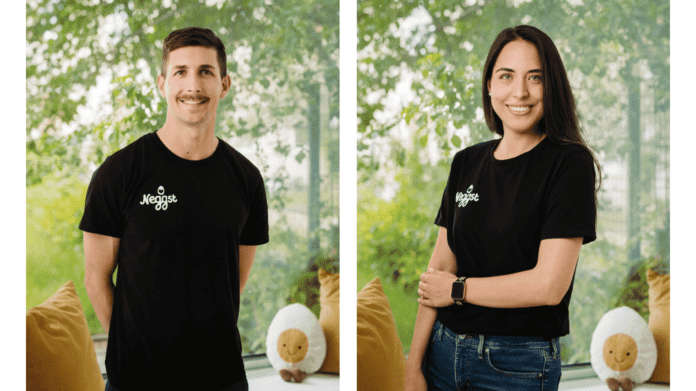 Pilot projects with foodservice companies are already underway, and Neggst also plans to launch in supermarkets. The launch will be timely, as the vegan egg market is growing rapidly and is expected to be worth almost $3.3 billion by 2031.
"First of all, it takes creativity and the technical know-how to develop a tasty and well-functioning plant-based egg alternative. However, to make it available to the masses, strong investors and partners are absolutely necessary. We are very pleased with the trust placed in Neggst in the first seed round and are ready for the second closing," said the company.