El Pollo Loco, Inc. the nation's leading fire-grilled chicken restaurant chain, became the first national chicken brand in the category to roll out its own vegan chicken alternative system-wide. Following the success of its Chickenless Pollo™ launch earlier this year and customer feedback, it reformulated the plant-based chicken so it is now vegan-friendly.
Customers can now "Make It Vegan" when ordering a Chickenless Pollo™ Taco or Burrito at all 485 restaurant locations upon request, which removes the cheese and the Creamy Cilantro Dressing on the burrito.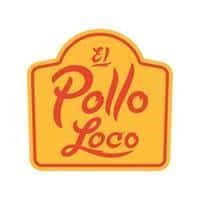 "Our customers provided feedback through our social channels. We listened and quickly reformulated the recipe in a matter of a couple months," said Bernard Acoca, President & Chief Executive Officer at El Pollo Loco. "Evolving our customer favorite Chickenless Pollo™ innovation takes us another step further in the plant-based space and continues our commitment to championing making healthier eating more accessible and affordable."
The new recipe now no longer contains egg enzymes and is vegan-certified by the American Vegetarian Association (AVA). The non-GMO soy protein base blends traditional Mexican flavors in an adobo sauce.
"We are pleased to certify El Pollo Loco's chicken alternative as vegan," said Debbie Giambra, Director of Membership Services. "At the American Vegetarian Association, we have strict guidelines that all certified products are required to meet to help ensure that people feel confident when seeking a vegan option."