Les Merveilloeufs is a dynamic new company founded by two female French Biologists with the aim of introducing a new vegan egg product, which looks like a hen's egg and even comes in its own shell.
In August we reported that vegan egg was the fastest-growing segment in the plant-based category; Just Egg had at that point clocked up sales that replaced the equivalent of 50 million eggs.
Established plant-based egg brands rely on replicating certain egg functions, for example, Oggs, which produces a liquid egg replacer for baking, Just Egg and Spero which both also create a liquid egg but aimed at replacing scrambled eggs or omelette. Les Merveilloeufs has created a product that has the typical yellow yolk and white of a real egg and can replace all egg functions.
Founders Philippine Soulères and Sheryline Thavisouk started a research project in engineering school in 2017, which became Les Merveilloeufs in 2019 and is now a brand in STATION F's Schoolab incubator program. Philippine and Sheryline noticed that an increasing number of people in France were looking to reduce or even to eliminate products of animal origin from their diet.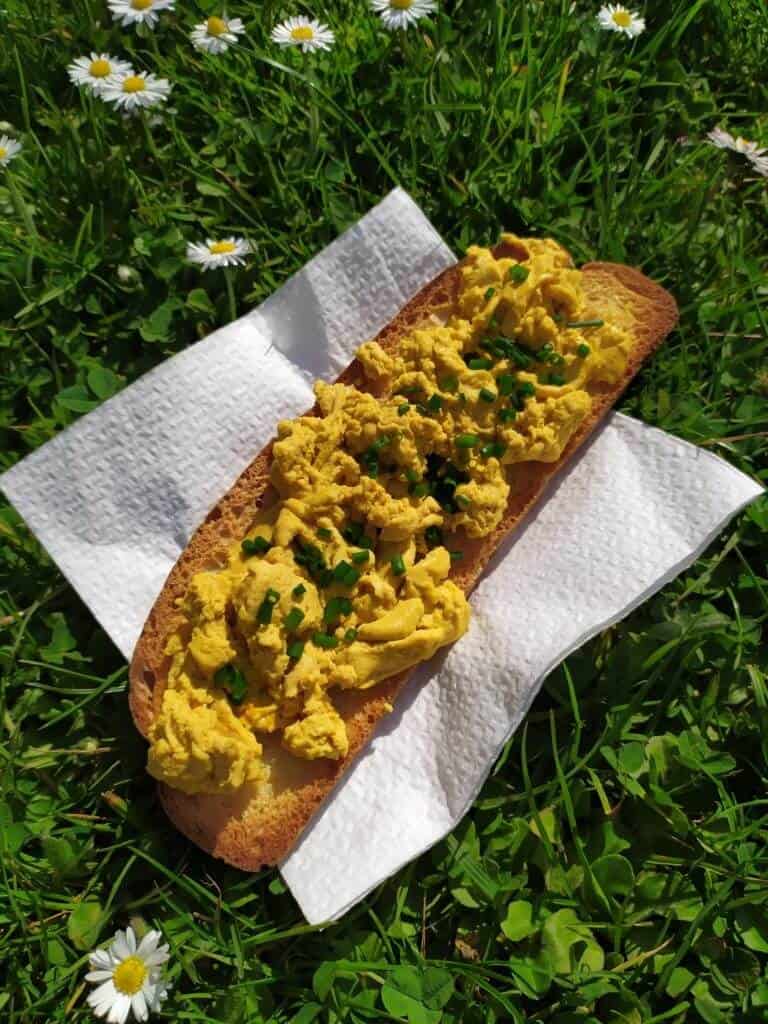 In May 2020 The Merveilloeufs launched a crowdfunding campaign on the KissKissBankBank platform and in less than 48 hours 200 people had contributed, reaching 100% of the first level, which was €8,000.
Merveilloeufs eggs are less calorific (containing less fat but slightly more carbohydrate) than hen eggs but they have a similar fibre intake and protein value. The ingredients have not yet been revealed but the base product is reported as likely to be legumes. Les Merveilloeufs is scheduled to hit vegan restaurants in Paris by the end of 2020.
Co-founder Sheryline stated in the STATION F blog: "Our initiative is very much a response to today's unsustainable egg production system. We're very conscious about the negative environmental impact caused by the rearing of laying hens, which is even worse if done in battery farming. In every step of our product development, from the selection of raw ingredients to the manufacturing and packaging processes, we make it a priority to choose solutions that are as green as possible."