Verso Food, the market leader of plant-based foods in Finland, has been granted a patent for the production method of its Beanit Chunks and Mince made from fava beans. Beanit is the world's first plant-based protein product made from Nordic Fava beans, which the University of Copenhagen revealed to be protein-dense and nutritionally superior to lentils, amaranth, buckwheat and quinoa.
As we reported in June, Business Finland announced it was funding a EUR 2.1M project with VTT Research and the University of Helsinki to support the Finnish food industry to develop plant protein products for the international market and strengthen Finland's position in the global plant protein market by valorising Finnish crops such as the fava (or broad) bean utilised by Verso Food for this product line.
Tomi Järvenpää, CEO of Verso Food, explains that Finnish origins provide the company extraordinary grounds for exporting plant-based foods: "The Finnish fava bean is a unique ingredient that constantly amazes us with its applicability. Our country's clean environment, pure processing water and high quality standards are also strong assets.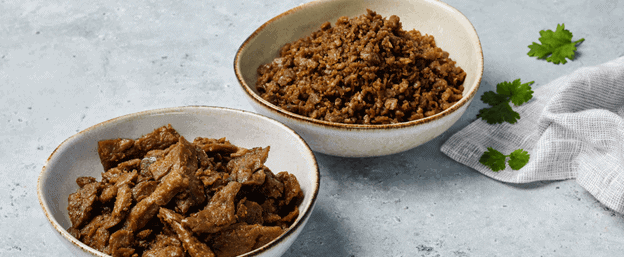 "The plant-based food markets are still young both globally and in Finland, but we do see an exceptionally high know-how and progression in our market. I believe Finland as a country could have the position to stand out as a forerunner in this arena. It's something we really can be proud of."
Beanit products are currently available in the UK, Sweden, Poland and Japan.