Forbes reported yesterday about the rise in plantbased, citing Beyond Meat as the key driver behind the industry and vegan bacon as the next trend. Beyond said last year that they would be developing a plantbased bacon in 2020, but which other brands are competing and why is it so imperative that vegan bacon exists right now?
The Forbes article mentions Hooray Foods in the Bay area of California, which is set to launch its bacon product made from rice flour, tapioca starch and coconut oil, and the bacon flavor comes from salt, mushrooms and maple syrup.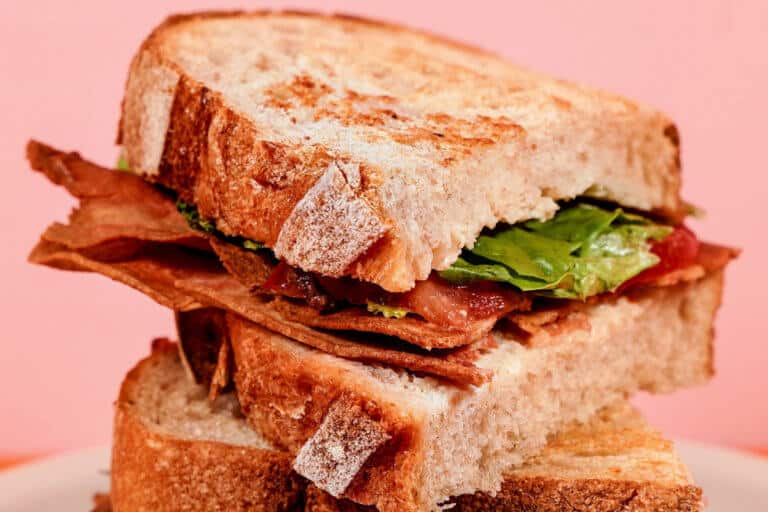 Prime Roots, also in California, uses a Japanese fungus called koji, to create products such as bacon which contain no processed ingredients. Prime Roots' bacon launched to market last week, with founder Kimberlie Lie commenting to Forbes: "Our limited product release online of our bacon sold out almost immediately […] We're in the process of scaling up our production to meet the insane demand for bacon and other meatless products."
Importantly, the article highlights the reasons why it is so vital that food producers produce alternatives to pig products. Without even going into the atrocities committed each year against 1.5 billion pigs killed for food or the damage to consumer health – it's an industry which keeps growing and urgently needs to be stifled for the sake of the planet – the growing global population must be offered viable plantbased alternatives as soon as possible.
"Globally, around 1.4 billion pigs are slaughtered for meat every year, and the U.S. is the world's third-largest producer and consumer of pork and pork products. The US ham and bacon market is currently worth over $31,000m, and is expected to grow 2.6% each year. It's dominated by a few major players, including Hormel Foods Corporation and Tyson Foods, Inc. and The Kraft Heinz Company."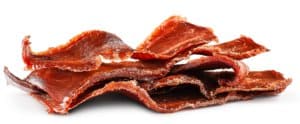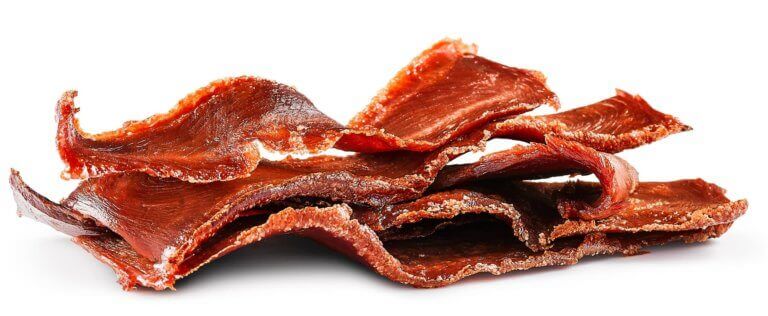 "And our appetite for bacon shows no signs of stopping. The number of pigs on medium and large farms has been steadily increasing over the last 40 years, while the number of pigs raised on small farms has declined."
However, with the availability of more and more appealing plant products, there is hope. In the UK, a recent report showed that since 2018, the sales of processed pork products, namely bacon and sausages, have steadily declined in the UK. Recent startup THIS launched last year with various THIS products including THIS Isn't Bacon, and Naturinni debuted bacon made from eddoes last year.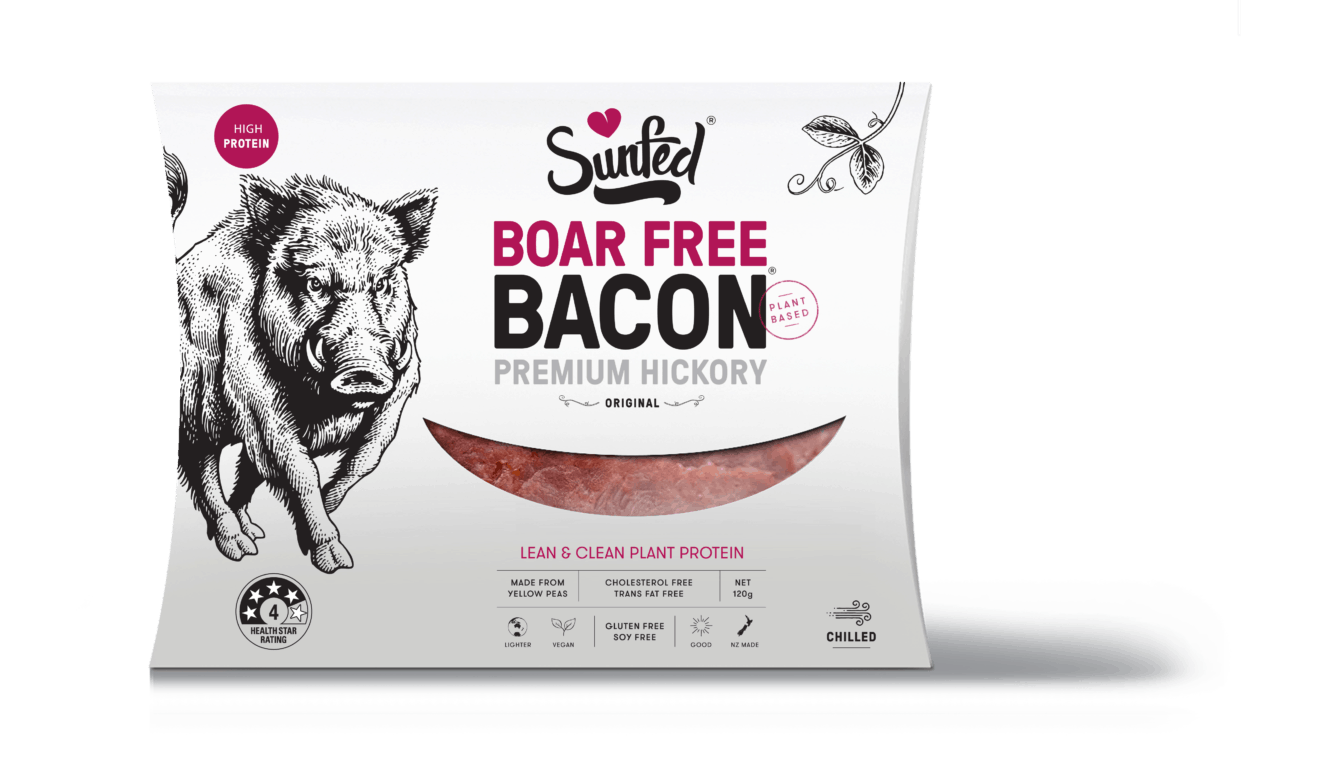 Elsewhere in Europe, Vivera offers a fat-free vegan bacon which is hugely successful in several countries. And perhaps most interestingly, New Zealand brand, Sunfed, just this month took the bold step of launching its vegan bacon during Meatfest 2020, to such success that their stand was the most popular amongst meat-loving festivalgoers in the entire event.
Food innovators simply must keep innovating in this field. The pork industry is one which must be disrupted with force, and in 2020, veganism has the power to do it.