British vegan dessert company Freaks of Nature reports that its production volume was up 100% in the first quarter this year and it is now aiming for a 400% increase, despite COVID-19. In order to do this it has invested £1 million for larger and more eco-efficient equipment.
The company was founded in 2016 by founder Peter Ahye. He set out creating vegan desserts that can be enjoyed by everyone and now has product lines that include Chocolate Fudge Hot Pudding, Sticky Toffee Hot Pudding, Lemon Sponge Hot Pudding, and Cherry Bakewell Hot Pudding.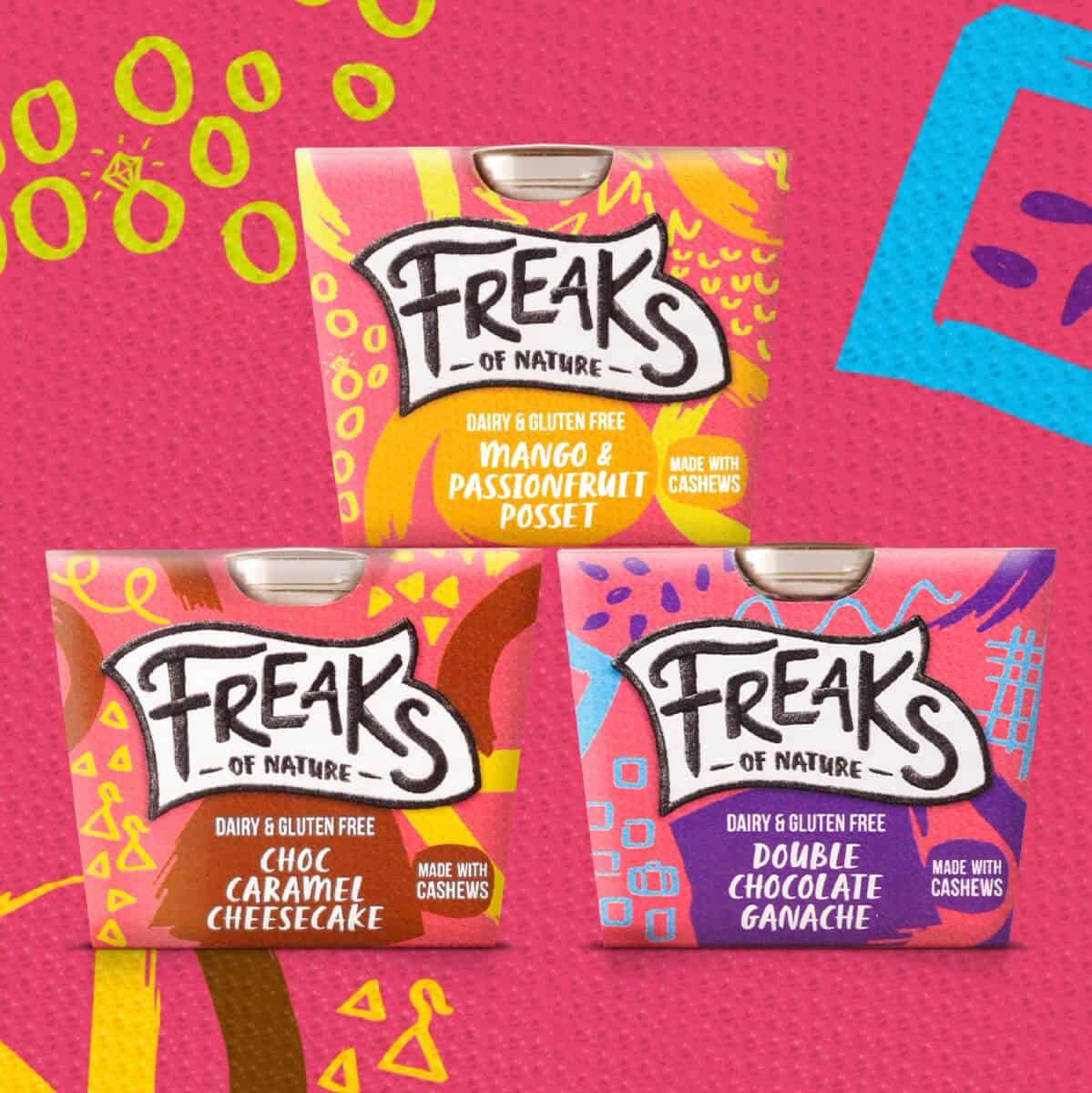 In 2019, Freaks of Nature won a gold award from The Grocer for 'Start-up of the Year'. Judges were impressed by the innovative spirit of the brand and its focus on taste in a category where taste can be a weak point. The judges stated: "Securing major listings in such a short space of time was a clear testament to the product". The Grocer also reported at the time, that revenues for the company had rocketed almost seven-fold since its launch and the team now employs nearly 30 people.
The company's factory is rated grade A for food safety by the British Retail Consortium (BRC) and is the largest dedicated dairy and gluten-free, plant-based dessert factory in Europe, according to the Yorkshire Post.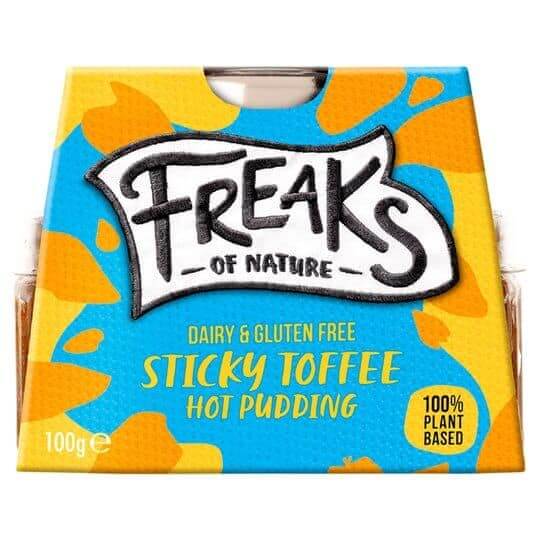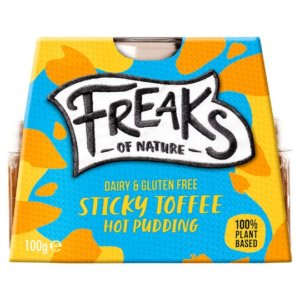 Mr Ahye commented to the Yorkshire Post: "Whilst ramping up production to ensure we can efficiently make more of our existing range, it is vital that we continue to innovate. We are preparing to launch some really innovative new products that will add excitement to our brand in the coming weeks.
"We are passionate about driving our brand forward by developing a broad selection of the highest quality, truly delicious plant-based puds. The response to our products has been absolutely fantastic and that's not just from individuals seeking out vegan, dairy-free, gluten-free and egg-free options but also from those wanting to have something the whole family can enjoy."
The dessert range is available in Asda, Morrisons, Tesco, Sainsbury's, Marks & Spencer, CO-OP, and Waitrose.