Fry Family Food (Fry's) is introducing its 100% plant-based products to the US at the Natural Products Expo West in Anaheim, California. Fry's will be located at booth H310 inside the Hilton Hotel from March 4-6.
Representatives from Fry's, including members of the Fry Family, will be on hand to talk about Fry's range of products, which include quinoa and rice protein burgers, gluten-free chia nuggets, flaxseed schnitzels, battered prawn-style pieces, butternut balls, falafels, fish-style fillets, and their multi-award-winning sausage rolls.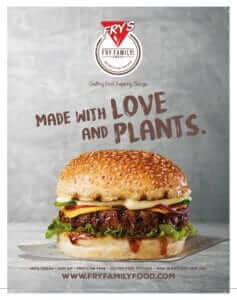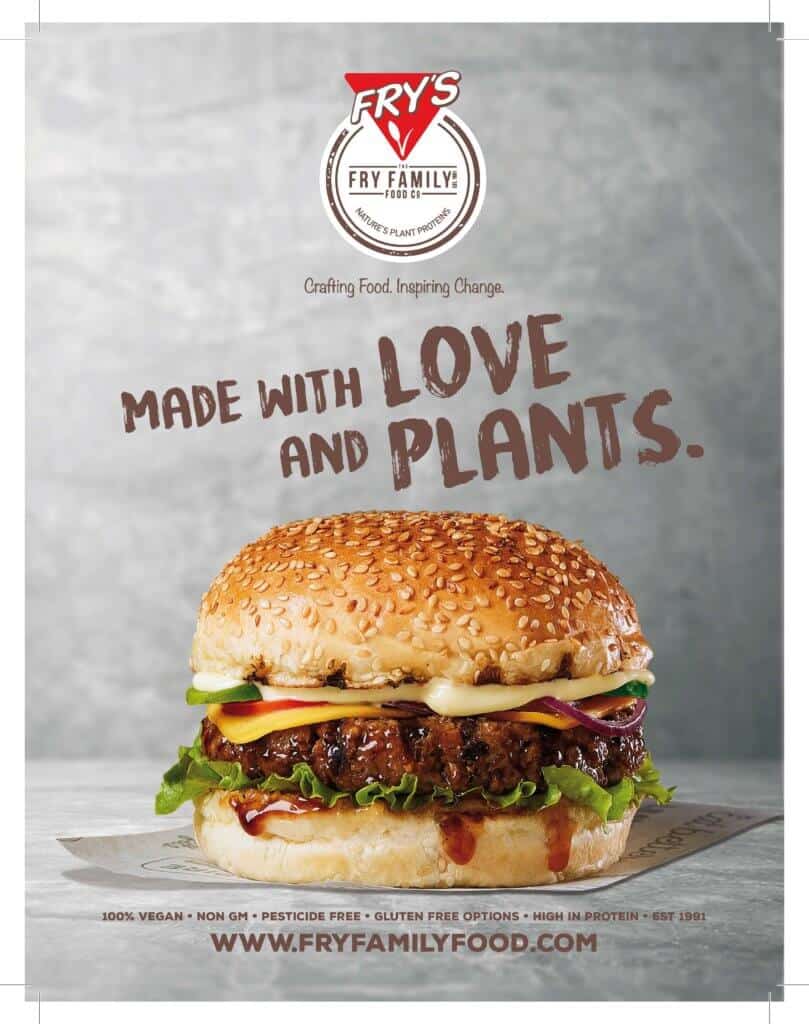 Company reps will also have a first look at the new Big Fry Burger, which will make its US debut later this year. In response to recent media concerns about the healthiness of vegan burgers, Fry's list of main ingredients includes soy, wheat, onions, sunflower oil, Dijon mustard, corn flour, salt, and coriander seeds. The burger is free of GMO, preservatives, and artificial colors while providing 20 grams of protein.
"We are so excited to showcase our retail and foodservice products at Expo West," states Fry's Director of Marketing, Tammy Fry. "We are also thrilled to be bringing our brand new, game-changing Big Fry Burger to the US this year. It looks, sizzles, and tastes like a ground beef burger, and it's been crafted by all of us in the Fry's Family to inspire change for your health, the environment, and the welfare of the animals."
Recent awards and recognition include:
The 2017 Auga Food Tech Innovation Award for Fry's schnitzel, beating over 2.300 entries
PETA's 'Best Vegan Sausage' in 2018
Messy Veggies' best 'chicken nuggets' blind taste test
Named Top 3 Ethical Brands in the UK meat-alternative sector by Ethical Consumer

 
Based in Durban, South Africa, Fry Family Food is a privately held, family-owned company founded thirty years ago by Wally and Debbie Fry. The "Principles Before Profits" tenet imbues the corporate culture with Fry's demonstrating active support of several worldwide charities that further positive world change by reducing the negative impact of animal agriculture on human health, the environment, and farmed animals.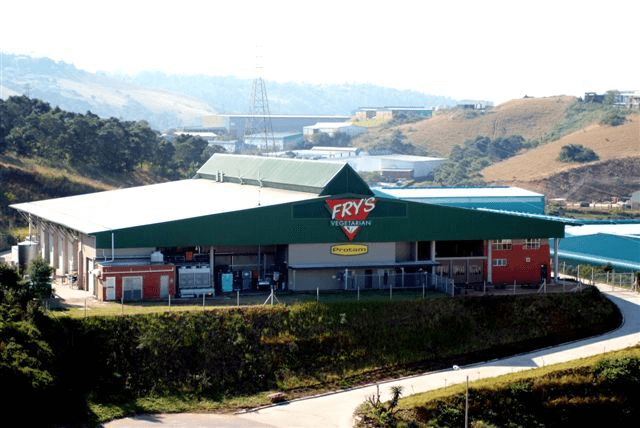 Available now in 28 countries, Fry's offers a variety of plant-based products for retail and foodservice outlets. It recently announced a 211%  growth in sales for 2019 in part due to its partnerships with UK-based food retailers, including Tesco, Morrison's, and Holland and Barrett. Fry's Head of U.S. Operations Jonathan Traub states, "Retailers around the world are realizing that once their customers try Fry's, they immediately become fans and brand ambassadors. They love our taste, our healthy and natural ingredients, our family story, and the wide range of products we offer."
To facilitate the expansion into the USA market, Fry's have appointed an exclusive distributor for retail and foodservice inquiries:
Fry's Foods USA, LLC
8340 Camino Santa Fe, Suite E, San Diego, CA 92121. 
[email protected] 
1.858.352.6112