Gardein, a plant-based brand of Conagra Brands, Inc., will launch its new Ultimate Plant-Based Burger today May 28, in celebration of National Burger Day. Gardein is enlisting comedian Amy Sedaris, with entertainer and plant-based protein investor Lance Bass, to host the celebration from their Instagram accounts.
Both celebrities will grill the Ultimate Plant-Based Burger, each offering a unique take on the product, while fans cast their votes to Gardein's Instagram page, "Who Cooked It Better?."
According to Gardein, to many consumers the plant-based burger serves as an entry point to the meatless-alternatives category. 70% of new buyers make a burger their first purchase *. To ensure newcomers to the category have a satisfying experience, Gardein has designed the Ultimate Plant-Based Burger to mimic the taste of real beef, with no soy ingredients and no GMOs.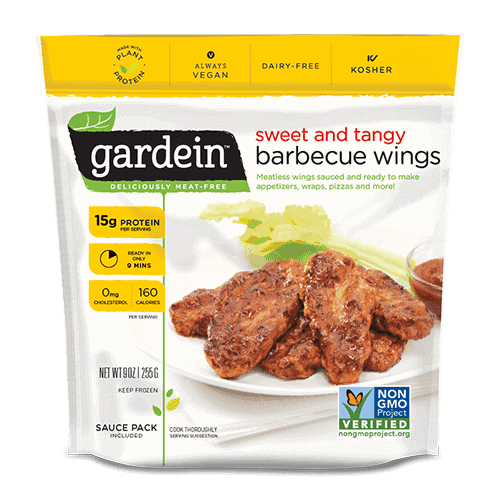 "Burgers have become a symbol of the meat-alternatives category, and we believe our newest offering belongs at the top of the list," said Tara Rozalowsky, VP/GM for Gardein. "We're incredibly proud of the delicious, meaty taste of our new Gardein Ultimate Plant-Based Burger and think it's a great way to celebrate National Burger Day."
Gardein's menu of plant-based alternatives to meat and fish offer chef-inspired cuisine and include Meatless Meatballs, Chick'n Tenders, Fishless Filets, and more.
*IRI, 52 weeks ending 8/25/19