Greenleaf Foods and 100% plant-based meal delivery kit company, Purple Carrot, have announced a distribution partnership. Greenleaf' brands Lightlife and Field Roast are now available to Purple Carrot subscribers nationwide. Field Roast will also be the delivery service's exclusive provider of plant-based sausage in 2020. 
Purple Carrot subscribers will be able to use Field Roast and Lightlife products using the supplied step-by-step recipes. As a bonus, subscribers will regularly receive free exclusive tastings of newly released Lightlife and Field Roast options.
Throughout the year, Purple Carrot recipes will include Italian Cannellini Bean Stew with Mustard Greens & Parmesan, Field Roast Smoked Apple Sage Sausage Skillet with Farro & Spinach, and other dishes.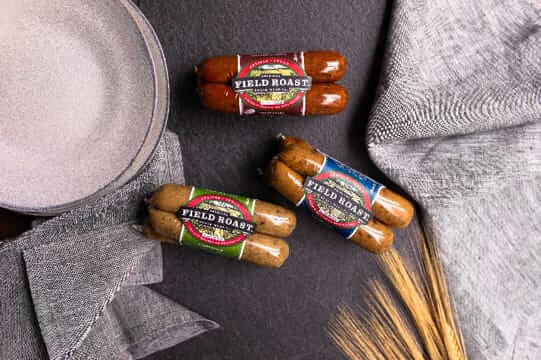 "Our brands are committed to making plant-based eating more accessible and delicious," said Dan Curtin, President of Greenleaf Foods, SPC. "Our partnership with Purple Carrot enables home cooks to explore plant-based meats and satisfies growing consumer demand for easy, flavorful meal solutions."
"There is such a strong interest in incorporating plant-based foods, but most people remain unsure how to approach this new way of eating," said Andy Levitt, Founder, and CEO of Purple Carrot. "No matter where consumers are on their plant-based journey, Purple Carrot's partnership with Lightlife and Field Roast offers plant-based protein options that are familiar and flavorful, making it easy to choose plant-based."