Halo Top Creamery announces the introduction of two new dairy-free ice creams into Australia and one brand-new seasonal tub will be launched for the Australian summer season. The two new dairy-free flavours plus the limited-edition seasonal flavour are available from now in Woolworths freezer aisles nationwide across Australia. 
The flavours were only previously available in the US, with the Strawberry Cheesecake also previously available in the UK. Each tub contains just 320-360 calories and offers 12-20 grams of protein.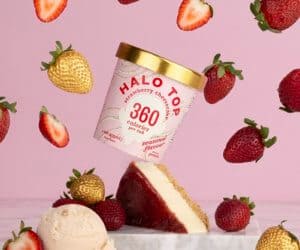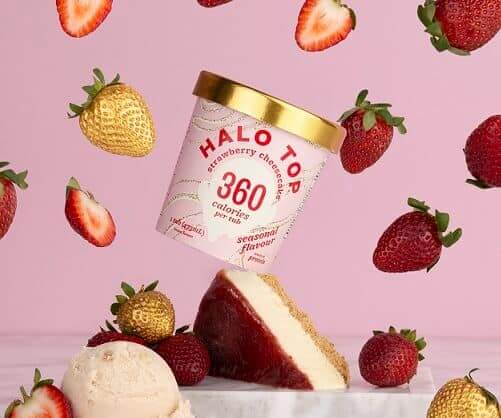 NEW Dairy-Free Mint Fudge Cookie: With cookie pieces and delicious fudge swirls, this flavour combines classic chocolate and mint and has 320 calories and 12 grams of protein per tub.
NEW Dairy-Free Chocolate Hazelnut: With dreamy hazelnut swirls, this dairy-free tub offers 320 calories and 12g of protein per tub.

SEASONAL Strawberry Cheesecake: Includes a swirl of strawberries, graham crackers and doughy cheesecake bites at 360 calories and 20g of protein per tub.
"As our Australian fans head into the warmer months, we're thrilled to be able to bring three brand-new flavours to help kick off the season," said Doug Bouton, CEO of Halo Top International.
"Strawberry Cheesecake is one of our most requested tubs, so we're especially excited to bring it down under."