"We are at the very early stages of the explosion of plant-based foods," says Helena Lumme, President and co-founder of Hälsa Foods. "At this first stage 'anything goes', meaning that even highly processed products filled with food additives sell because consumers don't have that many options."
This will change, Lumme believes, and will force many of the current plant-based milk market leaders back to the drawing board. Consumers will start to demand products that are unprocessed, naturally nourishing, additive-free, and made with ingredients that are grown sustainably.
Hälsa was built with this next phase in mind, Lumme explains.
"We cracked the code on how to keep all the health benefits of whole grain oats intact. Our oatmilk products are made from organic whole grain oats; nothing natural is removed and nothing artificial added. We are the only brand with 100% clean organic ingredients, a clean process and a clean label. Our organic oats are sustainably grown with a zero water footprint, and our farm initiative is helping U.S. dairy farmers to diversify to growing plant-based, starting with organic oats."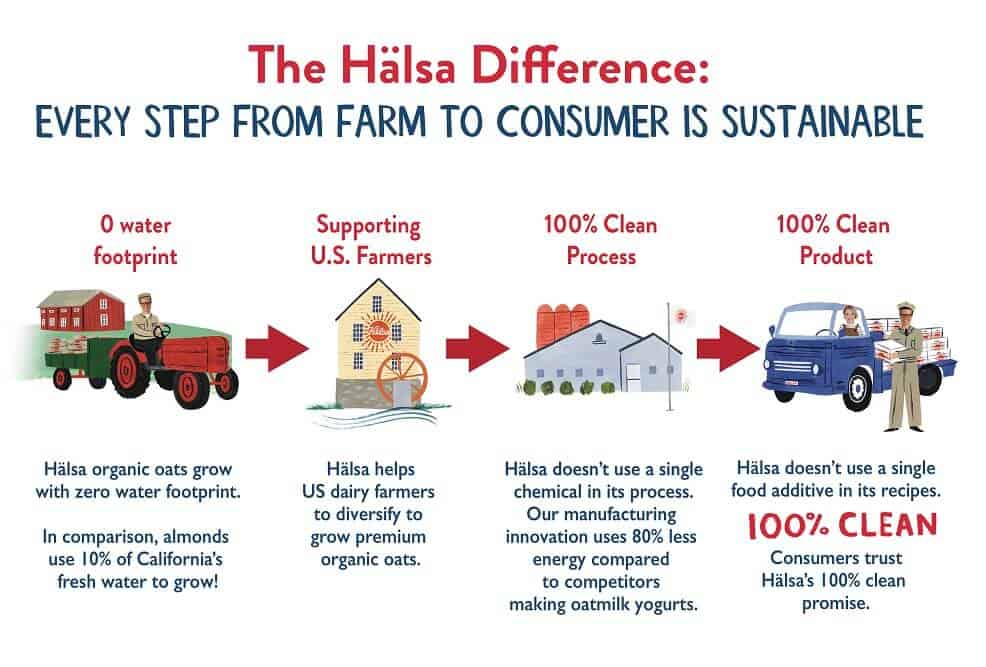 Oatmilk trailbrazers
Lumme and Mika Manninen, the co-founders of Hälsa Foods, have been at the forefront of the plant-based movement for 12 years. In 2008 they discovered the first oatmilks that were made in Scandinavia and re-branded them for U.S. launch in 2011, six years before any other oatmilks would enter the US market.
However, after learning how heavily processed and unhealthy the oatmilks were, Lumme and Manninen set out to create a completely new way. They teamed up with the leading Scandinavian oat wizards to create a 100% clean plant-based platform. The innovation took four years, which included testing at different settings to make sure the process would work in an industrial scale production and equally in aseptic, pasteurized and fermented products. Their first product, Hälsa Organic Oatmilk hit the market in 2018.
The Hälsa portfolio includes a dozen non-dairy products, all completely free of artificial ingredients. Hälsa has started to look for licensing partners in Europe.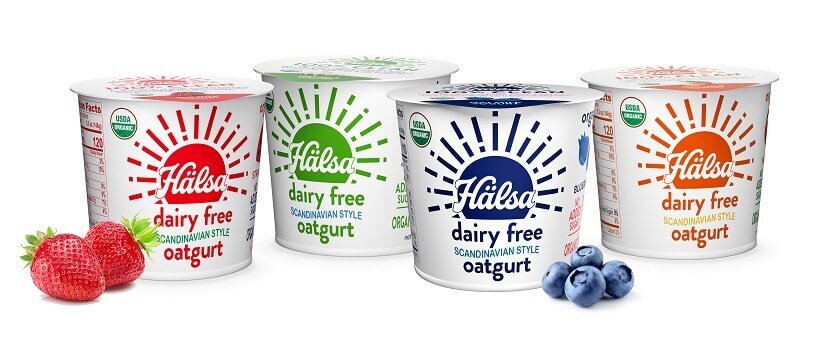 "Hälsa was designed for the global market. Licensing Hälsa is a great way for manufacturers who want to quickly get to the forefront of the plant-based market with a premium product, without having to spend years in R&D or tens of millions building new factories. A way to get the most advanced, and most delicious plant-based product."
The Hälsa U.S. farm initiative teaches U.S. dairy farmers to grow organic oats the Scandinavian way, with zero water footprint. "There's no reason to be at war against animal-based foods. We're all in this together, and we have to work side-by-side to fix the food chain and fix our planet," Mika Manninen adds.