OmniPork announces a partnership with Hong Kong-based Tong Kee Bao Dim to launch healthy plant-based takeaway options in 100 branches of the well-established restaurant chain. The collaboration revolutionizes the availability of vegan takeaway options and provides "a perfect example of plant-based innovation going mass."
Following implications of the recent pandemic, the demand for reliable and healthy takeaway options, especially for restaurants, increased significantly. Thus, almost 30% of Chinese people are very or extremely familiar with plant-based alternatives, generating a window of opportunity for a future plant-based domination, led by OmniPork.
successful developments
from
OmniPork
, as it has already been adopted by famous chefs,
restaurant chains
, and
supermarkets
in order to create a wide selection of vegan dishes, adding OmniPork as the source of amino acids which are essential for our body.
The collaboration of Tong Kee Bao Dim and OmniPork includes four new plant-based options, incorporating OmniPork and OmniPork Strip. The takeaway menu offers: the OmniPork & Vegetable Bun, Steamed Rice with OmniPork & Preserved Vegetables, Omnipork in Tomato Sauce with Rice and the OmniPork & Vegetable Dumplings.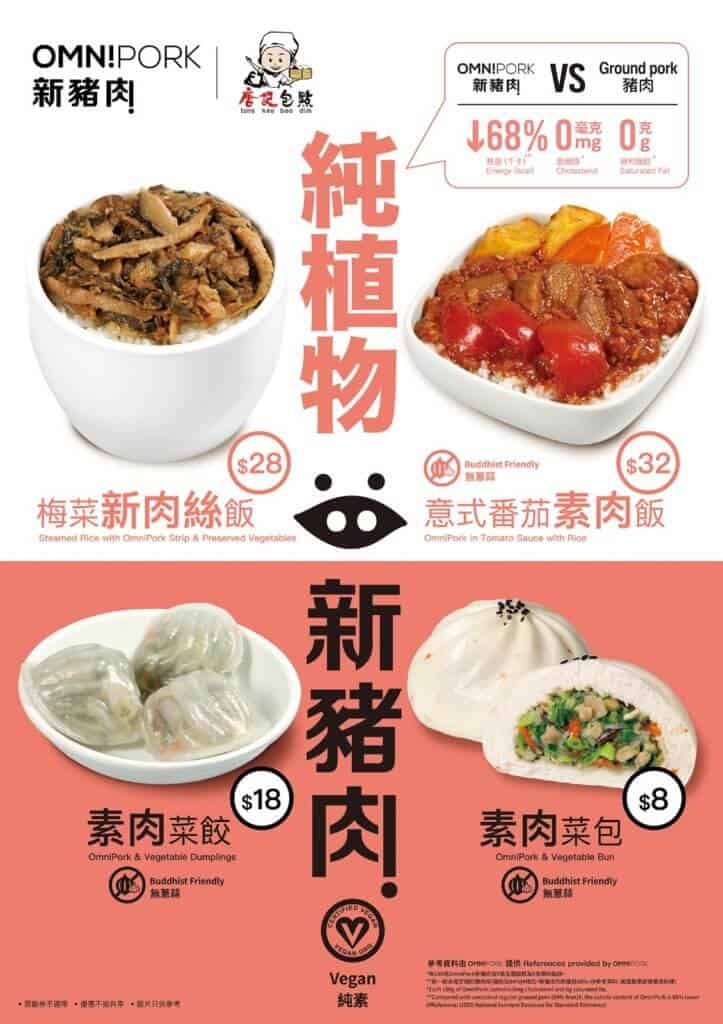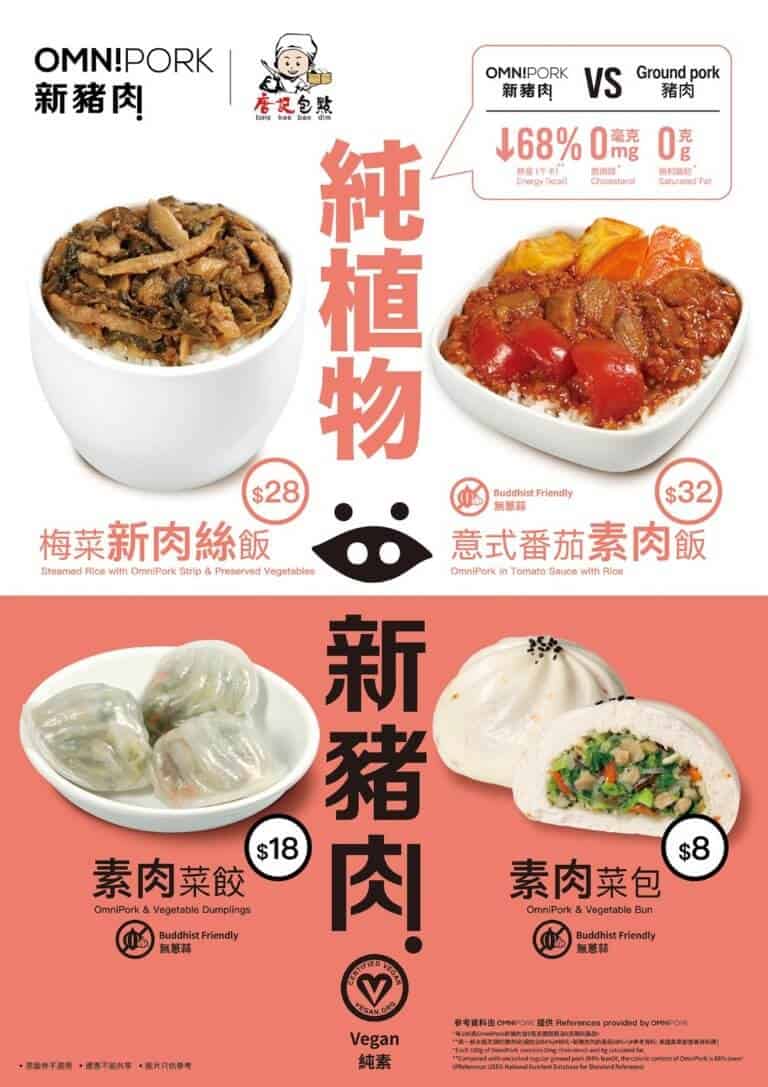 Considering that conventional ground pork and pork strip are indispensable ingredients in Asian cuisine, the incorporation of 2.0 plant-based ingredients in Tong Kee Bao Dim branches opens up an enormous potential for the vegan movement in Hong Kong, as it becomes the first restaurant chain to offer OmniPork Strip.
OmniFoods and Green Monday Group founder, David Yeung, stresses the importance of the latest collaboration as follows: " The public can now enjoy healthy and environmental-friendly options in a super accessible way, as most Tong Kee are in MTR stations or super high traffic locations, and under the current third wave of pandemic outbreak. This collaboration between OmniPork and Tong Kee Bao Dim is the best practice of making green common."