Frozen food brand iglo launches its Green Cuisine line in Germany today with a range of nine new products to establish an independent category of meat alternatives on the frozen food shelf. Iglo is owned by Nomad Foods Europe, through which it has already successfully launched Green Cuisine in the UK and other European countries.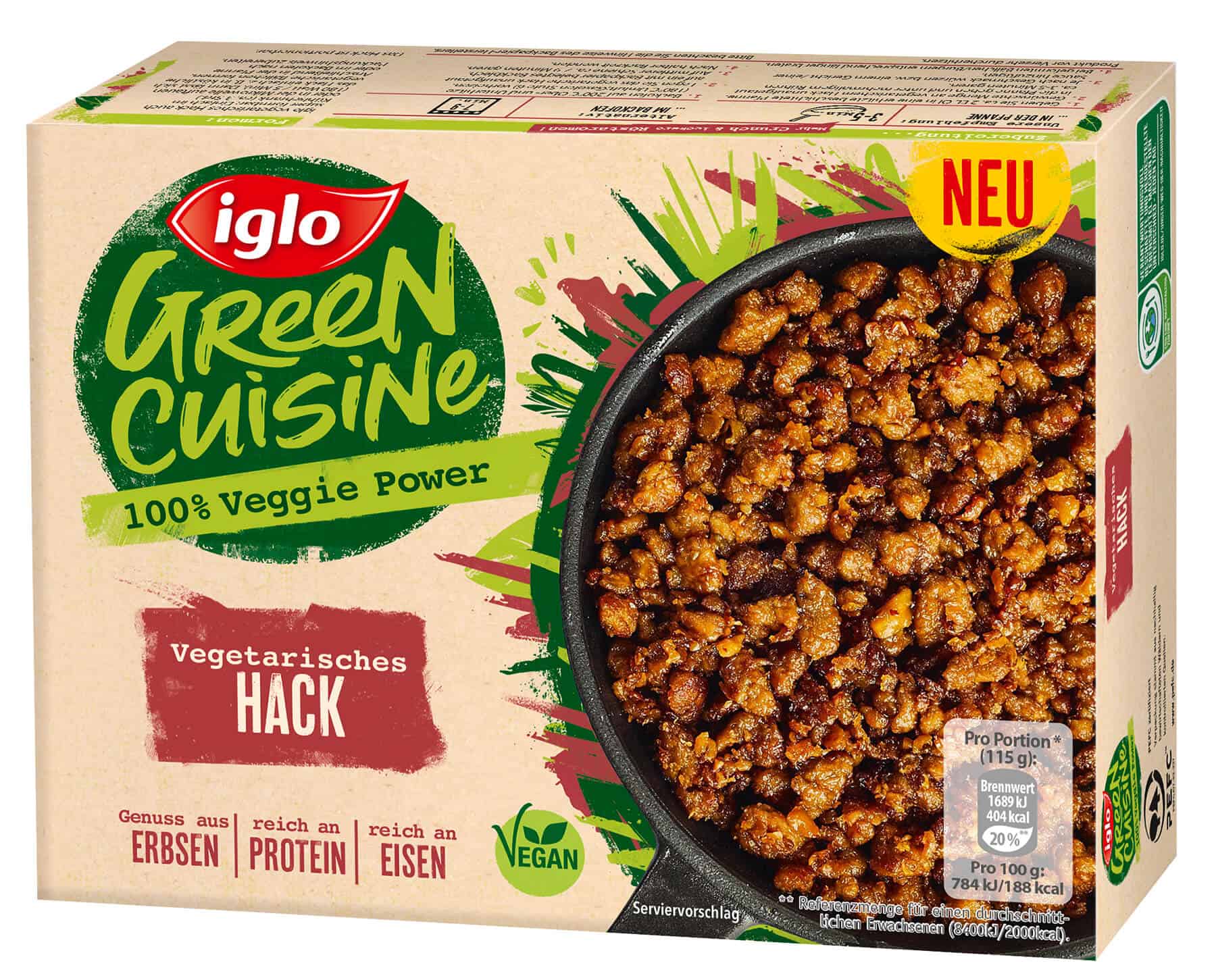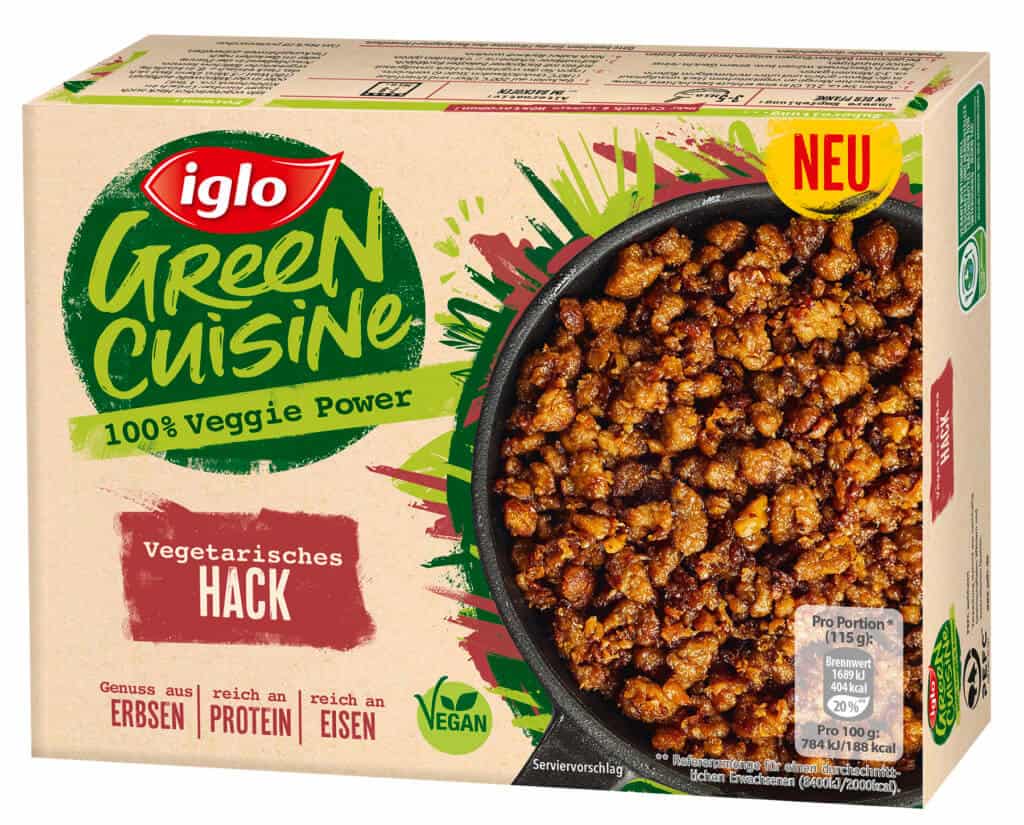 The pea-based products are: minced meat, pulled BBQ strips, burger patties, mini-schnitzels and spicy meatballs , in addition to four ready meals – lasagne, vegetable bolognese, creamy fusilli in cream sauce with shredded meat and a chilli sin carne.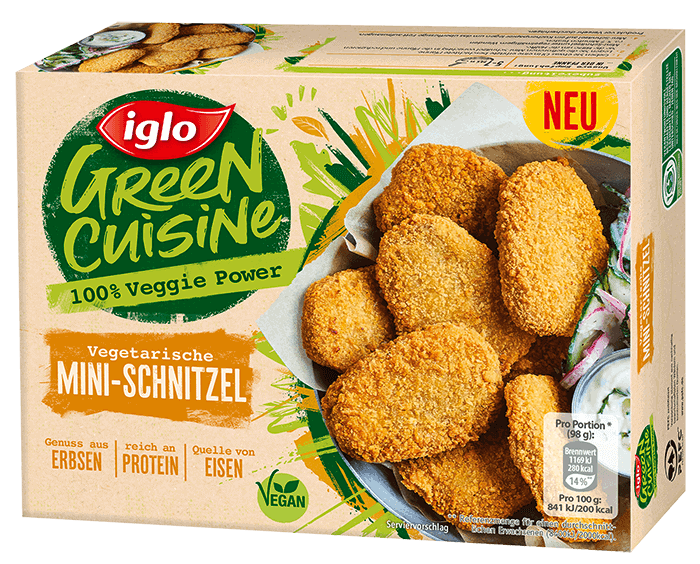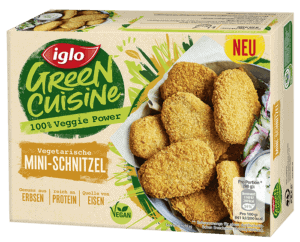 Says Antje Schubert, Managing Director of iglo Western Europe, "With a broad starting range of frozen products based on plant proteins, we are providing consumers with an attractive offer. Our goal is nothing less than to establish – together with the retail trade – a completely new category in the frozen food segment. With this strategic step, the segment has the potential to make the trend towards less meat in everyday life and a modern diet suitable for the masses."
The market launch of Green Cuisine is accompanied by a comprehensive communication concept. The programme includes TV flights with a high reach, social media activities and elaborate PR measures.