Swedish furniture goliath IKEA continues to look towards plantbased in its claim to be aiming towards increased sustainability. Last month we reported it was veganising its meatballs across the UK, and now the vegan meatballs will roll their way into Singapore, Dubai, and Australia.
The first launch of the three will take place in Australia, the 3rd fastest-growing plant-based market in the world. As reported by the Pedestrian: "Australia is giving 350 Aussies the chance to be the very first to taste the new plant ball through a series of exclusive dining experiences across the country. We're talking three courses of luxurious IKEA Food," in a series called Sustainable Dining: A menu better for you and the planet, which will be he hosted in all IKEA Australia stores except from in Richmond, Springvale and Adelaide.
Secondly, in Singapore from Oct 12, IKEA will introduce what it is labelling as the "Plant Ball" – a sustainable alternative to its iconic meatball," as reported by AsiaOne, which notes that it "is touted to be equally tasty, and takes up only 4 percent of its meaty counterpart's carbon footprint."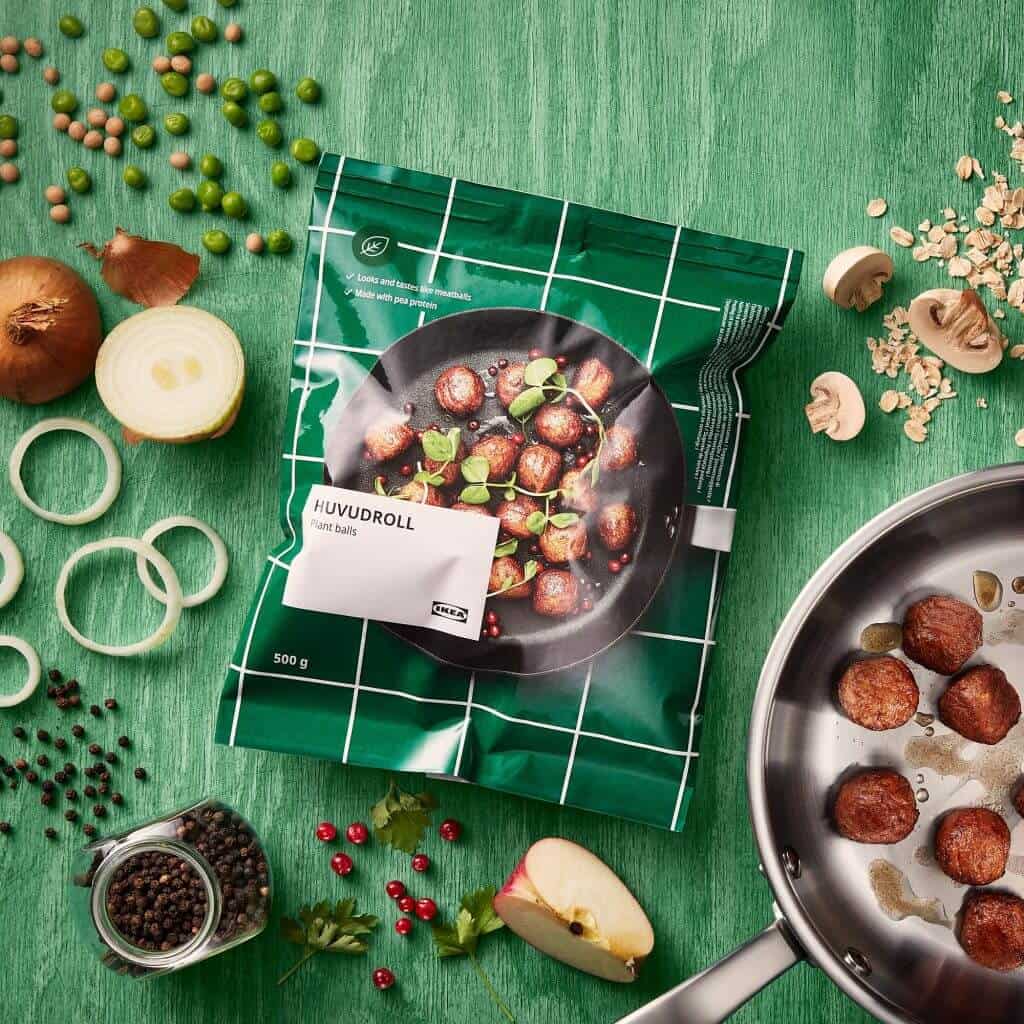 And lastly in Dubai; TimeOut announces that, "Set to launch across UAE stores in November, the 'plant balls' will look like meat and taste like meat but are completely plant-based and made from yellow pea protein, oats, apples, onions and potatoes," in an article which also points out that the plant-based meatball represents just 4% of the climate footprint of the conventional animal-based meatball.
"At IKEA we sell more than one billion meatballs every year. Imagine if we could get some of our many meatball-lovers to choose the plant ball instead. If we were to convert about 20 percent of our meatball sales to plant balls that would mean around eight percent reduction of our climate footprint for the food business at IKEA," commented Health & Sustainability Manager Sharla Halvorson for TimeOut.