IKEA is selling its famous vegan hot dogs at a cheaper price than the meat counterparts, in an attempt to encourage customers to be healthy, plantbased, and sustainable, a statement received today from the furniture giant reveals.
Last week, LiveKindly reported the difference in price between the products; the vegan dogs were being sold at 75c whereas the meat were selling for a dollar. In addition, the IKEA restaurant adds an appealing description to the vegan product, detailing the sweet and spicy mustard, pickled red cabbage, and roasted onions, whereas the advert for the meat hot dog contains no description at all.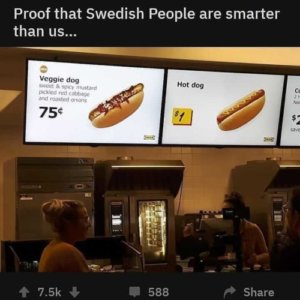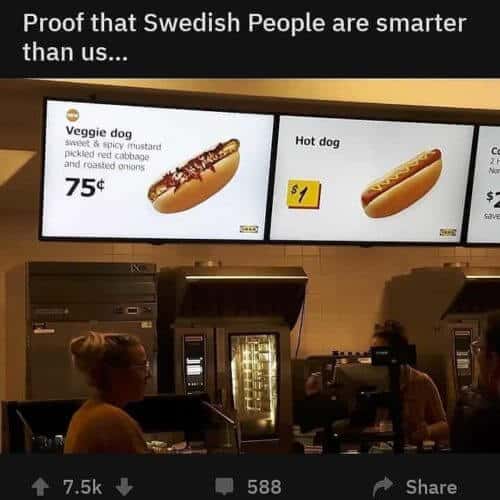 Vegconomist contacted the IKEA press office to enquire about the marketing of its plant-based products and the motivation behind it, and received the following statement:
"At IKEA, we want to inspire people to lead a healthier and more sustainable lifestyle through food that has a positive impact on both people and the planet. The veggie hot dog is a contribution to this ambition – healthier, plant-based, delicious and affordable for the many.
The IKEA representative adds: "We launched the veggie dog in late September of 2018 at a lower price than our regular hot dog (.75 vs $1). In addition to the lower price on the veggie dog, our Veggie Balls in the restaurant are also priced lower than the Swedish Meatballs ($3.99 vs $5.99). As we grow our plant-based options, we want to make sure that our customers are excited to try them, and why not with our affordable prices!"
IKEA now offers vegan ice cream, butter and milk, in addition to the vegan meatballs and hot dogs.