Impossible Foods is accelerating its retail expansion this week with the rollout of its flagship product at more than 1,700 grocery stores nationwide owned by The Kroger Co. The Impossible Burger rollout represents an 18-fold increase in Impossible Foods' retail footprint so far in 2020.
In addition to being stocked on the shelves of Kroger-owned stores, the largest grocery retailer in the US, the Impossible Burger is now available online through kroger.com for Kroger Curbside Pickup and Delivery.
The company's award-winning, plant-based meat is now on shelves in about 2,700 US grocery stores and through select online ordering systems, including:
Impossible Burger is also available at Burger King, Qdoba, White Castle, Red Robin, Cheesecake Factory, Hard Rock Cafe, and thousands of other restaurants.
"The launch of Impossible Burger at Kroger grocery stores nationwide signals our intention to make Impossible Burger available everywhere America shops — at brick-and-mortar retailers and their increasingly popular online ordering and delivery services," said Impossible Foods' President Dennis Woodside. "Our existing retail partners have achieved record sales of Impossible Burger in recent weeks. We expect our retail footprint to expand more than 50-fold in 2020, and we are moving as quickly as possible to expand with additional outlets and in more retail channels."
"Kroger's new partnership with Impossible Foods is one more way we are providing our customers with convenient access to popular fresh plant-based meats," said Joe Grieshaber, Kroger's senior vice president of merchandising. "Plant-based food remains one of the fastest-growing categories at Kroger. We're excited to continue growing our selection, especially as more customers than ever are purchasing meat products made from plants."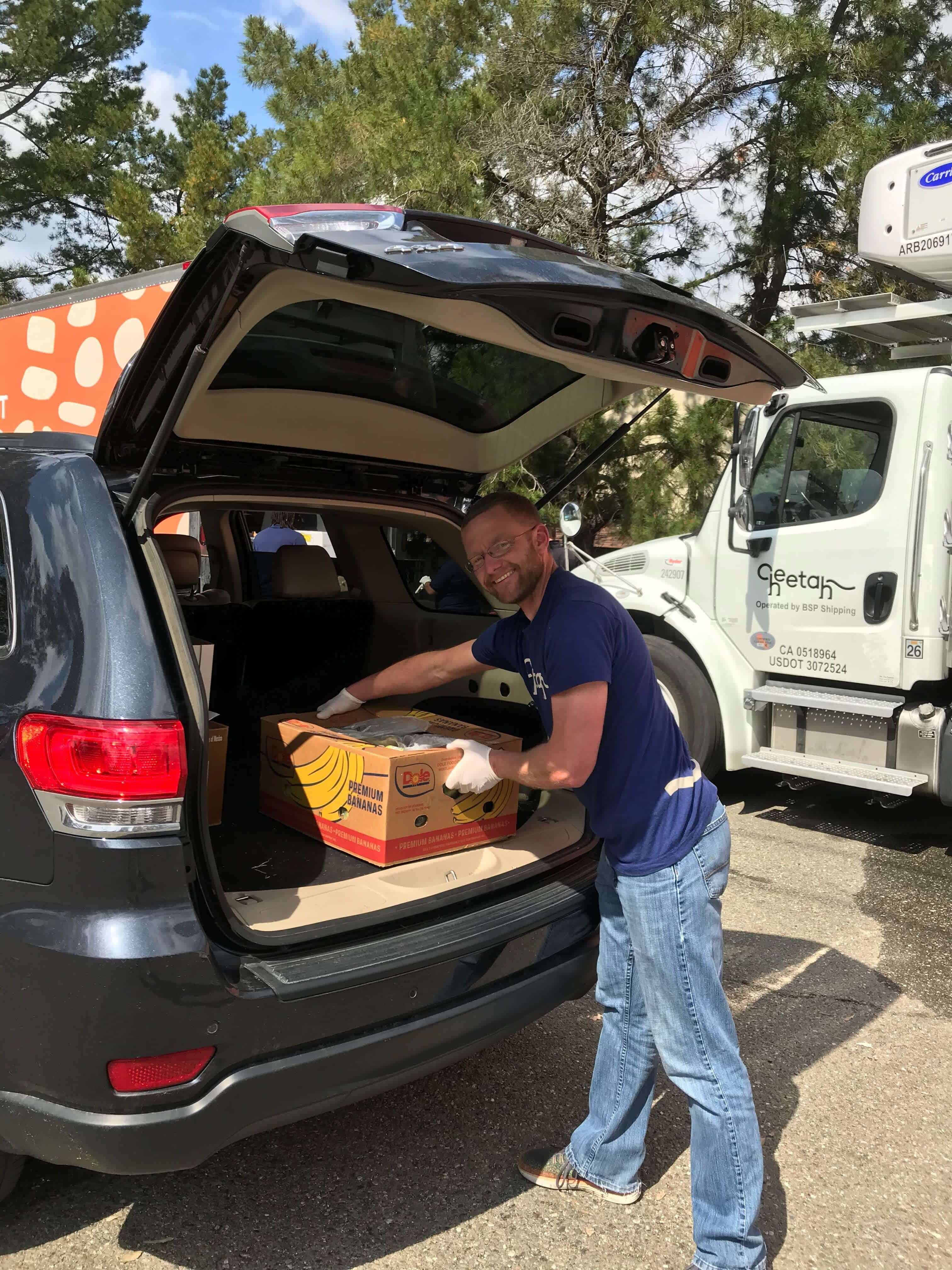 Since the start of the COVID-19 pandemic, Impossible Foods has launched collaborations with restaurants nationwide to sell Impossible Burger inventory directly to consumers. Last month, the e-commerce grocery startup, Cheetah, began selling Impossible Burger with "contactless" pickups throughout the San Francisco Bay Area.
With record-level retail demand for Impossible Burger, Impossible Foods has also announced the pre-order for its new cookbook, Impossible™: The Cookbook on amazon.com. It highlights the convenience and versatility of Impossible Burger, and it shows how merely switching to plant-based meat can transform the global food system. Home chefs can also log into Impossible Foods' Impact Calculator to learn how much land, water, and emissions they've saved by cooking with the Impossible Burger instead of ground beef from cows.
The cookbook focused on savory comfort food and dedicated an entire chapter to burgers. It features 40 recipes from some of the pioneering chefs and personalities who introduced the product to the world that include:
Traci Des Jardins (Arguello, The Commissary, School Night, Public House; San Francisco)
Tal Ronnen (Crossroads Kitchen, Los Angeles)
Michael Symon (B Spot Burgers, Cleveland)
Chris Cosentino (Cockscomb, San Francisco)
Brad Farmerie (Saxon + Parole, New York City)
May Chow (Little Bao, Hong Kong)
The cookbook also showcases recipes and insights from experts in the culinary and beverage worlds such as Tanya Holland, Brown Sugar Kitchen, Oakland; Kwame Onwuachi, Kith and Kin, Washington DC, and Eric Wareheim, Las Jaras Wines, Sebastopol.
For each Impossible™: The Cookbook sold on Amazon in 2020, $3 will be donated to No Kid Hungry to help ensure that children nationwide get the food they need during school closures and all year long. Impossible Foods is also working with food banks throughout the country as unemployment surges and food insecurity mounts in the US. Since the start of the pandemic, Impossible Foods has donated more than 100,000 pounds of product to food banks near Impossible Burger production facilities.
On May 14, Impossible Foods launch its premier "Impossible Cook-A-Thon" virtual event, hosted by Eric Wareheim and Chef Traci Des Jardins, to raise awareness and donations for No Kid Hungry's COVID-19 response efforts. The event is live from 9 am to 5 pm PST / 12 pm to 8 pm EST on Impossible Foods' Facebook page.

Since the start of the pandemic, Impossible Foods has taken measures to prioritize the health and safety of its employees and the communities it serves. The efforts include mandatory work-from-home policies for all workers who can conceivably telecommute and stringent restrictions on external visitors to company facilities and those of co-manufacturing partners. It has placed a ban on virtually all work-related travel and events, both domestic and international. And it ensures daily sanitizing, disinfecting, and deep cleaning of all workplaces to the strictest hygiene standards.
"Our No. 1 priority is the safety of our employees, customers, and consumers," said Impossible Foods' Vice President of Communication Jessica Appelgren, who oversees the company's "social good" efforts. "At the same time, we recognize our responsibility for the welfare of our community, including the entire San Francisco Bay Area, our global supplier and customer network, millions of customers, and billions of people who are relying on food manufacturers to produce supplies in times of need."
Impossible Burger made its retail debut in September 2019, when it immediately rocketed to the No. 1 item sold on the East and West coasts, outselling all ground beef from cows at many grocery stores. At one grocery store in Southern California, Impossible Burger outsold the next most popular single product by more than six-fold.
Impossible Foods was named Inc. Magazine's company of the year and one of Time Magazine's 50 Genius companies. The flagship product, Impossible Burger, was named top plant-based burger by the New York Times and received the Food and Beverage (FABI) Award from the National Restaurant Association.
Impossible Burger contains no animal hormones or antibiotics and is kosher, halal, and gluten-free certified. Because it's made from plants and bioengineered, it uses 96% less land, 87% less water, and 89% fewer greenhouse gas emissions compared to conventional beef from cows.