Impossible Foods announces it is continuing its accelerated grocery store expansion with new Impossible Sausage Links Made From Plants. The sausage is the brand's sixth product debut in less than eight months, and will begin arriving in the meat aisles of select US grocers this month, with a national rollout coming this summer.
Plant-based twist on traditional technique
Described as an "uncompromising" plant-based sausage, Impossible's links are available in Italian, Spicy and Bratwurst flavors, and offer the savory taste and unique "snap" of conventional pork sausage. The sausage links are created by stuffing seasoned ground sausage into a plant-based casing and twisting the link off – a technique similar to those used in traditional sausage-making.
The cooked links contain 11-12 grams of protein per serving with no added nitrates or nitrites, zero grams of cholesterol, and 30% less total fat than the leading pork sausage brands, Impossible says. According to the company, its plant-based sausage also saves resources by requiring 79% less water, 71% fewer greenhouse gas emissions and 41% less land than animal-based sausage production.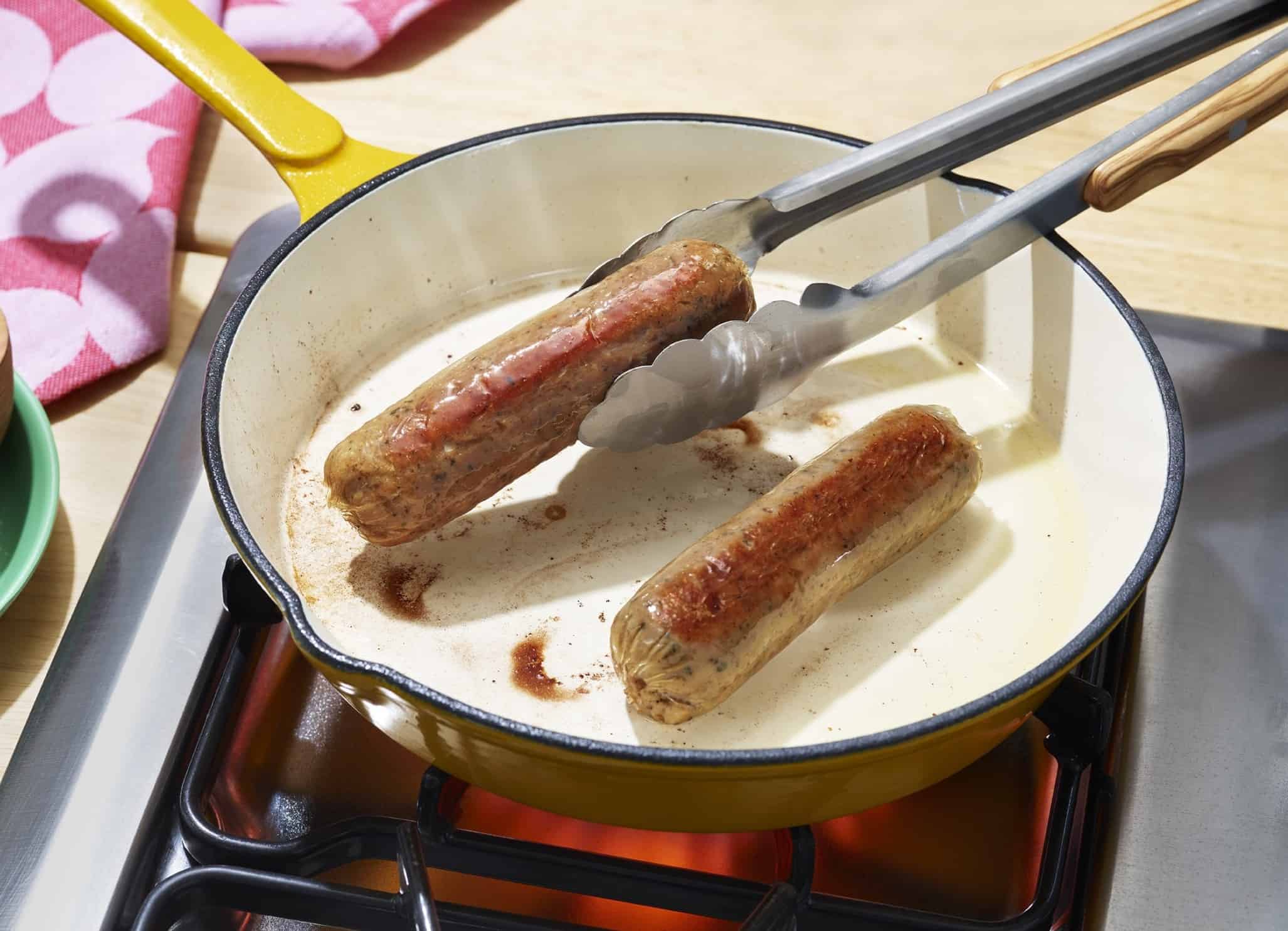 "Satisfying snap and sizzle"
The new links join the company's growing lineup of retail sausage products, which include ground sausage and frozen sausage patties. The product is also featured in breakfast menu items at Starbucks and Jamba Juice. This week, major Canadian coffee chain Tim Hortons unveiled new Impossible Sausage breakfast sandwiches, after pulling Beyond Meat products from its menu two years earlier.
"We didn't compromise when it came to making sure Impossible Sausage Links deliver all the satisfying snap and sizzle that consumers love about pork sausage," said Laura Kliman, director of new product development at Impossible Foods.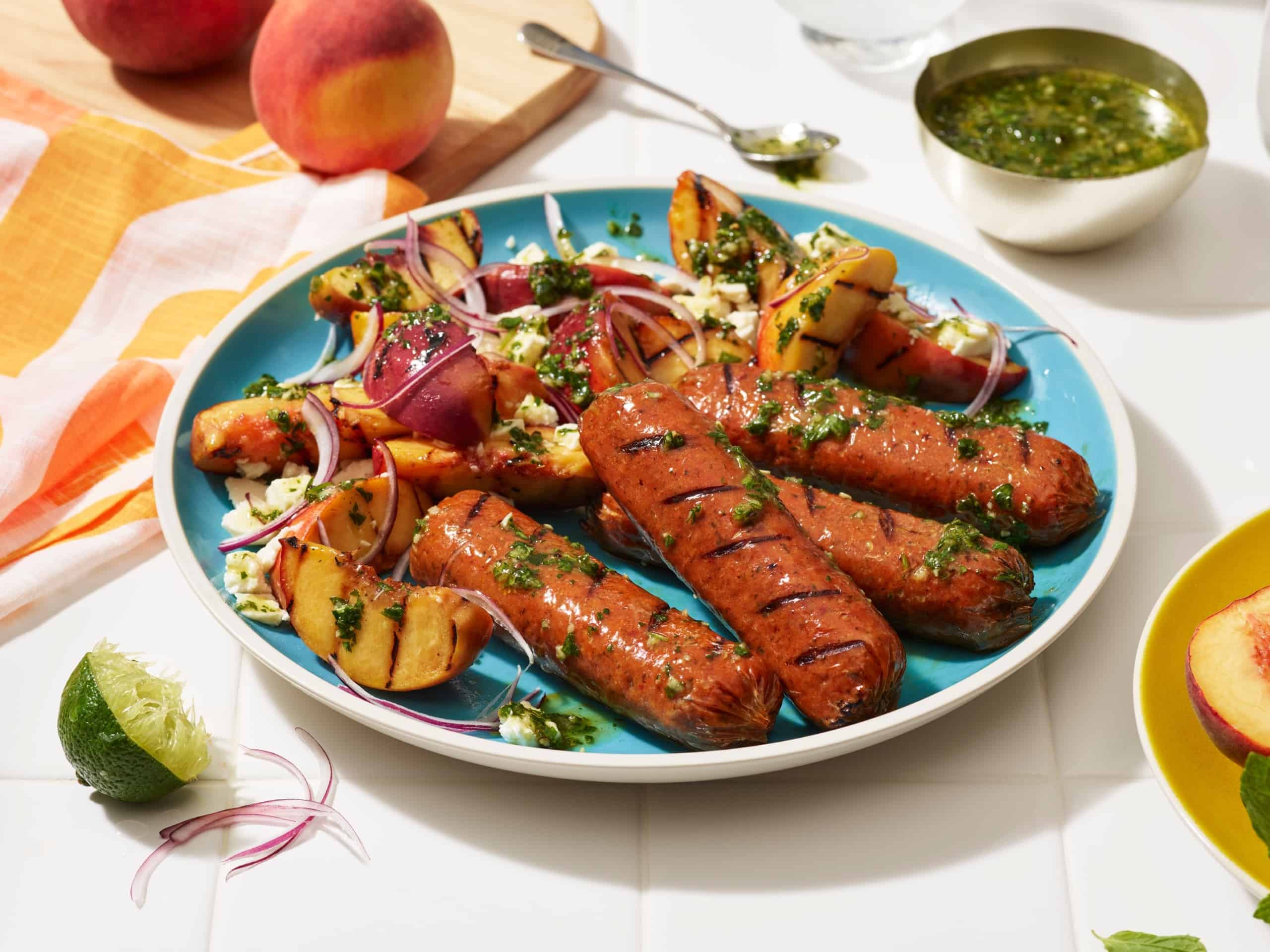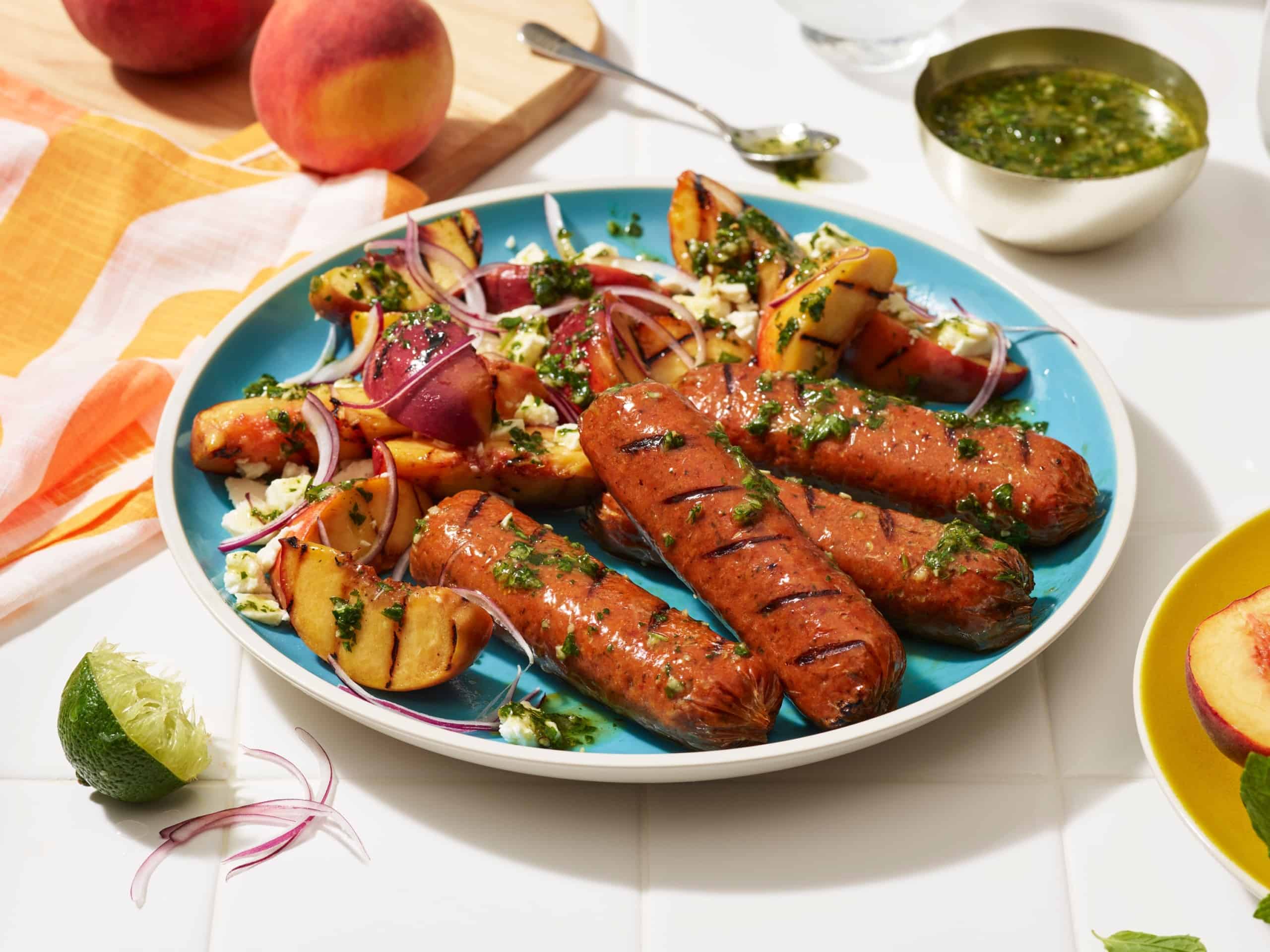 Kliman adds, "Our innovative technology platform and consumer-focused design approach allowed us to finesse everything from the spice mix to the casing and stuffing process, and we really perfected it to give consumers the opportunity to enjoy what they love most about pork sausage from pigs without sacrificing on taste, versatility or environmental impact."