Plant-based ingredient manufacturer Fooditive has revealed it is working on bee-free honey. The company has found a way of copying the DNA of honey and using fermentation enzymes to create a product that exactly mimics the conventional variety.
The vegan honey is said to have the same texture, colour, properties, and health benefits as honey made by bees. First trials of the product are set to take place at the beginning of next year.
"We are focused to increase our impact and make a fundamental change in the industry"
According to Fooditive, the sequence modification process used to develop the honey could potentially be used to make alternatives to any animal product — something the company describes as a "revolutionary advancement".
LowSalt
Another new innovation by Fooditive is LowSalt, an alternative to table salt which is lower in sodium and more environmentally friendly. The salt is made by adding citric acid to potassium chloride and mixing it with a carrier. The solution is then spray dried to create a powder.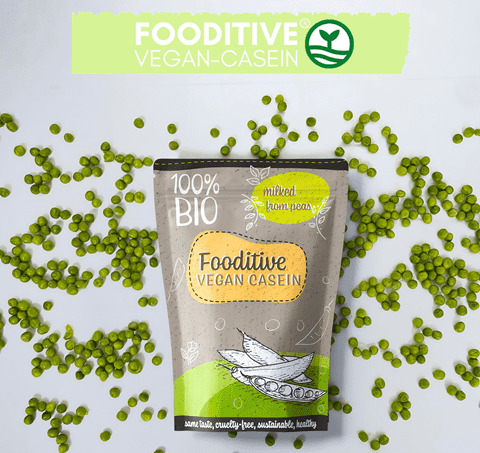 "First ever" vegan casein
Last December, Fooditive unveiled what it claimed was the food industry's first ever vegan casein, made using the same system as the company's bee-free honey. The casein has the potential to drastically improve the properties of alt-dairy products, particularly vegan cheese.
Fooditive has also launched a sweetener made from upcycled apples and pears, which it uses in its own pea-based milk alternative, GoPeasy.
"We feel like the next chapter of this journey has just begun. With the support from our shareholders, clients, partners and our team we are focused to increase our impact and make a fundamental change in the industry," said Moayad Abushokhedim, founder of Fooditive.