California-based Shiru, a biotech startup that creates novel food ingredients, has launched its first commercial product OleoPro, a plant protein-based fat for use in alt meat and other plant-based food formulations.
Developed using the company's patented Flourish™ technology platform, the biotech company says OleoPro is a high-performance, sustainable, and nutritious alternative fat ingredient.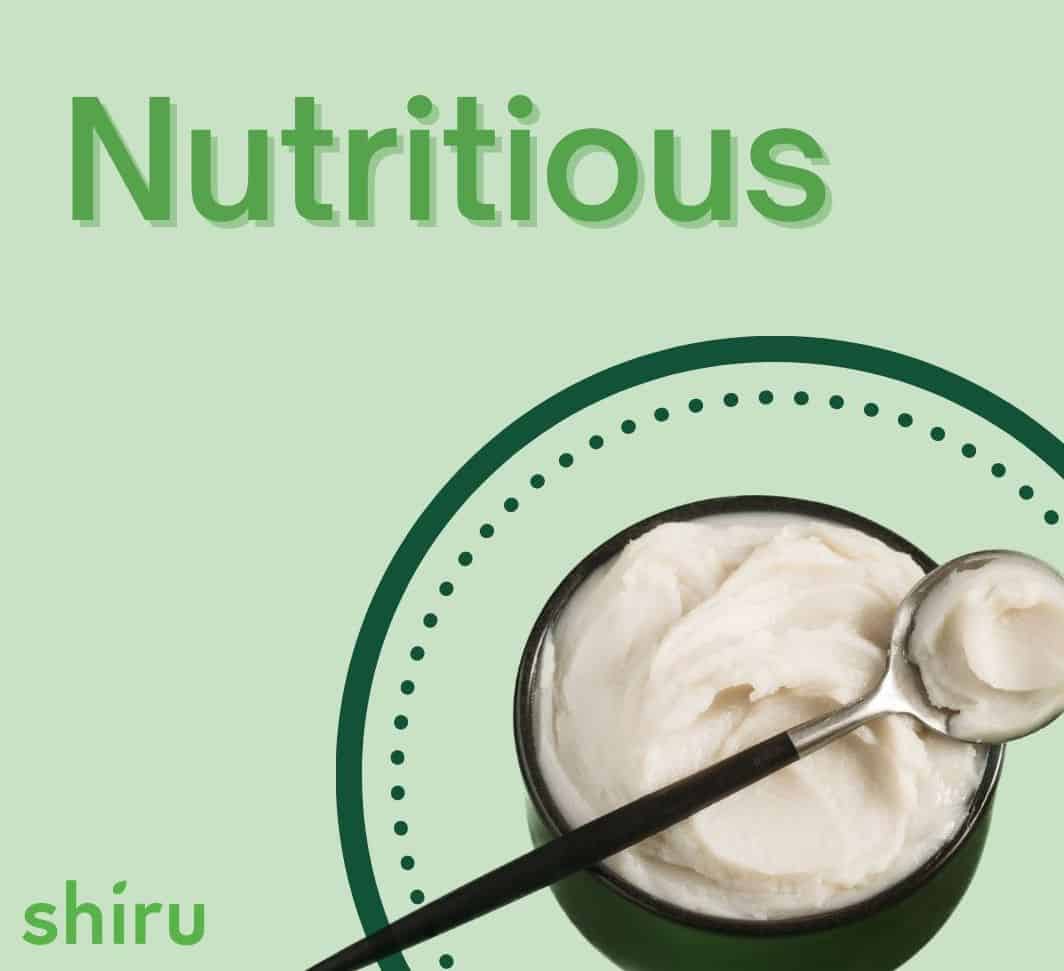 Improved nutritional profile
"Oils commonly used in plant-based meats today like palm and coconut are disastrous for the environment and aren't great from a health perspective either. OleoPro™ is a categorical upgrade, bringing all the juiciness and fattiness we expect from conventional meats to plant-based, but with a much improved nutritional profile OleoPro™ is a categorical upgrade and without tearing down the rainforest," said Dr. Jasmin Hume, founder and CEO of Shiru.

Shiru's novel ingredient contains 90% less saturated fat than fats such as coconut and palm oils while enhancing the technical performance of alternative meats. Additionally, OleoPro is self-standing — holds its shape at room temperature — browns when cooked, and delivers a juicy, fatty mouthfeel in plant-based meat applications.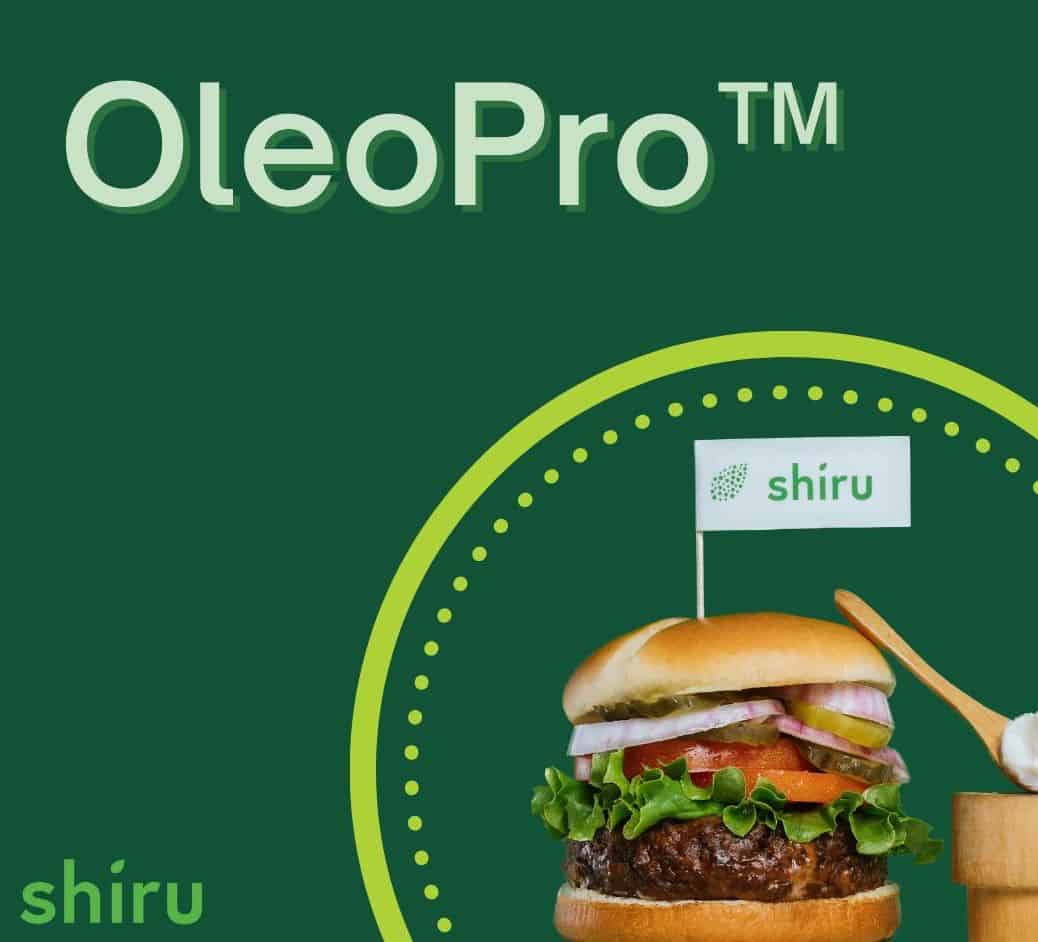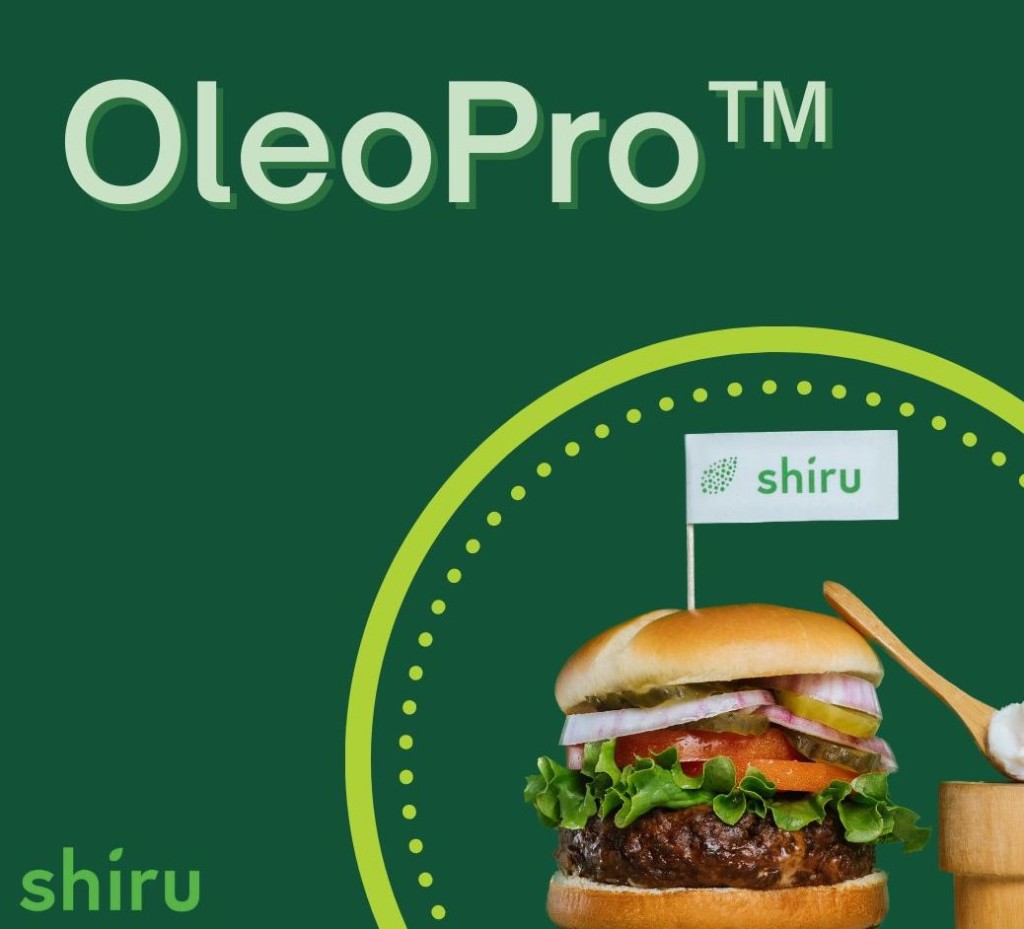 Next-gen plant-based food
Flourish, Shiru's proprietary technology platform, which uses bioinformatics and machine learning to target functional proteins, discovered highly functional proteins to develop fat. When combined with unsaturated plant-based oil through a proprietary process, these proteins create an ingredient that looks and behaves like traditional animal fats.
The pending patent product has received positive industry feedback, including from the cultivated company UPSIDE Foods. "Our testing revealed OleoPro to be a promising fat solution for alt meats, demonstrating superior performance in approximating beef fat compared to a range of plant-based fat systems in the market," said Daniel Davila, UPSIDE's SFC.
Shiru, which has Dr. Ranjani Varadan as its first CSO, has begun exploring applications for its plant protein-based fat beyond alt meat, including plant-based dairy and personal care products. Last June, Shiru, seeking to develop other novel ingredients for plant-based foods, partnered with Puratos (a leading innovator of bakery goods) to help evaluate and scale prototypes for a next-generation egg replacement.
"At Shiru, we think consumers shouldn't have to compromise on taste or texture to make sustainable, nutritious food choices, and we know novel ingredients are crucial to unlocking the next generation of plant-based foods," said Hume.
Shiru will showcase OleoPro at San Francisco's Future Food-Tech conference for the first time. It will be used in a plant-based crispy 'chik'n karaage' (Japanese fried chicken) developed by Nourish Ventures.