The family-owned oat company Flahavan's just launched its first oat milk product line consisting of three new oat drinks. This marks the company's entrance into the plant-based milk market, which is expected to be worth around $36.7 billion worldwide by 2025, according to the Dairy Alternatives Market report.
The market entry primarily offers a regional alternative to global plant-based milk producers, such as Oatly and Minor Figures. Given the growing demand for plant-based dairy products in Ireland, the establishment of a local brand that expands the range and focuses on production in Ireland is certainly relevant.
The new oat milk range is coming in 3 types, Organic Oat, Barista Style Oat Milk and a Vitamin Rich Oat Drink. All products are plant-based and vegan-friendly, while the organic version is made with 100% Irish organic oats. In addition, the Vitamin Rich drink is enhanced with Calcium, Vitamin B12, Vitamin D and Riboflavin.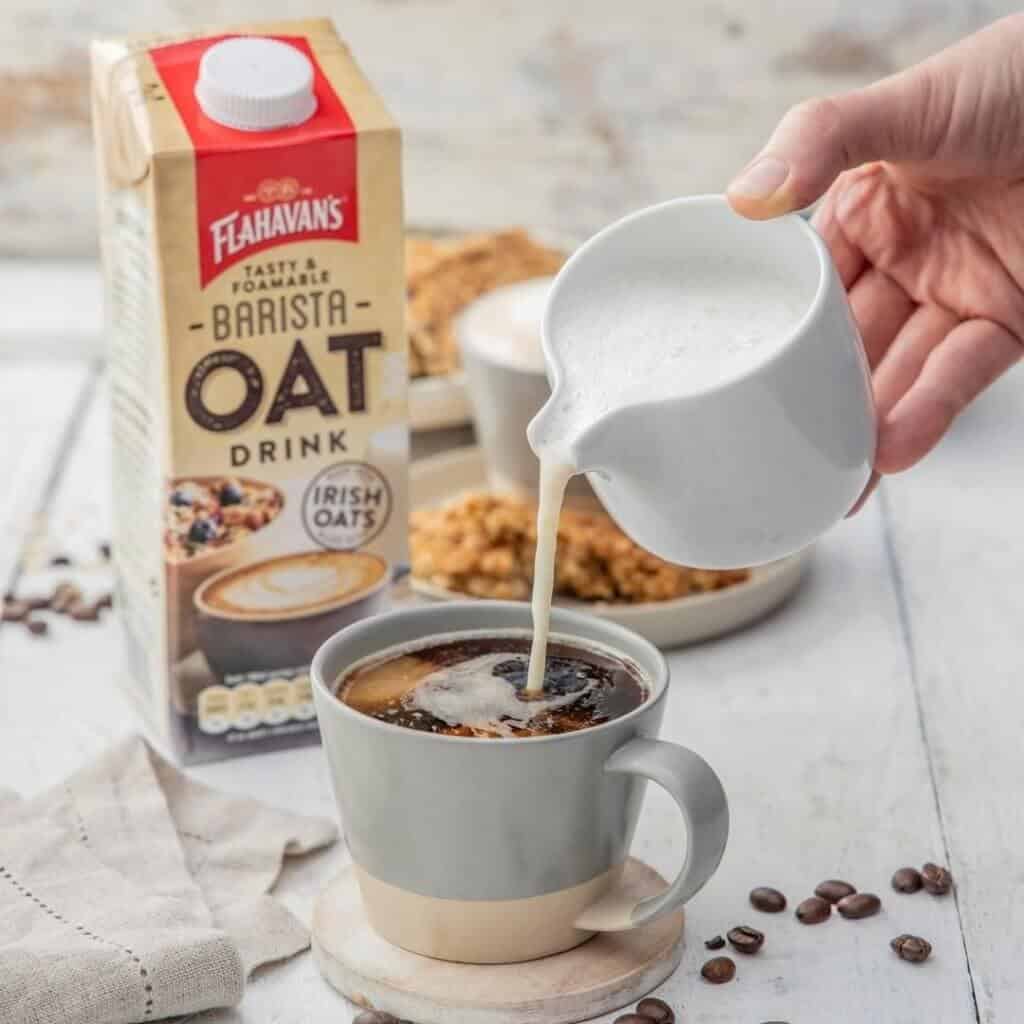 In a statement on its website, the company announces the launch of its new plant-based product range: "We're delighted to announce the launch of our new range of vegan-friendly, no-added-sugar oat drinks for all of you oat-lovers looking for plant-based products for either lifestyle or dietary reasons."
Flahavan's add that the launch was a natural step for the family-owned oat business: "Oat-milling has been in our family for seven generations and that's why it's been such a natural step to develop our own range of oat-based beverages, created using the highest quality Irish oats."