Juicy Marbles co-founders Tilen Travnik, Luka Sincek and Maj Hrovat, recent Y Combinator Cohorts, have created a line of raw, plant-based steaks, starting with a plant-based Filet Mignon which reportedly mimics the muscle texture and marbling of meat. The founders claim this to be the world's first plant-based steaks which are now shipping DTC across the US and throughout Europe for a limited time.
Unlike most other plant-based producers, Juicy Marbles creates raw and unseasoned meats to be cooked at home to the consumer's taste. Vladimir Mickovic, Chief Brand Officer explains, "The allure of meat is not just texture or flavor, it's also simplicity of preparation. A sprinkle of salt, sizzle on the pan, and boom – you have a tasty protein on your plate."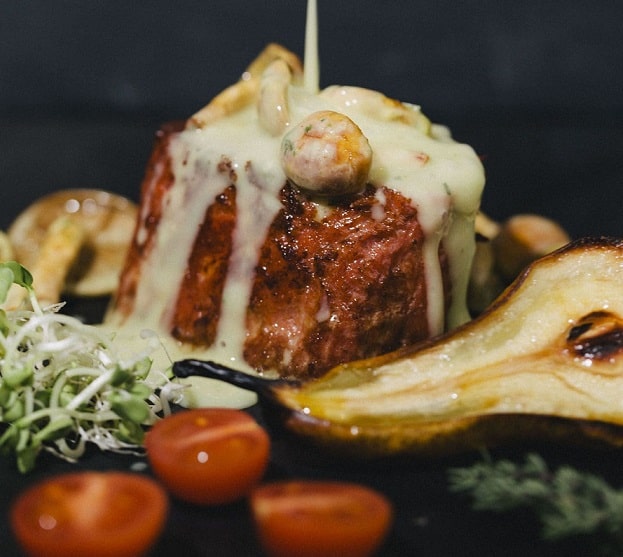 CEO & Co-Founder Tilen Travnik says that innovations in plant meat are important in order to help create a shift towards sustainability in food production and consumption: "We can't expect a necessary global diet shift towards plant-based without a wide variety of plant meats that will not only enable the continuation of culinary traditions, but also enable a well -balanced and wholesome diet."
"The biggest challenge was getting the right fiber alignment and intramuscular fat structure – the marbling. The most expensive steaks in the world are known for their lush marbling. It takes a lot of energy and a rare breed of cow to attain that. With plant meat, we control it and, thus, over time, can scale up our steak production and bring down the price.
"Eventually, we'll be able to make the most premium meats attainable for everyone," adds Luka Sincek.