London eaterie Common Ground has recently launched an evening menu and garden restaurant, serving seasonal, sustainable vegan and vegetarian food, in collaboration with Emma Duggan, previously Head Chef under Angela Hartnett and Gordon Ramsay, as well as Common Ground chefs Dan Nobbs and Gerald Pospischil.
Based on Stroud Green near Finsbury Park, Common Ground has already proven popular amongst locals during daytime service, now launching its evening concept with collection of plant-based and vegetarian dishes and a revamp of its garden space so customers can opt to dine inside, or outdoors in heated domes.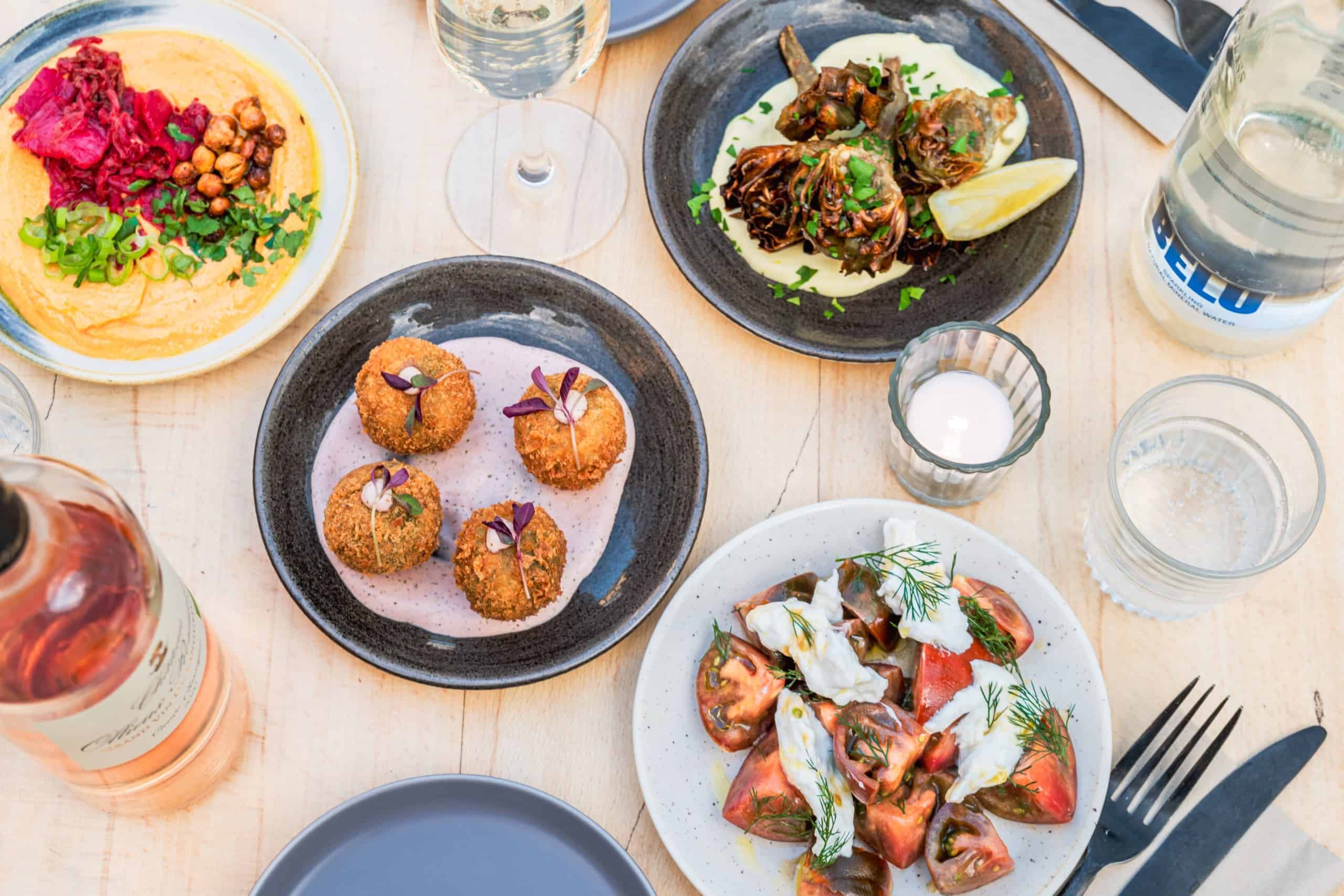 Hero dishes include king oyster scallops with cauliflower puree, monks beard, hazelnut, caper & lemon dressing and tempeh crumb; confit hispi cabbage with cashew nut ricotta, three-cornered leek flower, pumpernickel crumb and dill oil and crunchy fennel, kohlrabi, blood orange salad, and citrus dressing.
Says Founder Lucy Jones: "We're extremely excited to expand our offering and have been working closely with some fantastic chefs to create this all new vegetarian and plant based evening menu. We pride ourselves on serving innovative, global dishes with quality, local ingredients showing that our food is by no means boring. Standing out from the crowd will allow us to attract not only our existing customers but new ones too."
Daytime: Monday-Friday 8.30-4.00, Saturday 9.30-4.30 & Sunday 9.30-4.00.
Evening: Friday and Saturday from 6pm
Daytime is walk-ins only – evening bookings via RESY