Confectionery giant Mars has launched new certified vegan chocolate drink Mars Oat in the UK in response to the growing demand for oat milk products. So far, the company already launched a product line of two comparable drinks, imitating the taste of the well-known chocolate bars Galaxy and Bounty.
Last year, Mars became the first major confectionery company to release a veganised line when it launched Galaxy vegan. Since then, the company has been working on the introduction of further vegan products and now sells Mars Oat drinks at Asda supermarkets in the UK. The Mars Oat drink is a certified vegan milkshake without any added sugar and is made with oat milk. The drink retails at £1,50 in the 250ml bottle and the taste is described as rich of chocolate with a hint of caramel.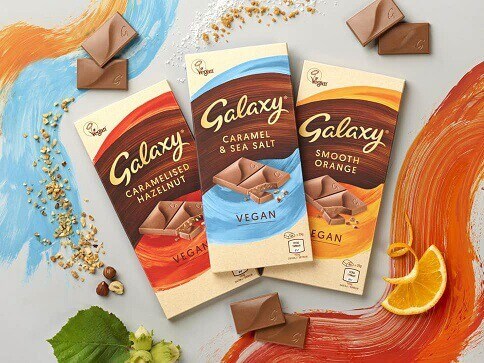 The market for alt dairy products continues to grow exponentially, making almond, hemp, rice and soy milk widely available in retail. Among the numerous milk alternatives, however, the growth of oat milk is particularly remarkable. As reported in April, customers in the US have bought almost 500% more oat milk products in the second week of March compared to the same week the year before.
UK supermarket Waitrose has recorded an impressive 113% increase in sales of oat milk over the last year, thereby emphasizing the rising trend for oat milk products in the UK. While a few years ago, oat was merely part of the breakfast porridge, it has now developed into one of the most popular dairy alternatives on the market.