The trial that was taking place in McDonalds Canada for the offering of a plantbased burger called the PLT, containing a Beyond Meat patty, has come to what both parties are referring to as a natural conclusion. According to CNBC, shares of Beyond Meat fell 7% in morning trading and McDonald's stock was trading down 1%.
The news came about on social media when a consumer questioned McDonald's on Twitter about the meatless burger, and the fast food giant responded that the trial had concluded in April and that there are no plans to bring the product back.
Numbers are differing according to various sources, with Business Insider stating that the Beyond stock fell as much as 10% Thursday. CNBC reports that Beyond's stock has risen nearly 84% so far this year, whereas shares of McDonald's dropped by 8% in 2020.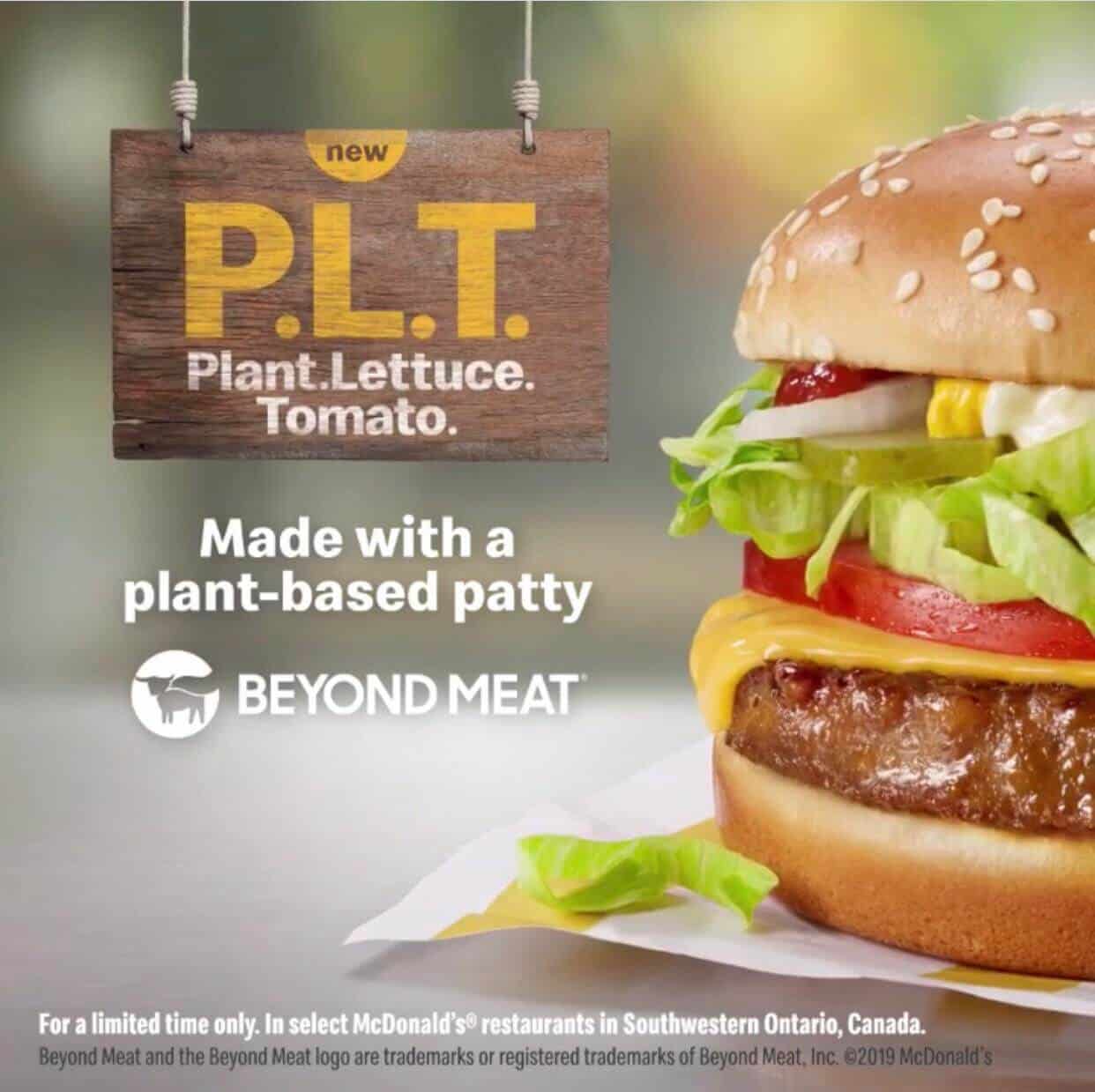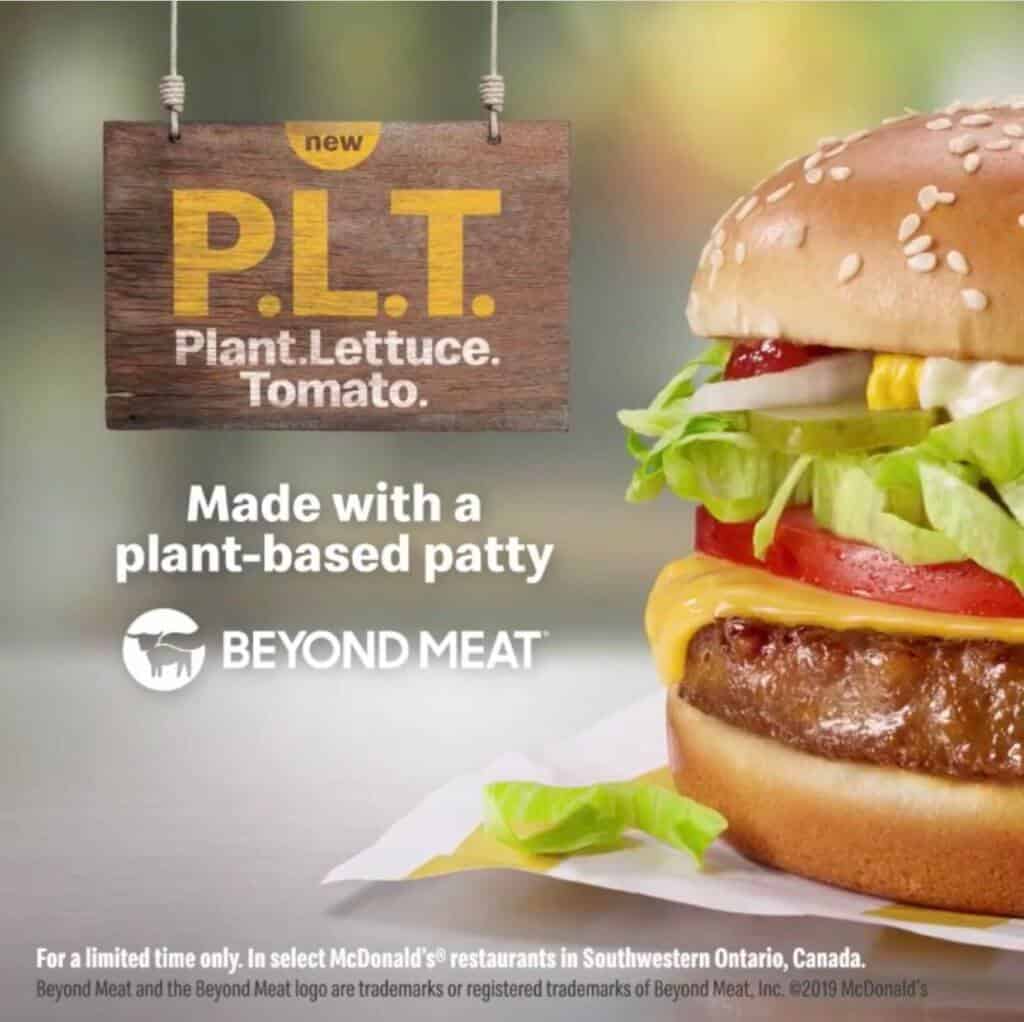 "We can only comment generally and share that we were pleased with the test," a Beyond spokesperson said in a statement to CNBC, and McDonald's said that it is "evaluating learnings from our recent test to inform future menu options. As we look ahead, we will plan to bring plant-based options to the menu at the right time for customers in individual markets."
Ethan Brown stated that there were no negative reasons for terminating the trial: "I mean, we feel very good about our relationship with McDonald's. And what's going to be happening both, there and potentially elsewhere," and meanwhile a McDonald's representative commented that there has been no change in relationship with Beyond Meat.
By all accounts, most people were expecting that following the trial there would be a national or even international rollout of Beyond Burgers in McDonald's, so it will be interesting to see how the story progresses.