It is becoming a common theme and one which one could say was to be expected. When large corporate burger joints such as Burger King and McDonald's launch a plantbased option, it is often understandably celebrated by vegans who have traditionally had trouble finding options in mainstream fast food.
However, as with the Burger King launch of the Impossible Whopper in the US and the Rebel Whopper in Europe, as well as the McDonald's / Beyond Meat product The PLT which is being trialled in Canada; many  vegans are upset that the patty is in fact cooked alongside its meat counterparts, making it unappealing or unsuitable to a large proportion of vegans for ethical reasons.
Recently a lawsuit was actually filed by a US citizen for reasons of contamination, meanwhile another vegan started a petition to applaud Burger King for being a "pioneer" and providing a plantbased option, thanking them on behalf of vegans around the world. Also, in Australia, Hungry Jacks began offering a plantbased option which resulted in another petition to request that it not be cooked in the same fryer as meat.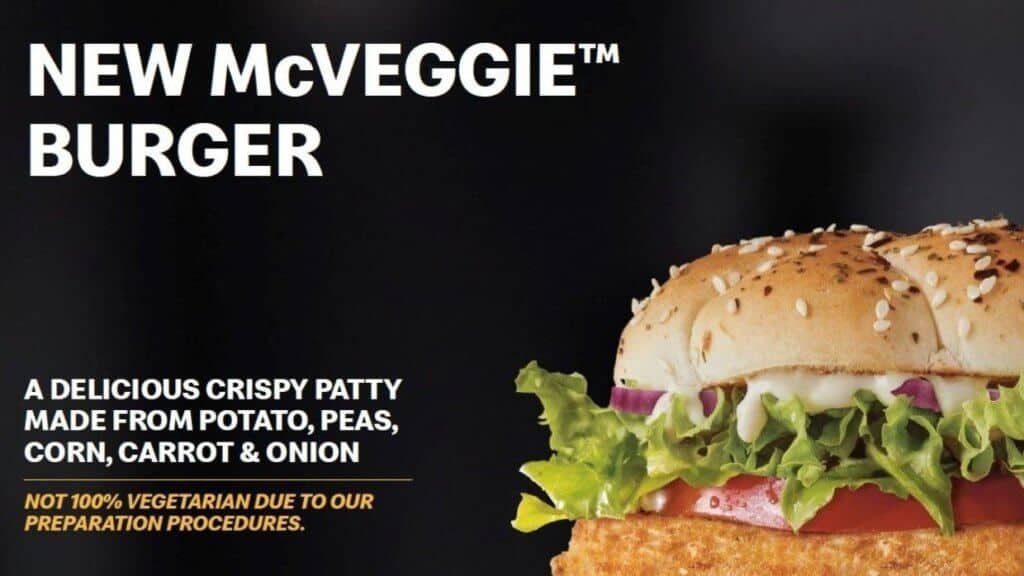 Now in New Zealand, McDonald's has started offering a product called the McVeggie. Unlike with the PLT or the Burger King options, this time the fast food giant has been extremely explicit with the information that it is not suitable for vegetarians or vegans. The website states, "A delicious crispy patty made from potato, peas, corn, carrot and onion. Veggies never tasted so good. Not vegetarian due to our cooking method."
McDonald's spokesperson Simon Kenny said to The Guardian that the company is aware that "there will be vegetarians that are disappointed this isn't a vegetarian product".