Aldi UK is relaunching its plant-based No Lamb Roasting Joint first made available a year ago, for Easter 2023.
The mushroom-based joint is filled with rosemary and onion stuffing and finished with a pea, rosemary, and panko crumb. It comes with mint and red onion gravy, and is said to be ideally suited to an Easter Sunday roast dinner.
When it was first launched last year, the lamb alternative was described by customers as "gloriously flavoured" and "absolutely delicious". The product will be available from April 4, retailing at £4.49.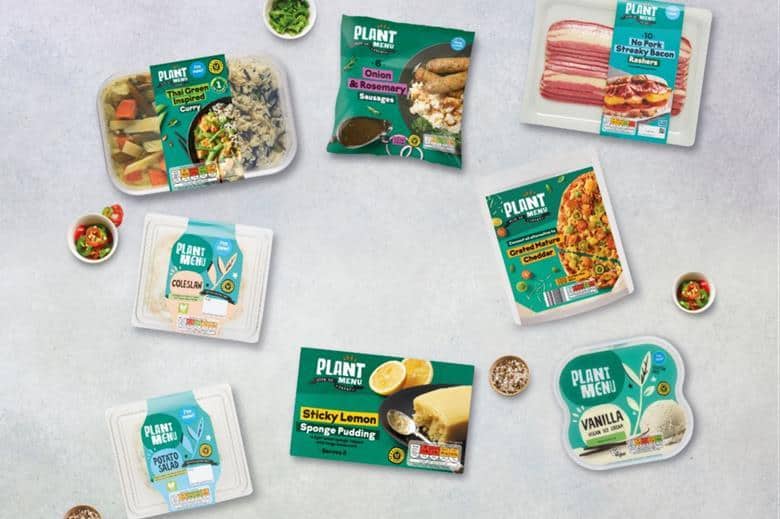 Consistent expansion
Aldi has significantly expanded its vegan range over the past year, launching a selection of Christmas options such as roasts and canapés. For Veganuary 2023, the discount retailer introduced a huge range of new plant-based products, including battered sausages, fish alternatives, tofu, vegan chicken wings, and more.
Internationally, Aldi has announced plans to remove animal ingredients from many products to make them suitable for vegans, along with launching numerous new plant-based options. As a result, the supermarket is arguably becoming the most plant-forward in Europe.
"Our goal is to offer our customers 1,000 plant-based product varieties spread across the year in our standard, seasonal and promotional ranges by the end of 2024. To achieve this goal, we are focusing not only on reducing the small quantities of animal-based ingredients in our products, but also on consistently expanding our vegan range," said Aldi.