Beyond Meat is expanding its range in the UK with three new plant-based chicken products, following the success of the brand's beef and pork alternatives.
The new products are:
Beyond Burger Chicken-Style — a twist on the classic Beyond Burger, containing 15 grams of protein per 100 grams.
Beyond Fillet — a quick-to-prepare option, described as "crunchy on the outside and juicy on the inside".
Beyond Nuggets — breaded plant-based chicken pieces, said to be "tasty, convenient, and easy to make".
Beyond's existing range in the UK includes sausage, beef-style burgers, mince, and meatballs. While the original Beyond Burger is made from pea protein, the new products are made with fava beans and wheat gluten; according to Beyond, the properties of the beans make them ideal for replicating chicken. The company says it "continues to unlock the potential of new plant protein sources".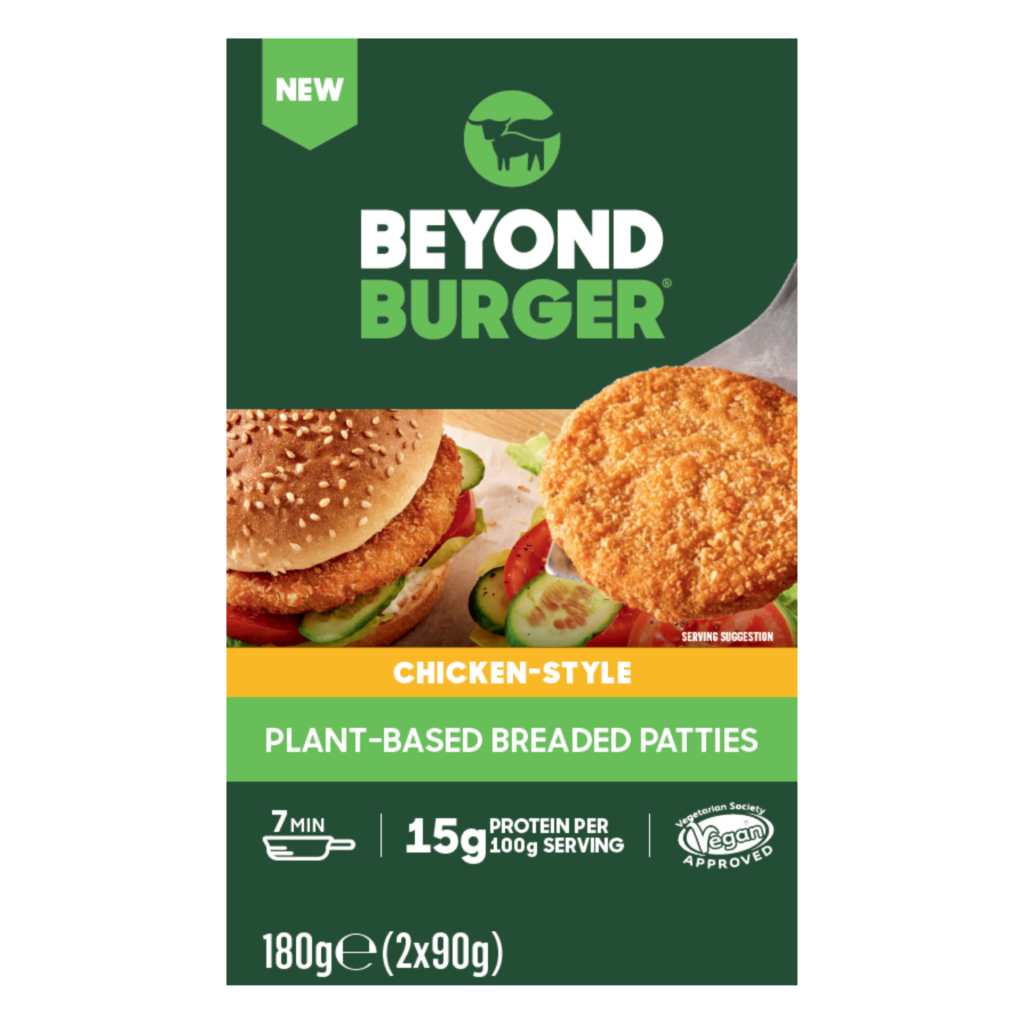 Meeting European taste preferences
The new launch builds on the success of Beyond's plant-based chicken products in the US, along with a recent launch in the Netherlands. It comes after Beyond Meat stock recently reached its highest point in a year on the Frankfurt Stock Exchange, as European consumers increasingly turn away from animal protein.
"In our quest to make plant-based meat more accessible, we're constantly adapting and refining our portfolio to meet different European taste preferences," said Steve Dalby, Regional Sales Manager UK at Beyond Meat. "After launching beef- and pork-style products in the UK over the past years, we're delighted to be introducing Brits to our tasty new chicken-style range. Innovation is at the heart of Beyond Meat, and our delicious new plant-based burger, fillet and nuggets will allow people to continue eating what they love, no sacrifice required."
The Beyond Burger Chicken-Style is now available at Waitrose. It will launch at Sainsbury's in early May, along with the fillet and nuggets.