Earlier this year, Frosta, a leading German manufacturer of frozen products, launched NPD vegan fish fingers across major German retailers, after three years of development.
Frosta, which reported increased sales of its brand of frozen foods in 2022, said that part of the success came from its plant-based innovations, such as vegan Asian street food dishes.
"In addition to classic dishes such as chicken fricassee, Germany's most popular frozen dish, plant-based innovations such as vegan Asian street food dishes were able to arouse consumer curiosity," said marketing director Sebastian Bernbacher.
Additionally, despite the overall frozen fish market sharply declining sales, Frosta's fish sticks were "the darlings of the public," becoming an increasingly popular choice among consumers, reported the company.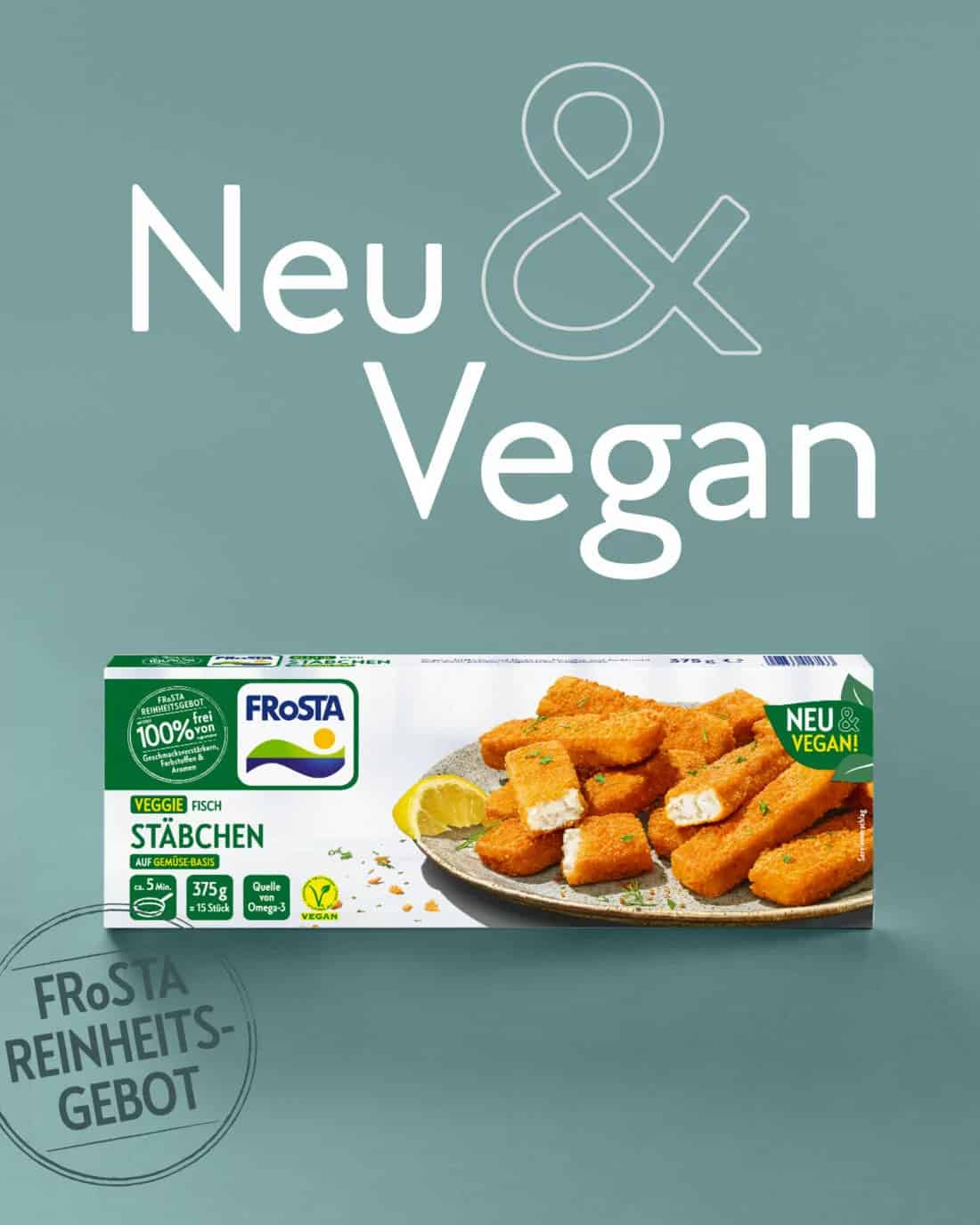 Three years to develop
In 2020, Frosta expanded into the plant-based seafood category by introducing "Fish from the Field", a range of vegan classics of favorite fish dishes (fried, cake, and crispy fillet).
According to the German firm, developing alt fish without thickening agents was challenging. Its R&D team depended on methylcellulose. "That's why its first vegan fish launched as "Fish from the Field," it said.
But the new vegan fish features a new recipe without flavors and additives. After years of research, Frosta's team developed a vegetable recipe made from salsify (a root vegetable belonging to the dandelion family), cauliflower, beans, and jackfruit, making the additive "superfluous."
Described as "indistinguishable" from the classics, the vegan product targets the growing flexitarian consumer in Germany. It is manufactured at an exclusive production line at Frosta's facility in the seaside town of Bremerhaven.
"After almost three years, our team has succeeded in doing away with the last additive so that we can now offer consumers something truly new in the freezer," said Bernbacher.