Slovenian foodtech Juicy Marbles, known for creating the world's first plant-based filet mignon and the largest piece plant-muscle ever conceived, unveils its latest development —Bone-in Ribs — which it describes as the world's first plant-based ribs with edible bones.
"At Juicy Marbles, we don't just aim to re-create a shape of meat, but the entire experience"
Juicy Marbles says that its team wanted to push the boundaries of what is possible in plant-based meat by expanding the available options with 'food-culture-friendly' innovations, such as ribs, a cut of meat enjoyed by millions worldwide.
Vladimir Mićković, the co-founder of Juicy Marbles, says: "There is a culture of celebration, sharing, and belonging around meat — part of a food culture thousands of years in the making. Anyone cutting down on meat can probably confirm that the hardest part is not missing meat's flavour, but feeling excluded from cultural traditions. That's why we chose ribs as our next product, rather than another cut of steak. We wanted to create something that evokes the primal joys of sharing food."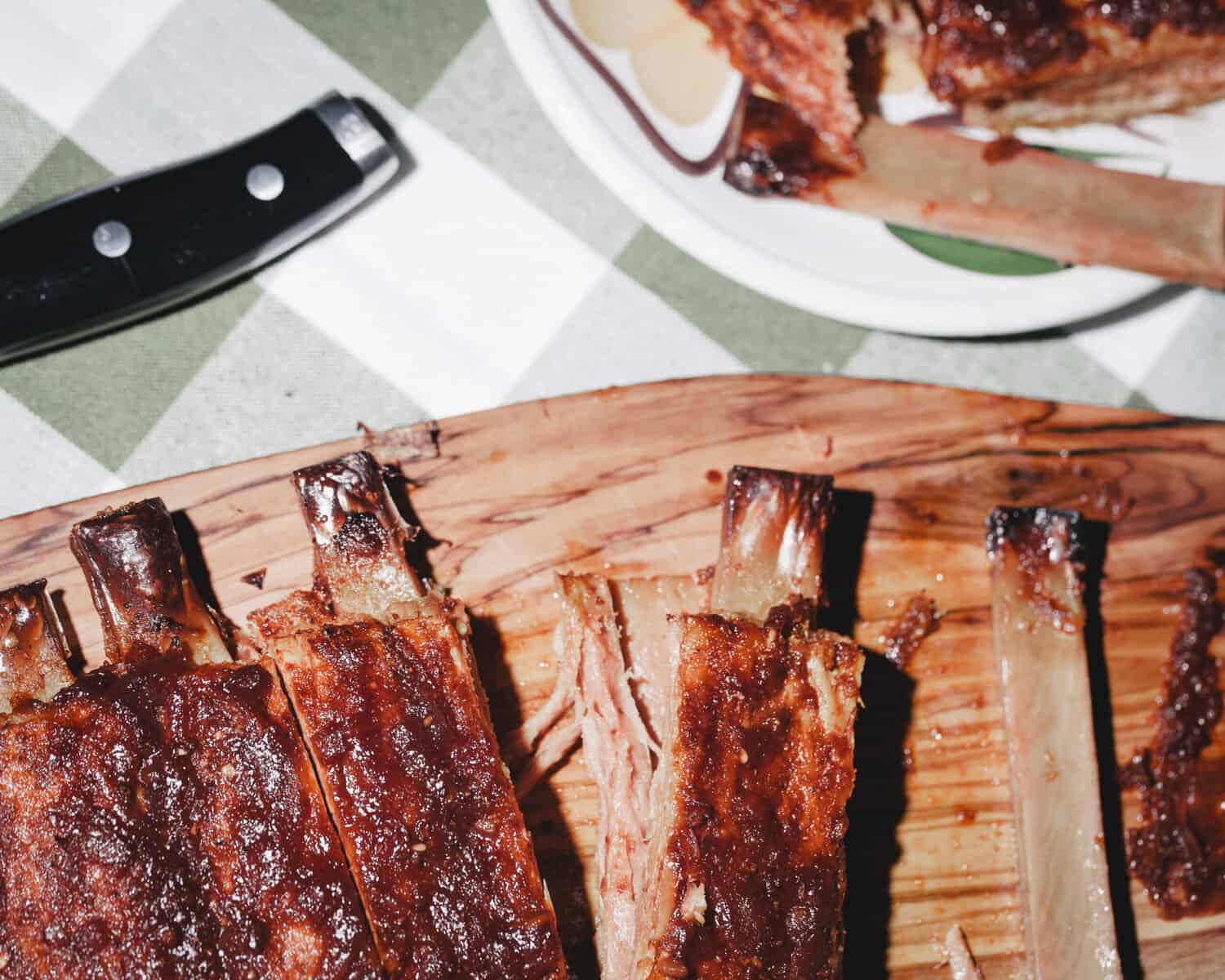 Ribs with high protein vegan bones
Besides the plant-based meat created for the ribs, Juicy Marbles has developed plant-based bones to make the most realistic vegan ribs, using only plant protein. The company explains that after eating the ribs, the bones can be turned into puffed, crispy snacks with the same protein content as beef jerky using baking, frying, or air-frying methods.
Since Juicy Marbles first teased the ribs on Instagram, a contentious online debate has arisen about the rationale behind imitating bones in a fully vegan product.
Mićković responds: "We're way past that. It's just fun from every angle. Bones invite you to eat with your hands, to tear off succulent chunks of meat, and share that indulgence with the whole table. It was also fun developing them. Since we made the bones ourselves, we could actually question the concept of bones in general."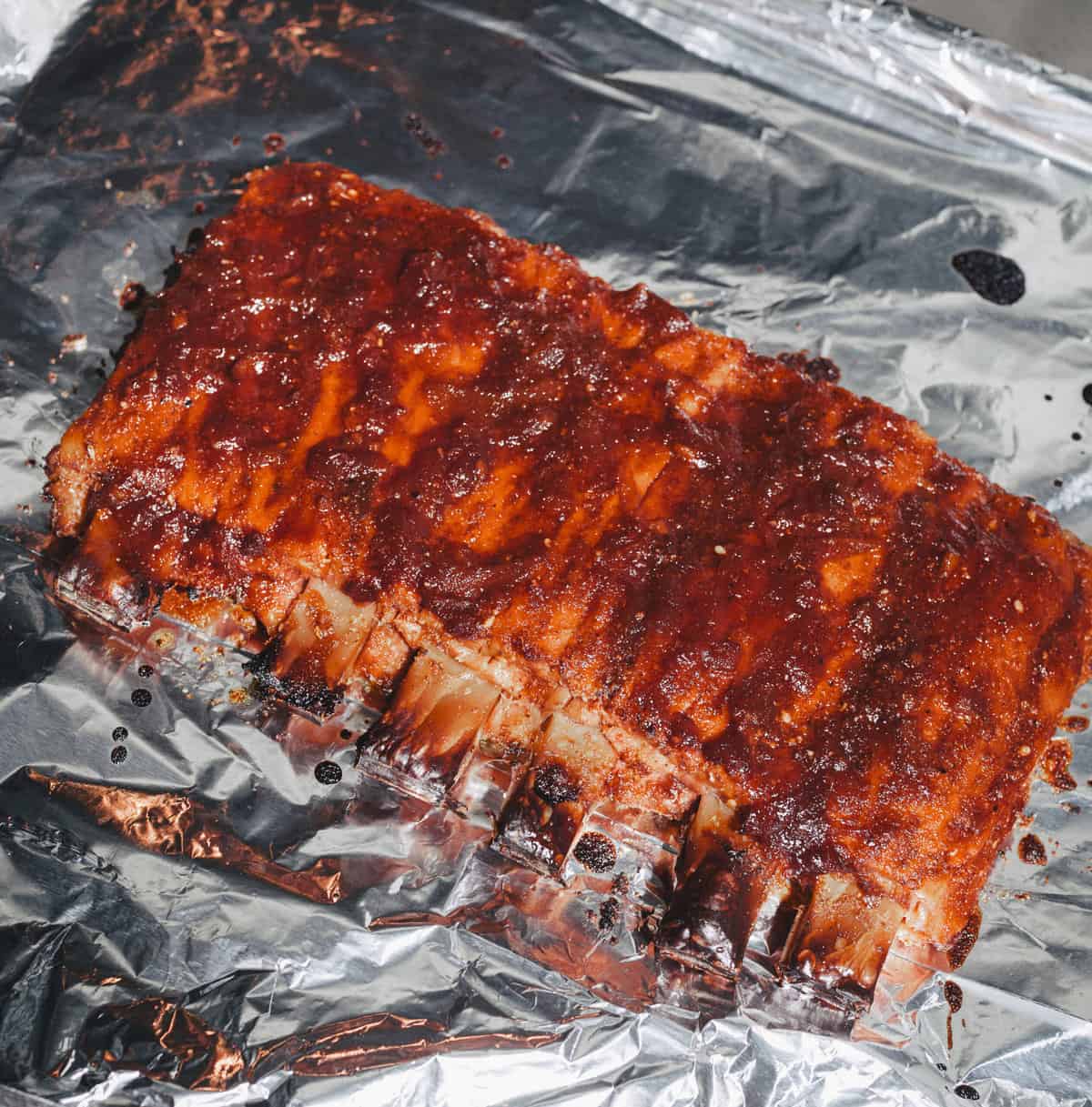 Recreating the experience
Juicy Marbles' vegan ribs with bones will launch for regular purchase on the company's webshop in early 2024. In the meantime, the vegan ribs will be available via limited releases for the UK, EU, and US markets.
Since its founding in 2020, the company has been shipping limited releases of its products — selling out within hours — for consumers and food service on a DTC basis across Europe and the US.
Last December, focused on a UK expansion, Juicy Marbles launched its whole-cut beef-style loin on its website for UK consumers. And this February the Slovenian brand launched its filet mignon at Waitrose for a Valentine's Day trial, marking the first time the company's product retailed at a supermarket chain. It was so successful, that Juicy Marbles then secured a long-term supply deal with Waitrose.
"At Juicy Marbles, we don't just aim to re-create a shape of meat, but the entire experience, as well as the macro/micronutrient profile," adds Mićković.
Customers interested in the new ribs can sign-up for the "list of pure prestige" on Juicy Marbles' website. Subscribers can refer their friends and share about the ribs on social media to earn points, and the Top 100 scores will get a free rack of ribs on launch day.