Nasoya, a brand under Pulmuone Foods USA, a wholly-owned subsidiary of Pulmuone South Korea, is known as the maker of the country's leading brand of tofu, with a nearly 70% market share in the US.
Ahead of Expo West, the company announces two flavor extensions to its Plantspired range: Plantspired Plant-based Steak is now available in Korean Gochujang flavor, while Plantspired Toss'ables adds a new Sweet Chili variety.
Steady success in the category
Following the hire of ex-vice president of Johnson & Johnson Kilsu Cho as General Manager in 2019, Pulmuone first entered the plant-based meat space with the Plantspired line, debuting with 20 products for the global market.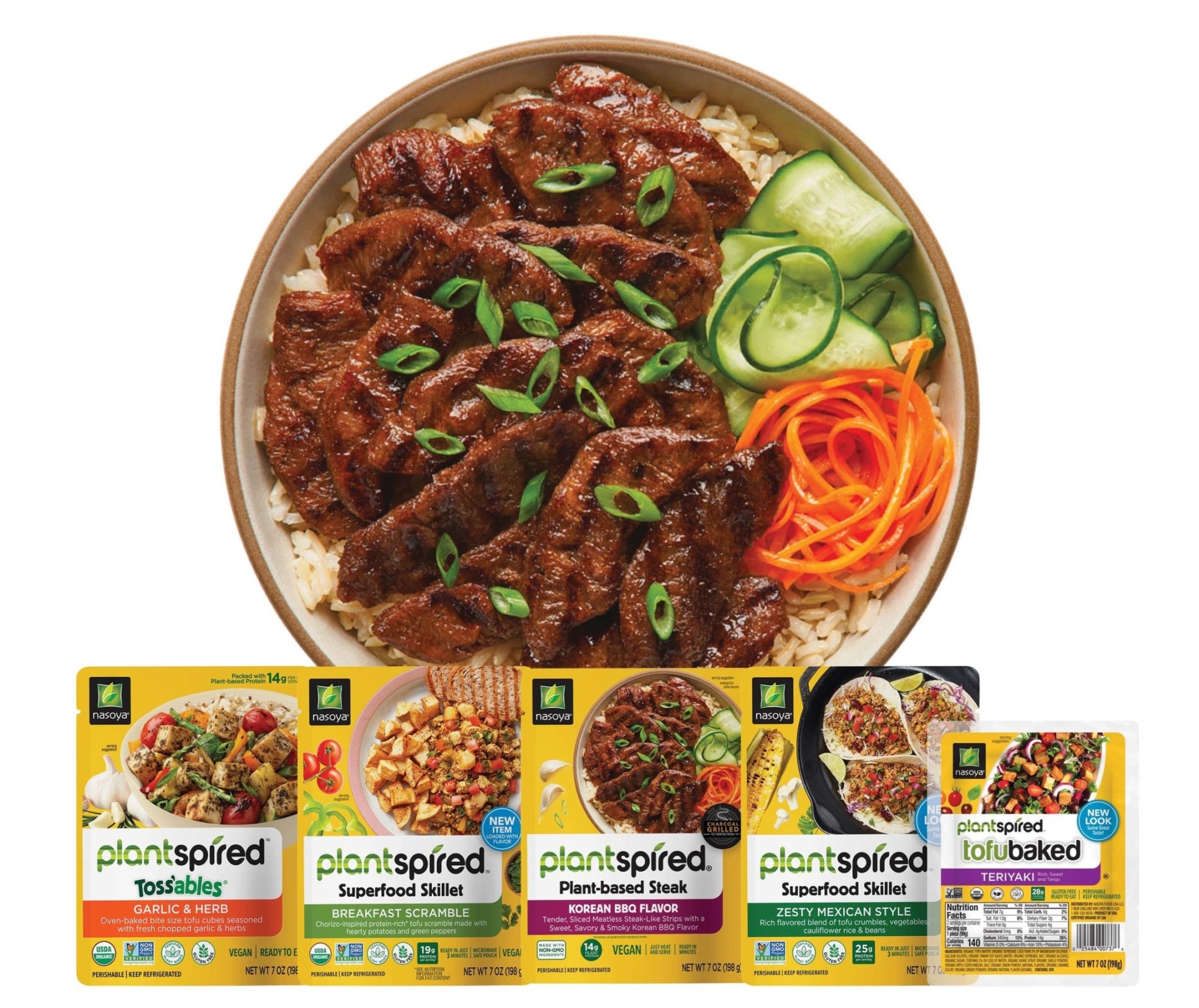 Nasoya first introduced its award-winning Plantspired Korean BBQ Steak to retailers across the US last March. In the following October, the company reported huge success for the steak product, stating that sales were up 800% with a retail footprint of over 4,000 stores. Exactly a year later, New Plantspired Gochujang Steak — a plant-based steak product marinated in a spicy, sweet, and savory Gochujang sauce — comes to market.
The second NPD — Korean-inspired Sweet Chili Toss'ables — entails bite-sized, pre-baked tofu cubes marinated with a Korean Sweet Chili Sauce, joining the Toss'ables line that was introduced last fall.
Interestingly, over in South Korea, Pulmuone Food & Culture, the foodservice arm of the group, opened a vegan restaurant called Plantude in Seoul last May in response to growing demand in the country.
"Deep legacy in the plant-based space"
"With a rich Korean heritage and deep legacy in the plant-based space, Nasoya is thrilled to expand our Plantspired offerings, bringing more Asian-inspired flavors and nutritious plant-based products to consumers across the country," says Ellen Kim, Director of Brand Strategy & Marketing Communications at Pulmuone, parent company of Nasoya. "The addition of Gochujang Steak and Korean-Inspired Sweet Chili Toss'ables builds on our mission to make eating plant-based foods accessible and convenient, while meeting consumers growing desire to enjoy unique and global flavors at home."
"Pulmuone and its family of brands is proud to announce a robust array of new plant-based items, from Asian-inspired meat analogs to plant-based varieties of traditional Korean dishes," says Sung Yoon Nam, Vice President of Marketing and Sales at Pulmuone.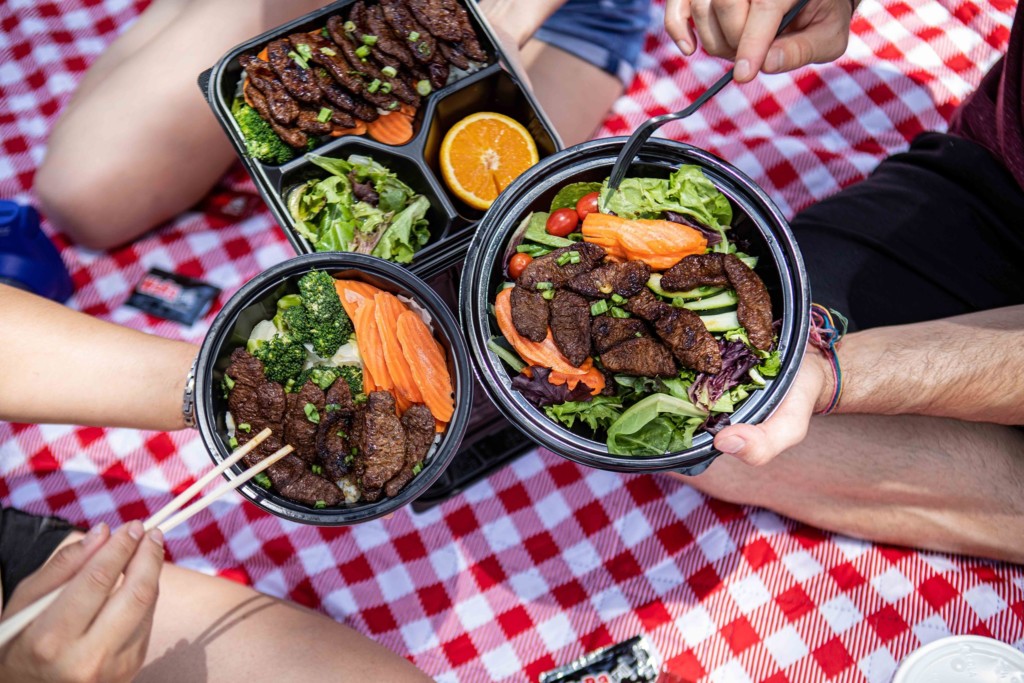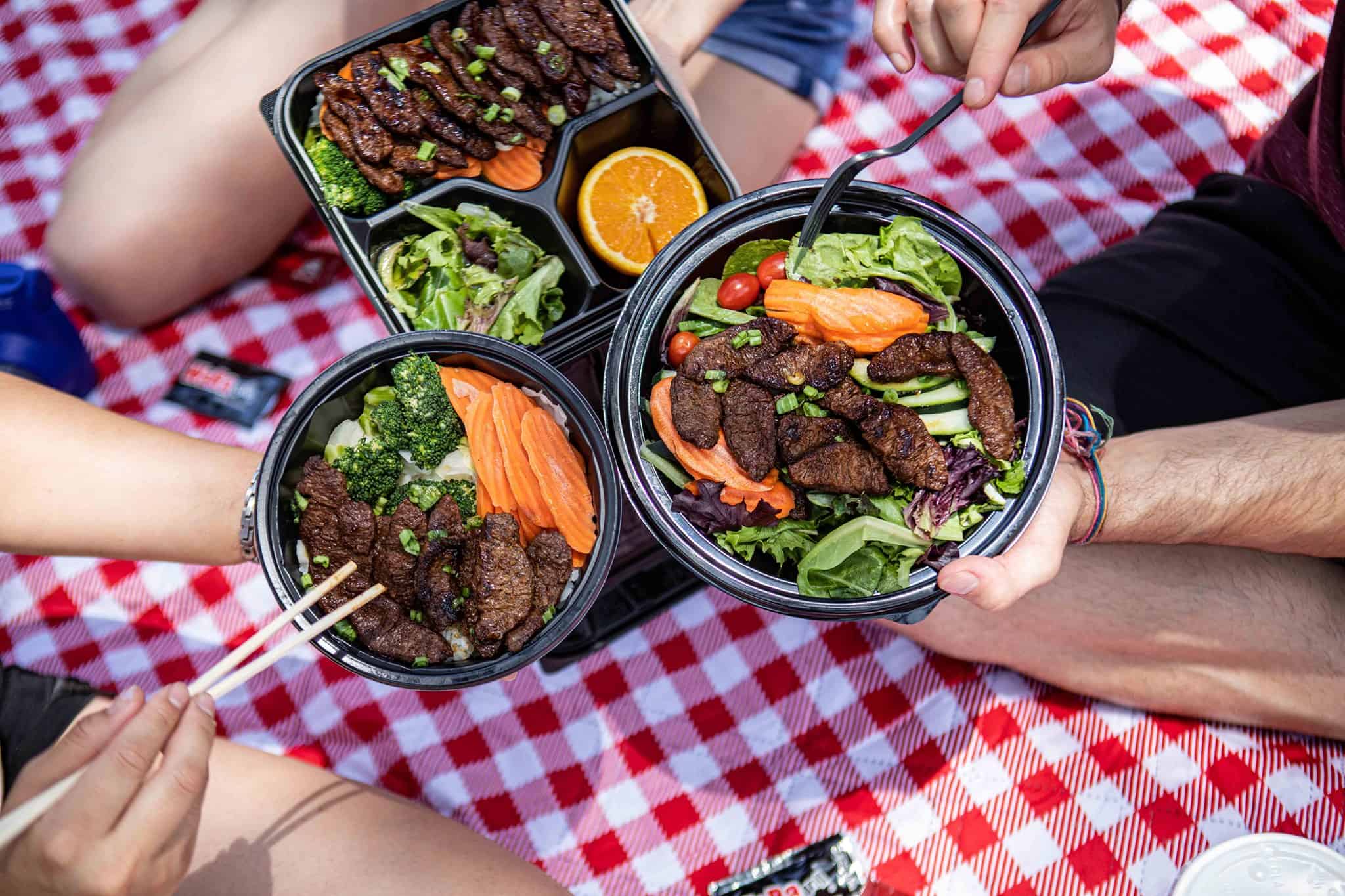 "Backed by our longstanding commitment to deliver authentic, sustainable products made with high quality ingredients, we're continuing to explore new flavors and formats, and look forward to showcasing our latest innovations at this year's Natural Products Expo West," adds Yoon Nam.
Plantspired Gochujang Steak will be available this spring at retailers including Sprouts Farmers Markets, Albertsons, Vons and Pavilions. Sweet Chili Toss'ables roll out into Albertsons, Publix, Giant Landover, Sprouts Farmers Markets, with additional distribution for both products expected in 2023.
Both products will be showcased at Expo West from 7th – 11th of March.