Omni Foods, the alt-food innovation arm under Green Monday Holdings, announces that its plant-based OmniSeafood range is now available in-store at Whole Foods Market in London and online at Ocado and The Vegan Kind Supermarket.
First launched on World's Ocean Day 2021, the OmniSeafood line was named the "single biggest milestone worth reflecting upon" in the Business Year Review of Green Monday Holdings founder David Yeung. Apart from its most recent OmniSeafood line, the plant-based food company's range of alternative protein products also includes the legendary OmniPork series and OmniEats series.
Omni Golden Fillet and Ocean Burger collaborations
After the groundbreaking launch in Asia, the UK first got a taste of the successful OmniSeafood line for Veganuary, when the award-winning Omni Golden Fillet made its debut at fast restaurant chain wagamama. Recent collabs featuring the Omni Golden Fillet include the launch of vegan fish & chips at Sutton & Sons, and the teaming up with London's Vetomeato for this year's Fish and Chip Day.
Last month OmniFoods collaborated with UK chain Oowee Vegan to offer the "highly realistic" Ocean Burger featuring the company's vegan fish fillet.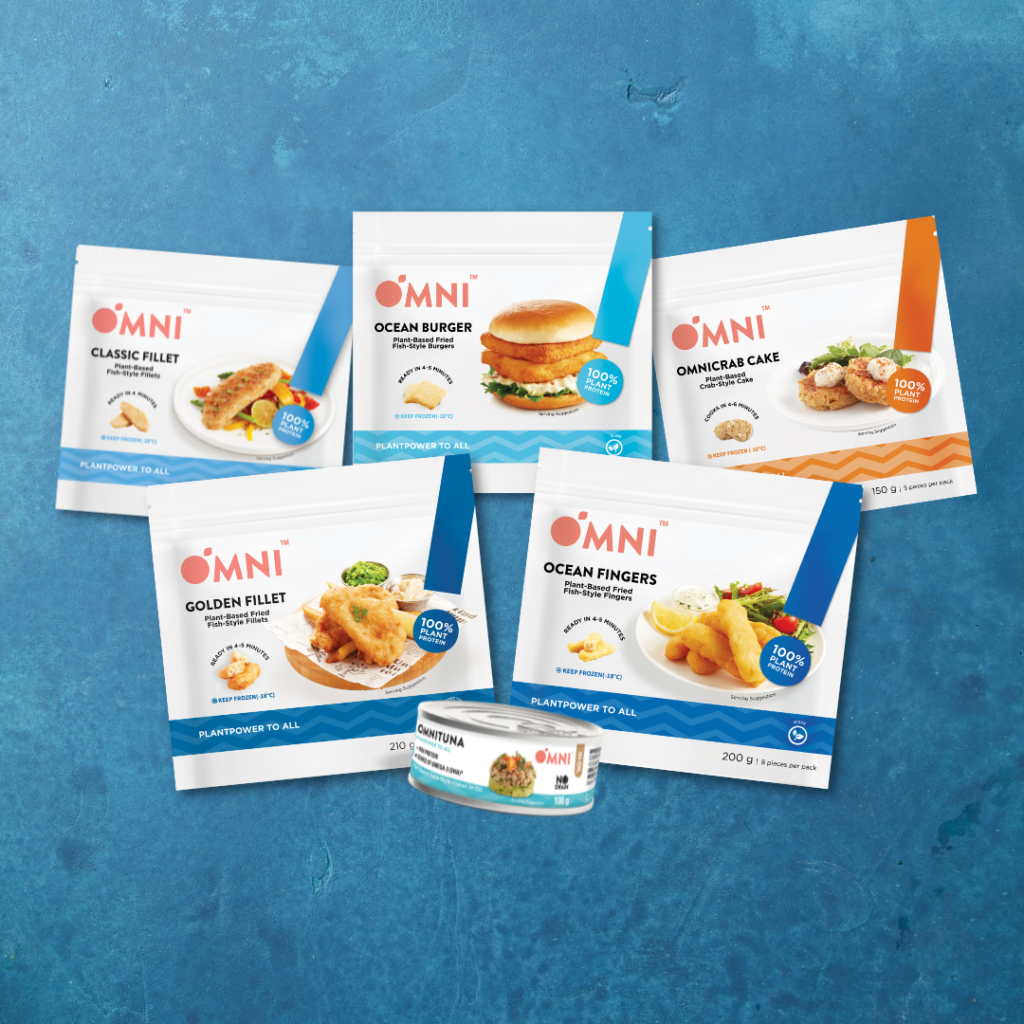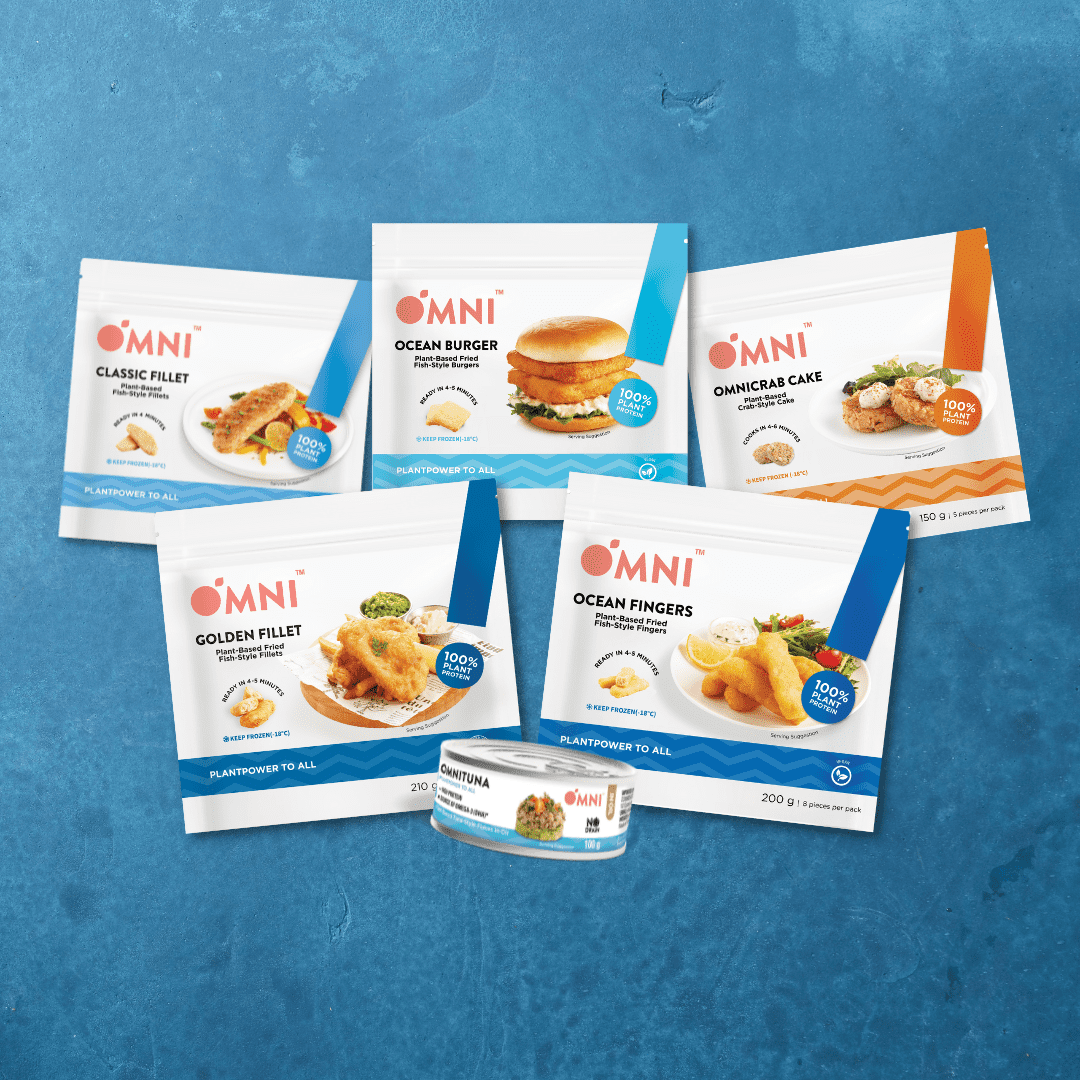 OmniSeafood launch
The flavour and texture of OmniSeafood, which is manufactured from a special combination of non-GMO soy, are claimed to be identical to those of genuine fish. The range is free-from additional preservatives, hormones, antibiotics, cholesterol, and trans fats.
The golden-crusted Omni Golden Fillet, the Omni Ocean Burger, and the OmniCrab Cake are among the retail packs of OmniSeafood that have arrived on the shelves of Whole Foods Market in London. The Omni Golden Fillet is also available online at Ocado, while online store The Vegan Kind Supermarket sells the entire line, which includes Omni Golden Fillet, Omni Classic Fillet, Omni Ocean Burger, Omni Ocean Fingers, OmniCrab Cake, and OmniTuna.