Israeli alt meat brand Redefine Meat has unveiled five new products, including its first ever Pulled Meat range. The news comes as Redefine announces a partnership with high-end conventional meat importer Giraudi Meats.
Redefine claims the new Pulled Meat range is an entirely new plant-based category in food service, featuring alternatives to pulled beef, lamb, and pork. The products are said to be much quicker to prepare than slow-cooked animal meats, with cooking time reduced from hours to minutes.
"We believe we're uniquely positioned to be the world's biggest meat company in the future"
Redefine has also introduced two new plant-based premium cuts — Tenderloin and Striploin. The new cuts build on the success of Redefine's Flank steaks, which were endorsed by Michelin chefs Europe-wide. The Tenderloin and Striploin are said to accurately replicate the texture and characteristics of beef — the Tenderloin provides the experience of a beef fillet, while the Striploin is cut into strips with "delicate grill notes".
All five products are now available for food service in the UK, Germany, the Netherlands, Austria, and Israel. Redefine also recently showcased another new product — plant-based Bratwurst — at Oktoberfest 2022.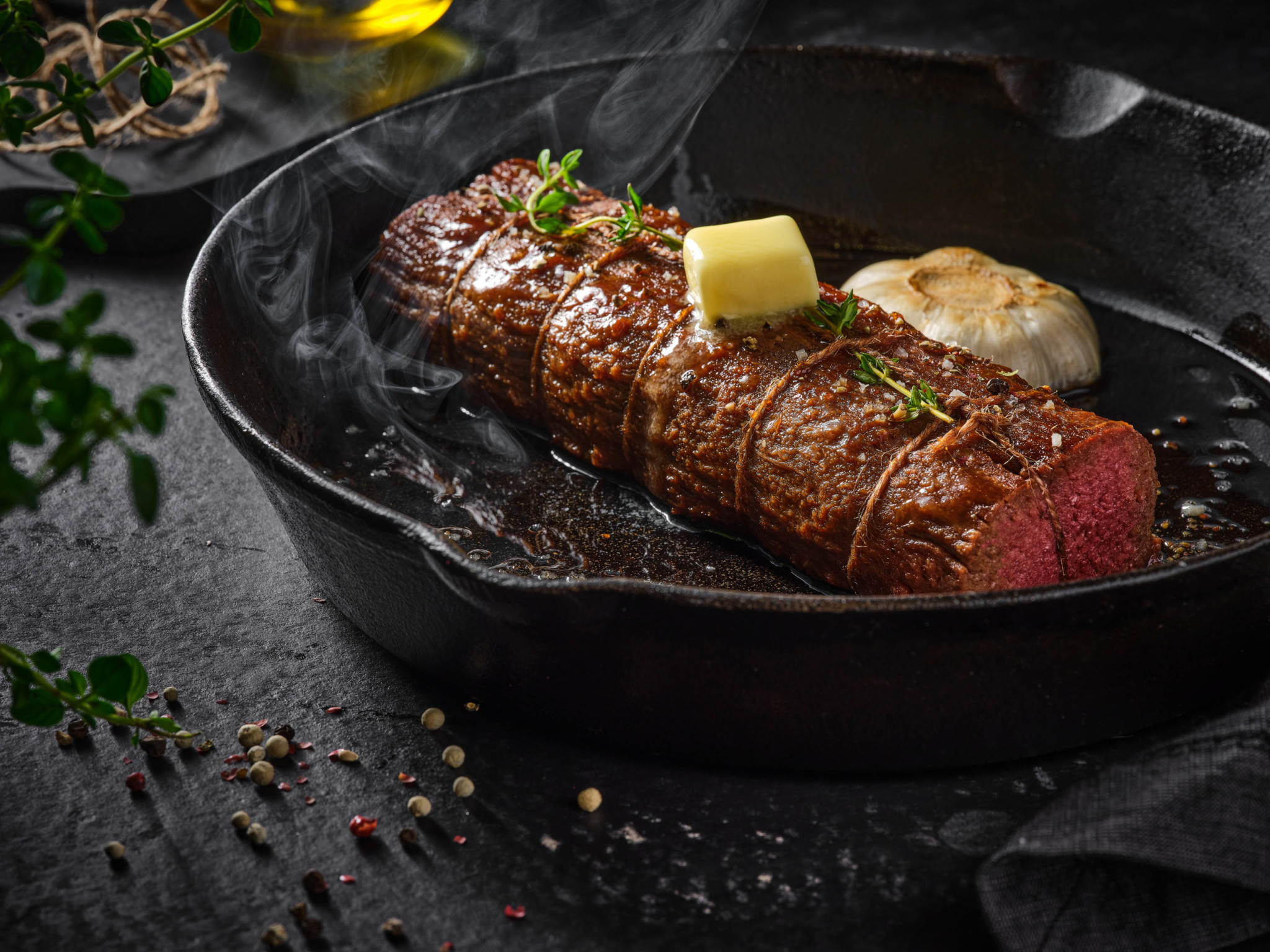 "We're extremely excited to introduce our most advanced products to date, marking a historic year for Redefine Meat with thirteen New-Meat products introduced in five different countries and rapidly growing," said Eshchar Ben-Shitrit, CEO and co-founder of Redefine Meat. "By setting new benchmarks in product quality, we're the only company driving the widespread proliferation of New-Meat products – creating entirely new market categories within food services. This hugely untapped market opportunity is why we believe we're uniquely positioned to be the world's biggest meat company in the future."
Major strategic partnership
Redefine has also recently announced what it describes as a "major strategic partnership" with Europe's largest high-end meat importer, Giraudi Meats. Giraudi will add Redefine's New-Meat range to its portfolio, helping the brand to expand across dozens of countries.
Redefine products will also be added to the menu at Giraudi's chain of BeefBar restaurants across Europe. The company's rapid expansion has partially been made possible by a $135 million funding round at the beginning of the year, one of the largest ever for an Israeli alt meat company.
"The synergies between Redefine Meat and Giraudi Meats lays in our love and passion for meat, and the uncompromising shared vision to serve the world only top-quality meat," said Ben-Shitrit. "Having such a prestige meat importer as Giraudi Meats – working with the best chefs and butchers all over Europe – integrate our New-Meat into its portfolio of exclusive high-end meat alongside the likes of Angus and Kobe beef, exemplifies why New-Meat is defining a new category of high-end product in the meat industry."