THIS, a UK  company that describes itself as "a plant-based food brand for meat-lovers", has launched a new and improved version of its plant-based chicken pieces.
Developed after 18 months of R&D, the new recipe is described as "tender, succulent, and tasty". It is also simpler than the original recipe, with the ingredients list cut by 50% and various additives removed. According to THIS, the chicken-style pieces have "the most fibrous texture yet", while remaining low in saturated fat and high in protein and fibre. It comes after THIS previously upgraded its beef-style burgers in August, accompanying the relaunch with a campaign challenging Beyond Meat.
"This recipe is now so similar to chicken, I wouldn't be surprised if Mel Gibson wanted to do its voice-over," said Andy Shovel, co-founder and co-CEO of THIS.
The new plant-based chicken pieces are now available at Tesco, Sainsbury's, Waitrose, Morrisons, Asda, and Ocado. They are also available at Albert Heijn stores in the Netherlands, and will soon roll out for food service.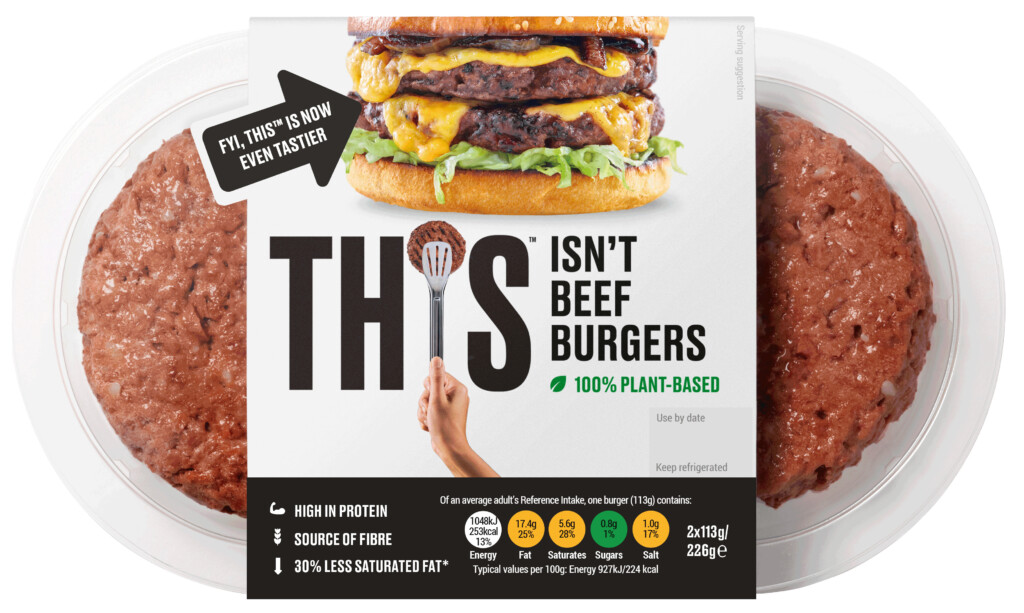 50% rise in revenue
While some plant-based meat brands have struggled this year due to inflation and reduced consumer spending power, THIS has continued to thrive; according to IRI Temple Total Grocery, the company is the fastest-growing brand in the plant-based category. THIS is also the sector's largest independently owned brand, and is forecast to hit £20 million in revenue this year — up by over 50% compared to 2022.
In September, THIS received investment from broadcaster ITV, facilitating the brand's first TV advertisement. The ad received over 141 million impressions, leading to THIS' most successful sales week outside of Veganuary.
Other milestones in 2023 have included a £15 million Series B funding round, along with an international expansion into the Netherlands' largest supermarket chain, Albert Heijn.
"This has been a HUGE undertaking for the business as we've worked to secure a really strong partnership with Albert Heijn, with a four-strong range to launch into one of the hottest markets for plant-based globally. We're over the moon, and almost over the English Channel," said Andy Shovel.