Following Unilever's recent announcement that it aims to achieve €1.5 billion in sales from plant-based products by 2025, the multinational contacts vegconomist with news that its plant-based meat brand The Vegetarian Butcher has launched plant-based bacon, "NoBacon 2.0", which it says features a new patented fat tissue technology that mimics the same texture, oil release and translucency of real bacon.
Unilever states that its food scientists have focused on using plant oils to deliver plant-based bacon that is crispier, juicier, and has 20x more fat release meaning the product can be fried without the need for additional oil. Like the original NoBacon product, this new iteration is made from soy and wheat protein.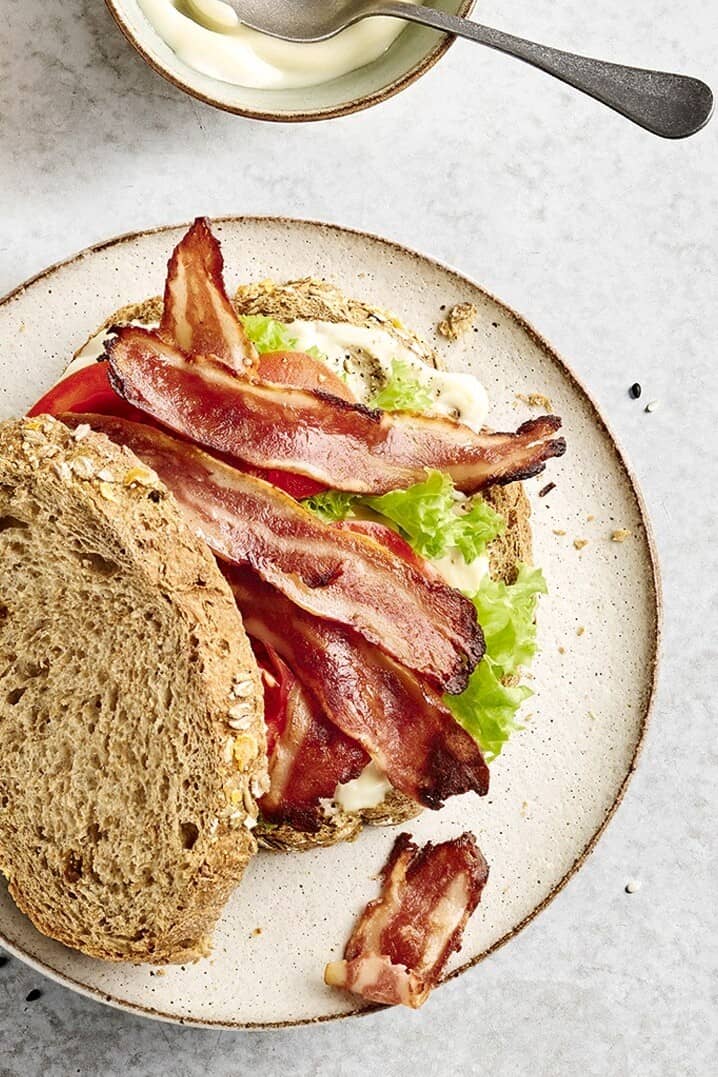 Unilever claims that the new bacon is unique in terms of fat, texture, and translucency:
Fat
Through conventional cooking methods, fat is typically extracted from bacon as it cooks, providing a medium for the meat to be prepared. However, previous iterations of TVB plant-based bacon failed to release any oils while cooking, necessitating the addition of extra oils in preparation.
NoBacon now incorporates tiny oil droplets that significantly enhance the release of fat—20 times more than its predecessors. As a result, this enhanced release allows for frying without the need for any additional fat, says the company.
Texture
Plant-based products can encounter issues regarding their texture, often characterized as tough or lacking moisture.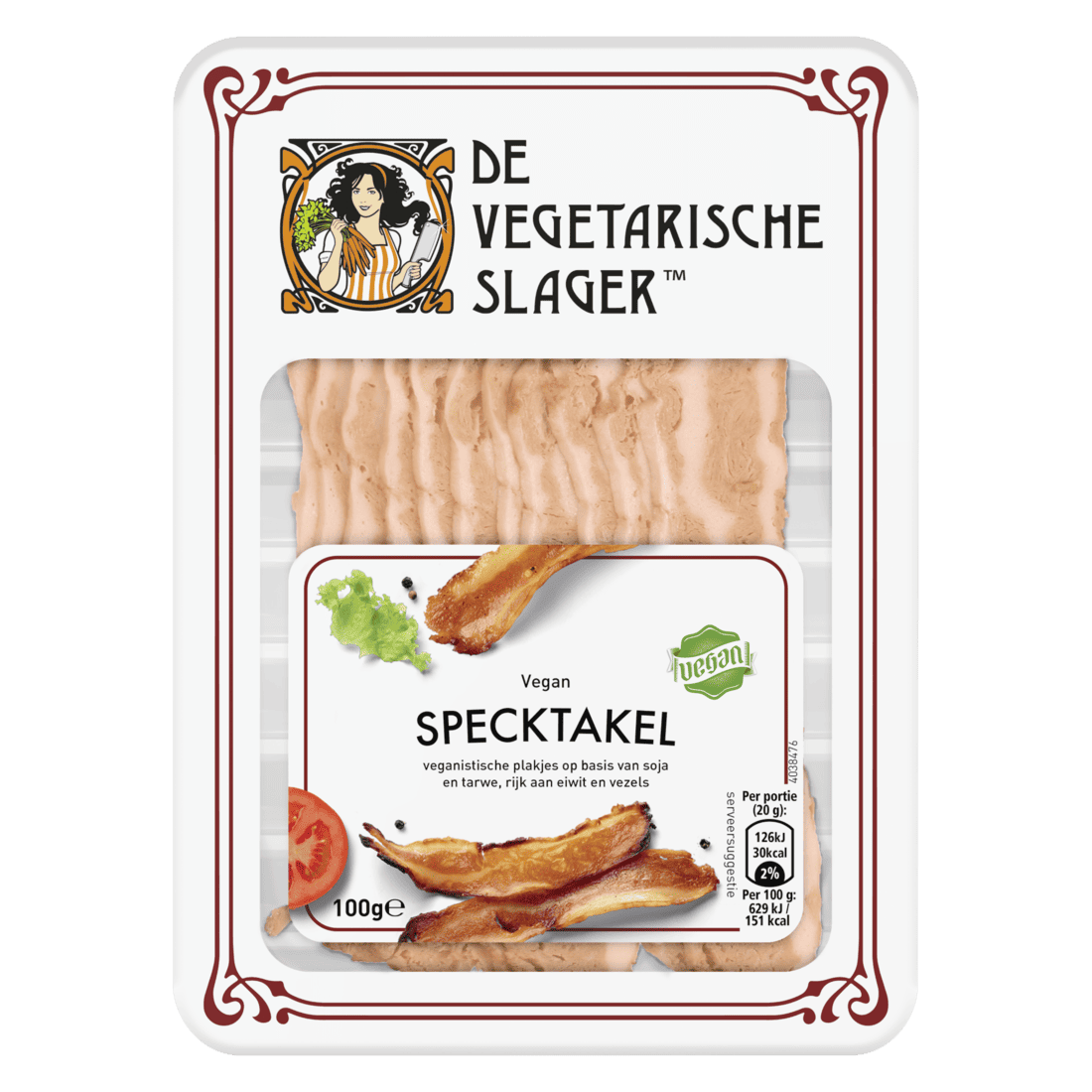 However, thanks to the new fat tissue technology, Unilever claims the latest NoBacon strips offer improved characteristics; the strips can be easily separated prior to cooking, and when cooked, they achieve a superior crispness.
Translucency
The initial plant-based bacon produced by TVB lacked the same heat responsiveness as traditional animal-based meat, resulting in a suboptimal cooking experience for consumers.
The Vegetarian Butcher says its latest technology enables the "fat" in its rashers to turn translucent while cooking, mimicking the behavior of fat in animal meat and enhancing the overall cooking experience.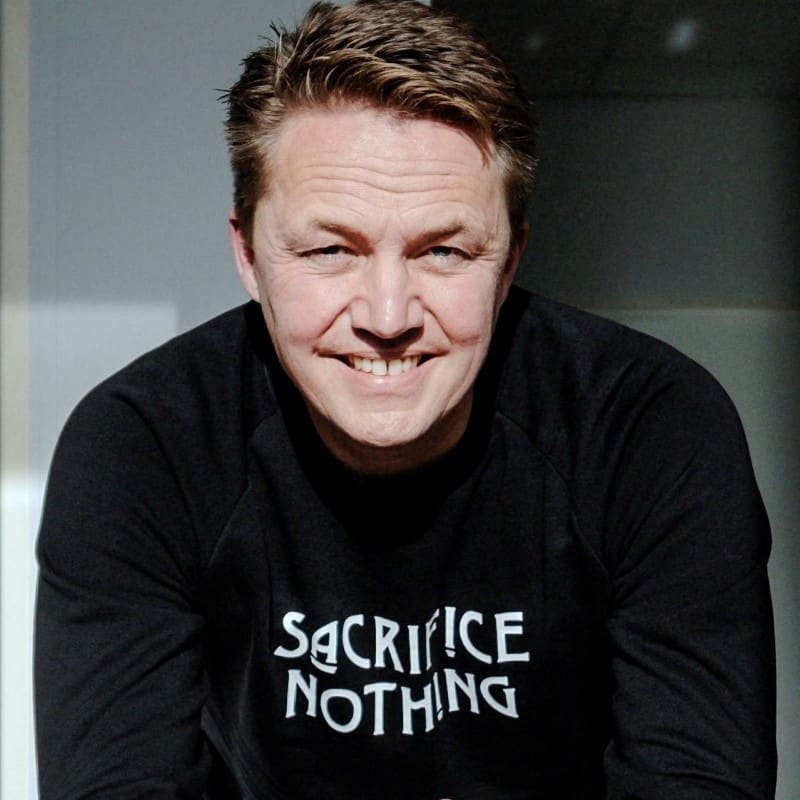 "Releasing all animals from the food chain is not just good news for animals, it's also great news for our planet," says Hugo Verkuil, CEO of The Vegetarian Butcher.
"Taking animals out of the equation makes the food system more efficient and more environmentally friendly. Instead of feeding legumes to animals and making meat out of these living creatures, The Vegetarian Butcher makes plant-based meat directly from legumes," he adds.
NoBacon 2.0 is initially available in the Netherlands.