Canada's Urbanibrands, the team that developed the popular Noble Jerky, has leaked a brief statement revealing that it will launch a line of "hyper-realistic vegan ribeye steaks under the brand Misteak®" following two years of intensive R&D.
Desribed as a whole muscle product that mimics the marbling and texture of a premium butcher shop style steak, the first product in the launch is said to be a "juicy and tender ribeye-style steak that has dry aged texture found in conventional meat offerings". The alt steak will reportedly enter both retail and foodservice, to be available initially at specialty stores and high-end restaurants.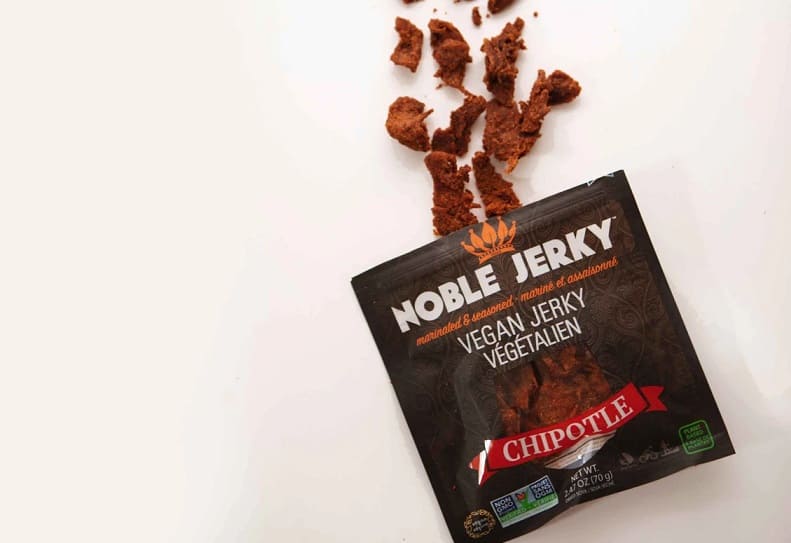 Noble Jerky hit the plant-based headlines last year when the brand pivoted to a vegan recipe in May and saw its revenues soar by 70%, creating such demand that by August the company experienced short-term supply issues. Following its success in the US, the jerky rolled out into Canadian retail in October with a Walmart launch.
"Most of the existing plant based offerings seem like they are targeted to 10-year-old kids — nuggets, burgers, tendies. Misteak® will be a plant based alternative targeted to a more adult audience that occasionally eats a meal at a table with a plate and cutlery," said Stefan Urbani, co-founder urbanibrands.