Following a new FMI report which finds that the global vegan bacon market is projected to grow from US$1,280 Mn in 2022 to US$2,425.4 Mn by 2032, growing at a CAGR of 6.6%, we look at the most exciting producers in the current market and detail their current and most recent developments.
Prime Roots – California
Prime Roots creates plant-based bacon and a range of cold cuts based on the Japanese superprotein, koji fungus. When the product debuted in 2020 it sold out almost immediately, according to the founders.
In 2021 Prime Roots introduced a full range of flavoured bacon products consisting of thick-cut strips in Black Pepper, Sriracha, Maple, and Hickory flavors, stating these were the first in the world of this kind. The vegan cold cuts and foie gras were added to the portfolio in February this year.
The Raging Pig Company – Sweden
The Raging Pig Company is on a mission to eliminate pigs from the food system. Its product, designed with meat-eaters and meat-reducers in mind, is already served at nine restaurants in Hamburg, Germany, with a wider rollout into other countries planned.
In 2021 the startup marketed itself cleverly with a free "Get Off Meat" hypnosis program, available as a podcast. According to the company, giving people the facts and figures about animal agriculture rarely convinces them to change, whereas hypnotherapy can help to alter subconscious beliefs relating to meat consumption. The podcast remains available.
Umaro Foods – Berkely California
Formerly known as Trophic, Umaro's bacon is created with a proprietary red protein called Umaro, based on red seaweed which offers a rich umami flavor. Umaro secured $3 million in a round led by AgFunder this March then received a further investment of $1 million in April from Mark Cuban on Shark Tank.
The seaweed bacon launched into food service in the US this June, entailing San Francisco's Michelin-starred Sorrel Restaurant, New York City's Egg Shop, and Nashville's D'Andrews Bakery and Cafe. The company plans to debut in more restaurants in the Bay Area, LA and beyond later this year.
"Seaweed offers the most sustainable, lowest-impact way to source protein, and the ocean is our biggest protein bioreactor. It requires no land, no freshwater, and no synthetic fertilisers. In the future, seaweed will supply the majority of our protein needs," said Founder Beth Zotter.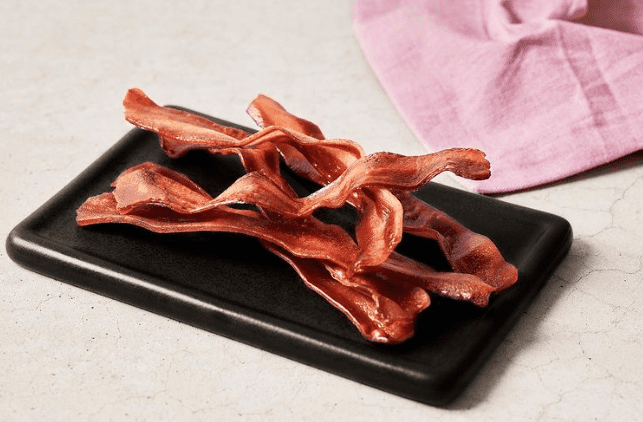 MyForest Foods – New York
Part of mycelium expert Eben Bayer's Ecovative, MyForest rebranded from Atlast this January as it began to upscale operations for its mushroom bacon. In April MyForest received a $15 million venture loan from Horizon Technology Finance Corporation then in June went on to open Swersey Silos, part of 120,000 sq. ft. of new infrastructure MyForest is building to serve one million consumers by 2024.
Swersey Silos is named after influential professor Burt Swersey, who first inspired MyForest co-founder and CEO Eben Bayer to work with mycelium. "By forming strong partnerships, listening to our consumers, and focusing on sustained growth, MyForest Foods continues to embody Burt Swersey's principles to make lasting, effectual change," said Bayer. "Professor Swersey's philosophy of 'don't do nonsense' is at the core of our mission to do meaningful work — it's why we've focused on creating a delicious, sustainable product to help alleviate the dual crisis of climate change and food scarcity."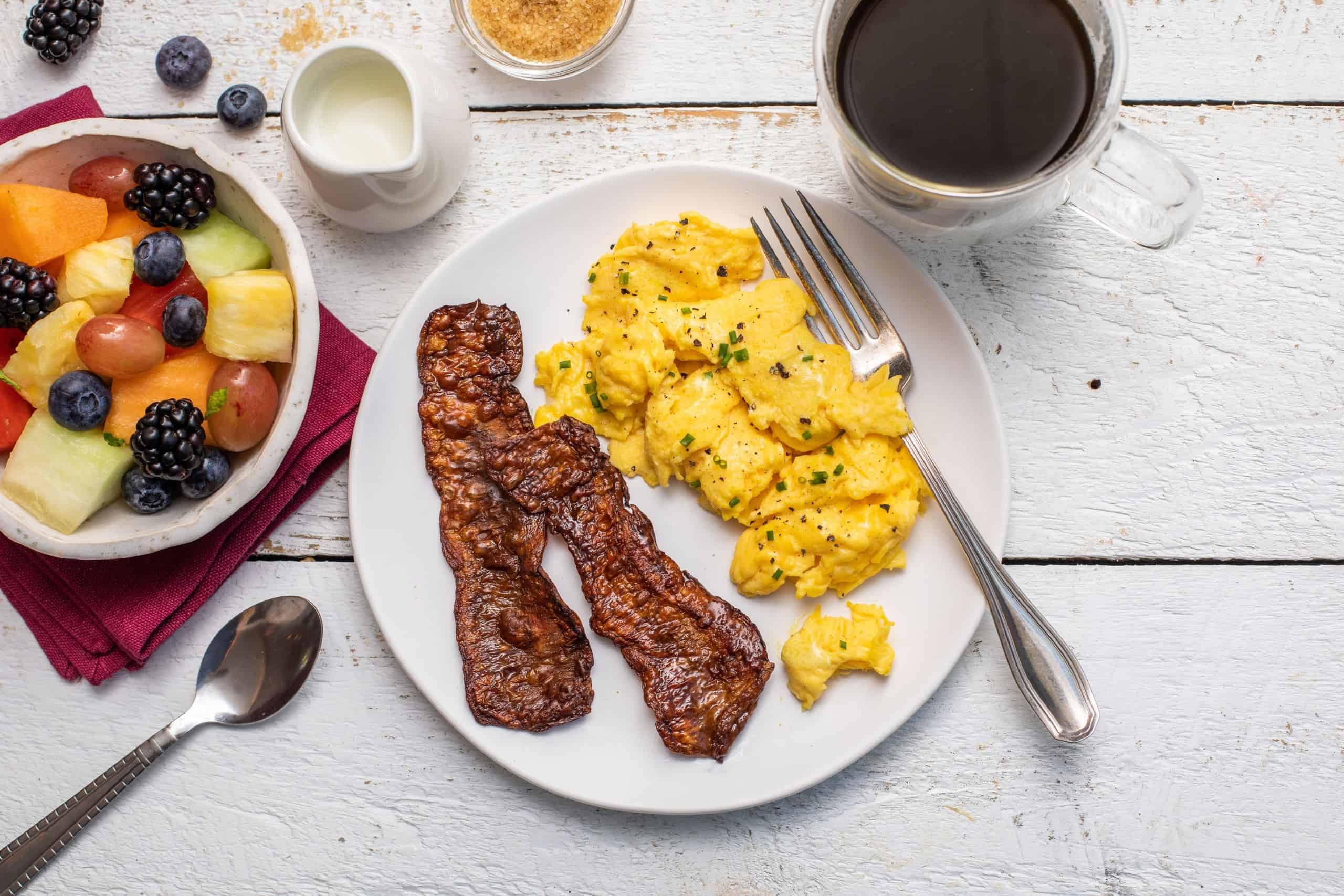 La Vie – Paris
The darlings of the French plant-based meat scene. In just two years since its foundation the startup has taken France by storm, secured €25M from a list of high-profile investors including Natalie Portman, petitioned its way into Burger King London and France, battled the Pork Lobby, and succeeded (for now) in French court in the battle against the French Decree No. 2022-947 regarding the use of meat-like terminology to describe vegetable products.
Stay tuned for our upcoming interview with La Vie.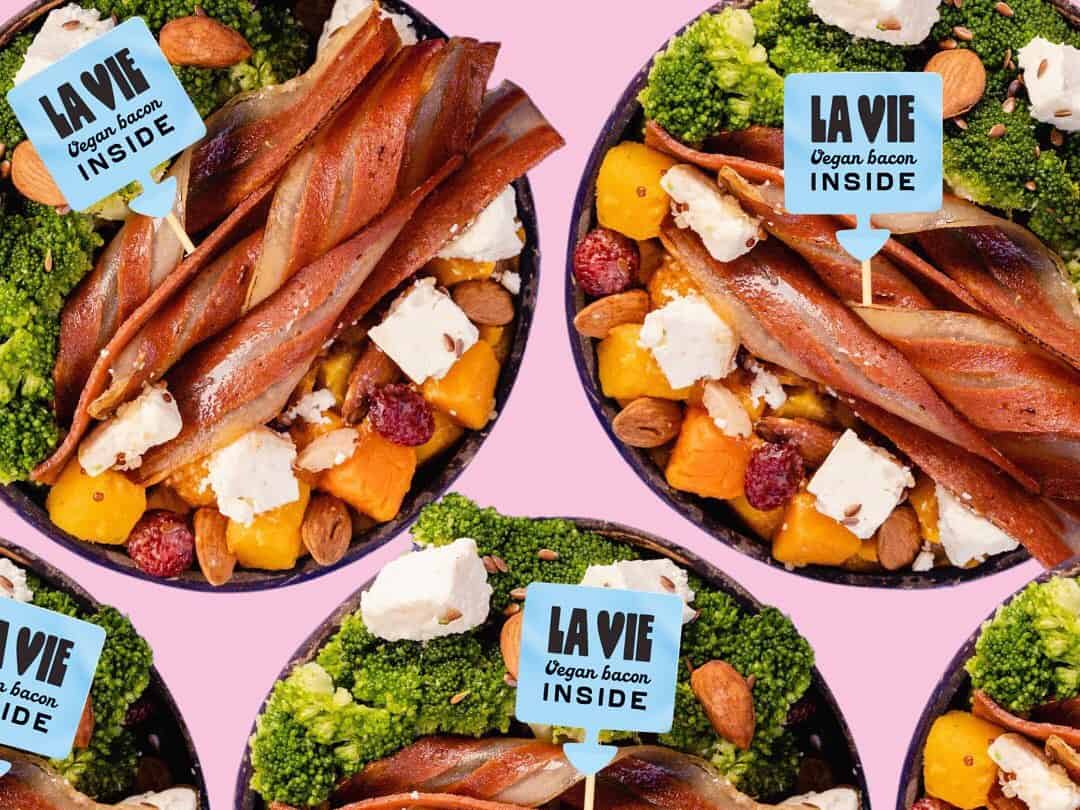 Hooray Foods – San Francisco
Debuting on Vegan Day 2020 and headed by Sri Artham; Hooray Foods bacon is widely available in retail across the US as well as in Canada, where it rolled out in November 2021. The brand raised $2.7M in the same month, and this year announced its new and improved AWESOMER bacon at US grocery stores and foodservice. Hooray's retail footprint surpassed 1000 stores last month.
Speaking to vegconomist, Artham said that "The problem of climate change is both massive and looming, so the most important thing is for us to create products that people love and get them widely distributed. First bacon, and then other products.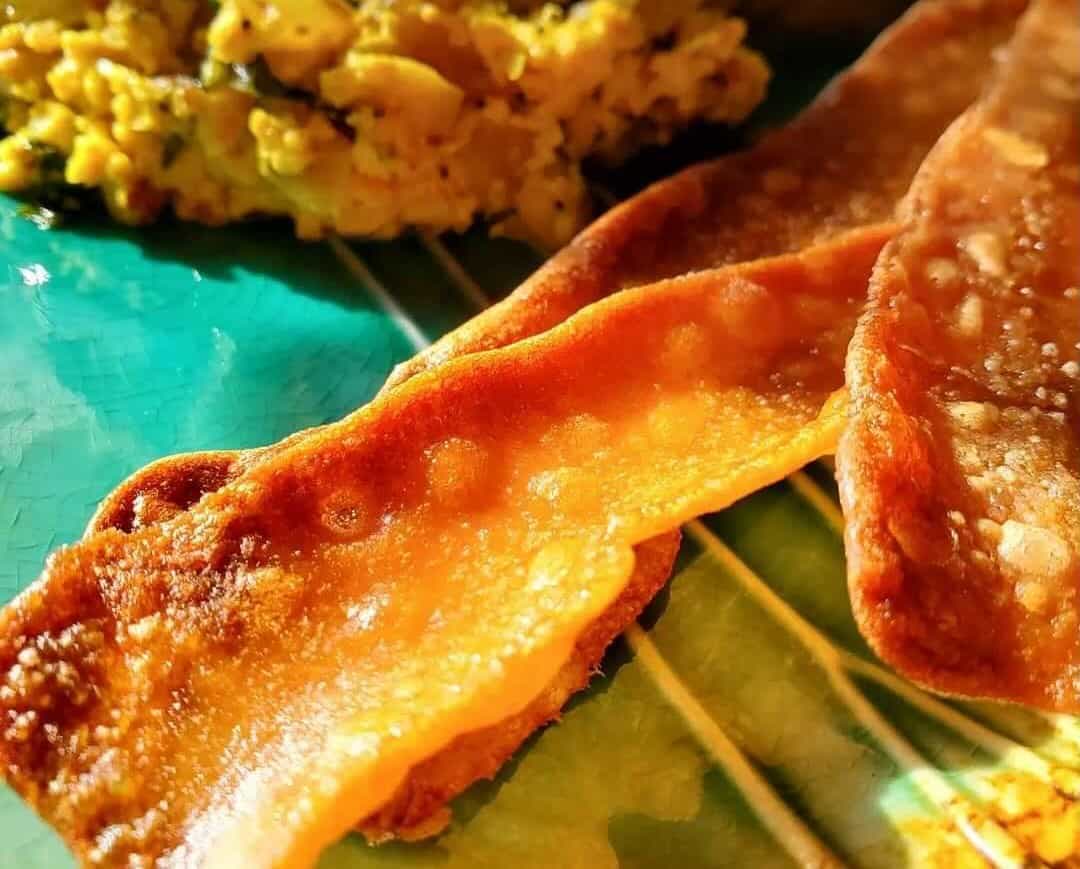 "Along the way, we want to help those adjacent to our journey, from animal sanctuaries rescuing pigs from abuse, to farmers looking to find new ways of making a living. I believe companies have a responsibility not only to their shareholders but to the society in which they operate, and Hooray plans to embody that responsibility."