Vegan fried chicken brand VFC is set to showcase its new Chick*n Tenders at two upcoming events — Plant Based World Expo in New York City and Natural Products Expo East 2022 in Philadelphia.
At the Natural Products expo, VFC will serve dishes featuring the Chick*n tenders, which are said to be ideal for dipping and dunking. The brand will also exhibit at Plant Based World Expo, hosting one of the biggest stands at the event.
Previously, VFC attended last year's Plant Based World Expo, where interest was so high that the company decided to dramatically accelerate its US expansion plans. The brand launched in the US last September after raising $10.3 million in funding.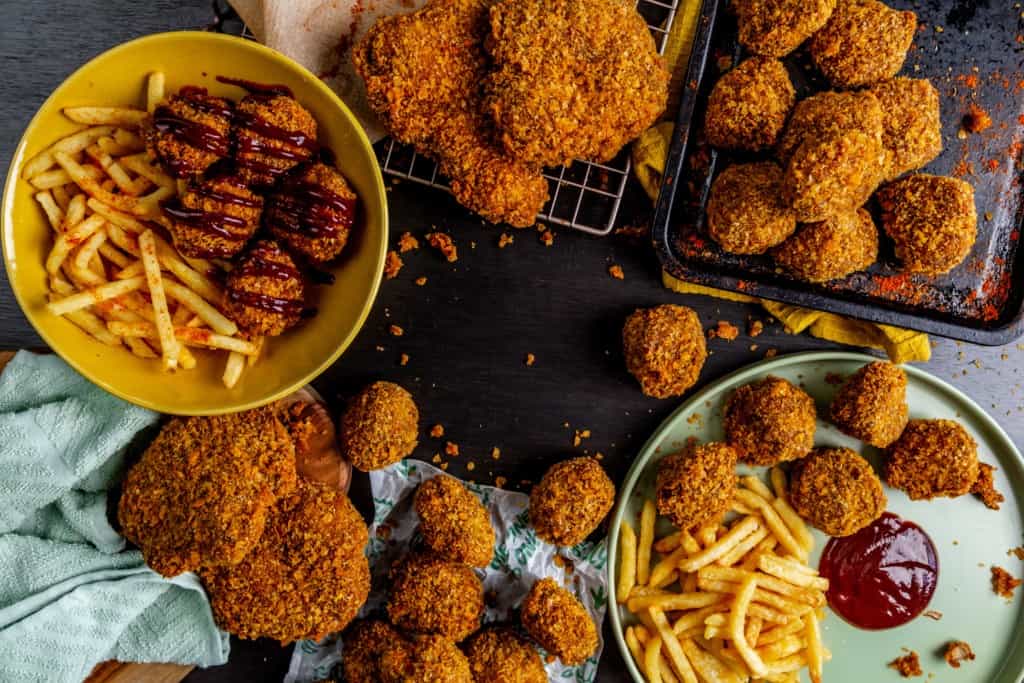 Global expansion
VFC was founded in the UK, where it experienced "unprecedented" success after its launch in December 2020 and was soon available at major supermarkets Tesco and Sainsbury's. By March 2021, VFC had entered Spain and was receiving interest from distributors worldwide, including various European countries, North America, the UAE, and Australia.
"Our recent poll revealed that more than two thirds of people would be willing to trade meat from animals for plant-based meat if it tasted as good. That's very encouraging for our mission. Already, we've spared 60,000 birds but, as that is just the number of animals crammed inside two sheds, we have a long way to go. Still, we have an incredibly driven team, all 100% committed to doing good in this world, and we are determined to play our part in ending the suffering of animals in factory farms," said Adam Lyons, VFC co-founder, chef and COO.
Plant Based World Expo will take place from September 8-9, with VFC hosting stand 303. The brand will also be at Natural Products Expo East from September 28-October 1, based at stand 1456.