UK-based brand VFC has launched a new range of "naked" unbreaded vegan chicken, with two products — Chick*n Mince and Chick*n Breasts — rolling out in the frozen aisle at supermarket chain Morrisons.
The launch marks an expansion beyond VFC's core range of southern-fried coated vegan chick*n. The brand hopes the products will reach a wider range of consumers, as they are suitable for multiple usage occasions.
The new plant-based mince is claimed to be a first-to-market product, with 31g of protein per 100g and 65% less saturated fat than conventional chicken mince. It is also gluten-free. The chicken-style breasts are said to "replicate the shape, juicy texture, and taste of real chicken breasts", making the swap to plant-based as easy as possible.
"Our vegan chicken mince is a game-changer in the world of plant-based cuisine," said VFC Co-Founder Adam Lyons. "We're proud to offer a product that matches the taste and texture of conventional chicken mince, whilst providing exceptional nutritional value. We believe that our customers will be delighted with the taste, versatility, and health benefits of this innovative addition to our product range."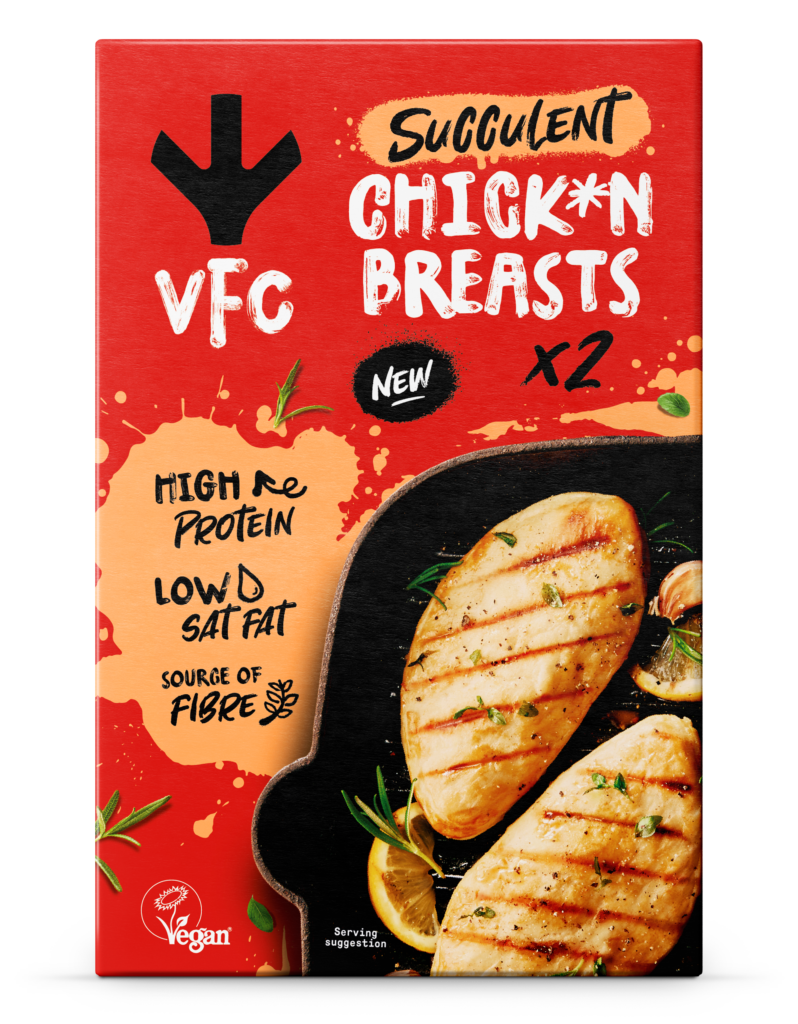 "Sparing chickens' lives"
The launch comes just a month after VFC acquired vegan bakery brand Clive's Purely Plants. The company also acquired alt meat brand Meatless Farm in June, saving it from administration. Following the acquisitions, the group's annual sales are now set to increase by 30%.
In July, VFC told vegconomist that brands that "stay true to their core values" would weather the current challenges facing the plant-based meat industry. The company is well-known for its activist approach, which includes calling out poor conditions in conventional chicken farming.
VFC successfully expanded into the US in 2021, before raising $10.3 million in early 2022 to fuel its "fast-paced growth" in the country. The brand also expanded into the UK chilled plant-based meat category this July, with the aim of reaching incremental consumers.
Speaking about the new uncoated products, VFC Head of Marketing Alison Reilly said, "We recognise that health is a key driver for consumers in this category. Expanding our product portfolio into uncoated products not only allows us to appeal to incremental meal occasions in the week, but also aligns with our mission of sparing chickens' lives by featuring our products in more mealtimes."