UK Cider and apple juice producer Orchard Pig has partnered with plant-based producer The Meatless Farm Co to create an edible 'love letter' to the glorious pig. Together they have created the world's first cider-infused meat-free 'pork & apple' burger.
The Porkie Burger – which looks like pork, tastes like pork, but is 100% meat-free – uses apple and pork flavours which famously complement each other.  The recipe was invented by the research & development teams of Orchard Pig & Meatless Farm, who created the bespoke vegan burger as a perfect pairing to a crisp cold cider – using countryside vibes and nature as inspiration.
Rhona Fyfe, at Orchard Pig, said: "At Orchard Pig, we're proud to say our full cider range is accredited as vegan by the Vegetarian Society, unlike some of the leading cider brands on the market, meaning you don't need to miss out on one of life's pleasures to do good for the planet."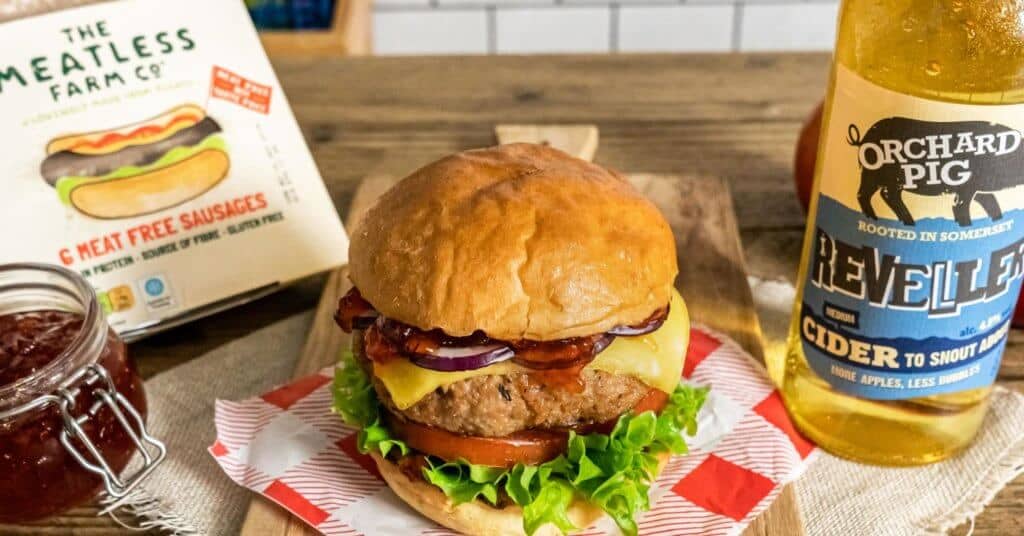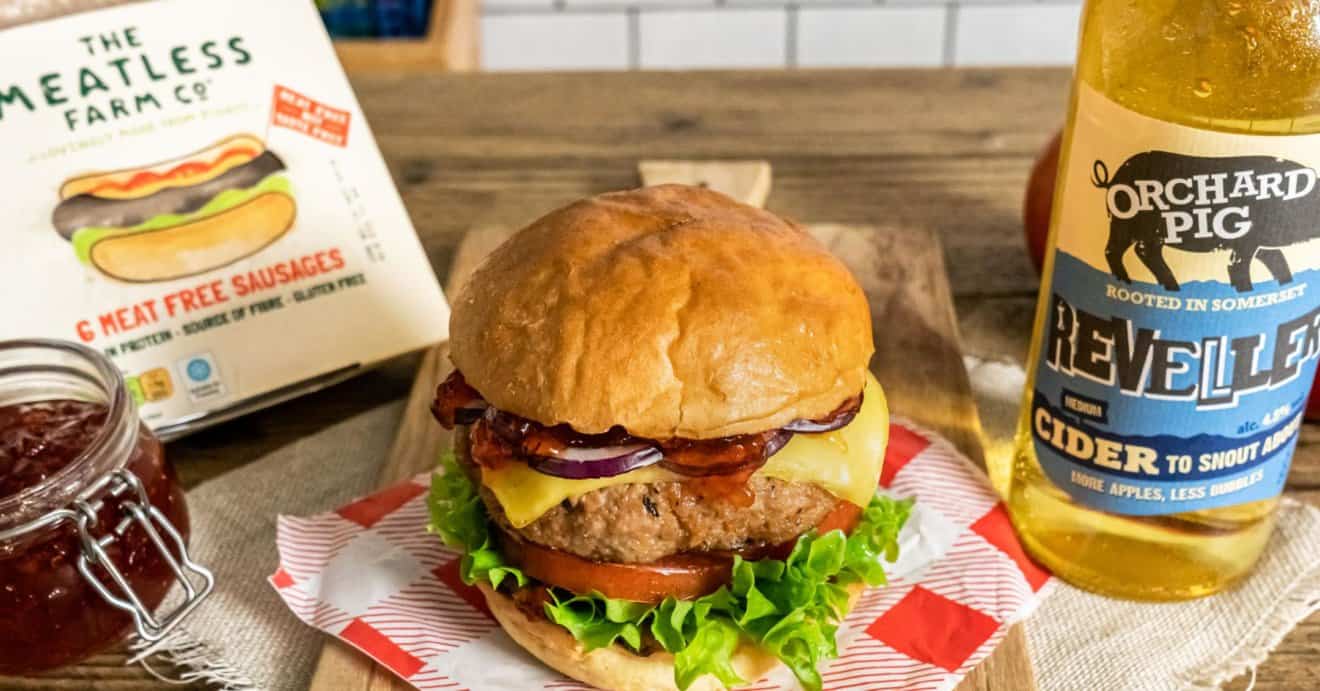 The vegan pairing dish will be available in select bars in Bristol and London later this month for you to try, and the recipe can be viewed on Meatless Farm's website for those who want to try it at home.
Morten Toft-Bech, Founder of Meatless Farm, said: "It's more important than ever that we are working together to reduce our meat consumption, it's positive for our health and the planet. If we can all make simple swaps, like opting for this Porkie Burger, then collectively we can have a huge impact. Swapping just one more meat meal to plant-based a week reduces the UK's greenhouse gas emissions by 8.4% – the equivalent of taking 16 million cars off the road."