German dairy group Bauer, founded in 1887, one of the leading dairy companies in Germany with a turnover of more than €600 million, announces to vegconomist it has partnered with Austria's Kern Tec for the development of a range of dairy alternative products under the newly formed "ZUM GLÜCK!" brand, with an innovative flavour based on apricot kernels – an upcycled product from fruit cultivation.
ZUM GLÜCK! (translating as "fortunately" or "luckily") will launch in January 2024, offering a comprehensive range of plant-based indulgence products exclusively on the German market.
"We are looking forward to launching our new plant-based Bauer brand "ZUM GLÜCK!". With "ZUM GLÜCK!", we are exclusively offering a top plant-based range with an innovative flavour based on upcycled apricot kernels. To this end, we are working together with the Austrian startup Kern Tec GmbH, which is our strategic partner," says Tim Schwertner, Managing Director Sales and Marketing and Chief Commercial Officer of the Bauer Group.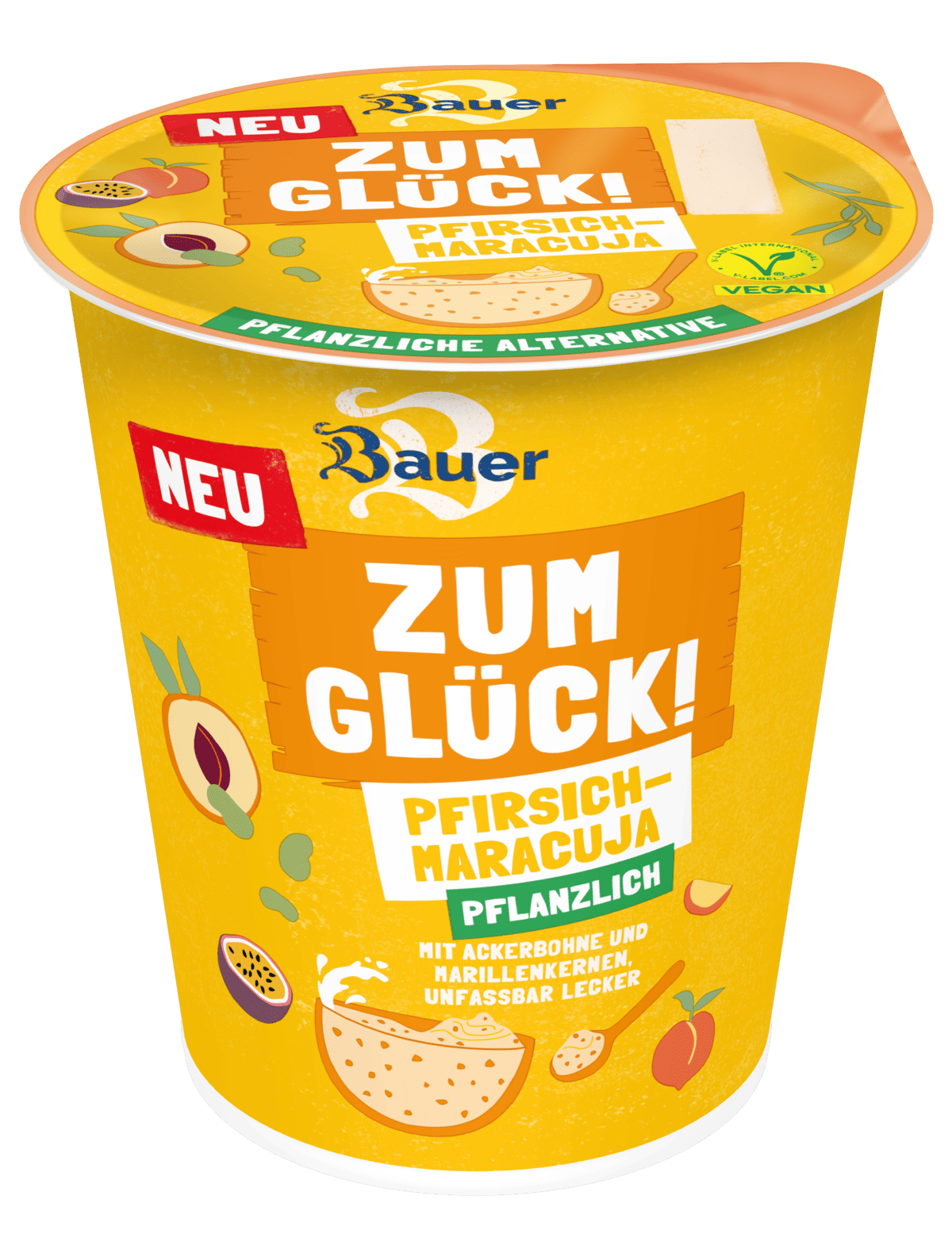 Rescuing apricot kernels
Kern Tec, a previous graduate of the ProVeg Incubator, has developed a unique supply chain and technology to process the valuable fruit pits from apricots, cherries, and plums. These usually discarded raw materials can then be upcycled into new ingredients for food and beverage producers. The company is on a mission to upcycle hundreds of thousands of tons of pits and develop new and unique products to bring into everyone's daily diets, as the founders explained to vegconomist in 2021.
Kern Tec's uber-sustainable business model was recognised at this year's Anuga Taste Innovation Show as one of the top 10 innovations of the entire range of new products at the trade fair. The base made from apricot kernels offers huge environmental benefits such as low water consumption and CO2 emissions. The company raised €12 million in Series A earlier in 2023 to upscale production and commercialisation of its plant-based milk alternatives and confectionery products.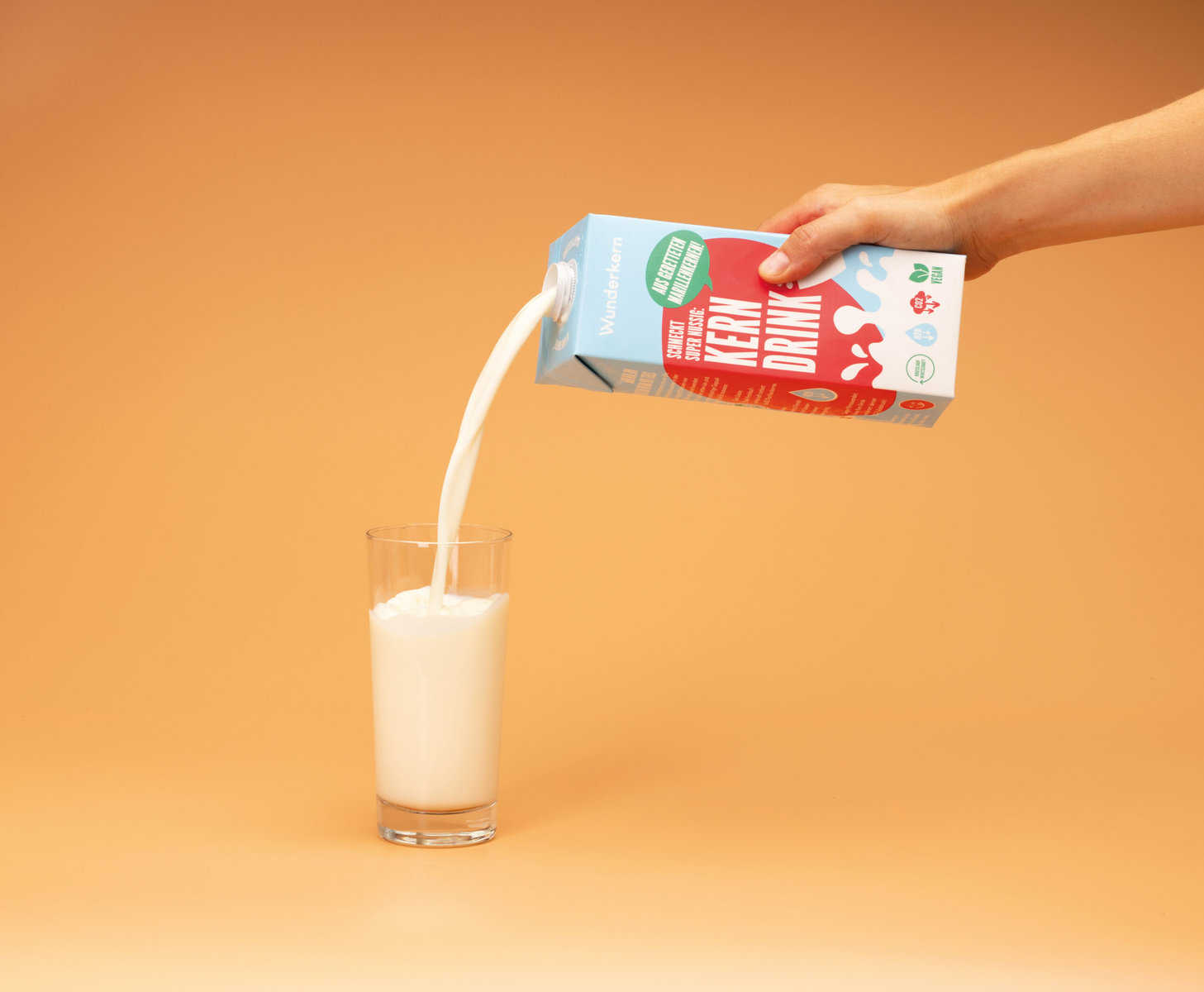 Perfect mix of taste & sustainability
"The special thing about Bauer 'ZUM GLÜCK!' is exactly the right mix of a great taste experience and special sustainability aspects, which consumers have confirmed very positively in numerous studies," explains Frank Mayerhofer, Director Marketing & Innovation.
"With 'ZUM GLÜCK!', Bauer offers an attractive complete range from a single source. Not only the drinks, but also the yoghurt alternatives and plant-based puddings taste great and positively resolve a category deficit," he adds.
The products will be available in German retail from January 2024.