EatKinda is a New Zealand company making plant-based ice cream with an unusual key ingredient — cauliflower.
The brand was founded in 2020 by longtime vegan Jenni Matheson and food technology student Milli Kumar. To make the ice cream, cauliflower that would otherwise be wasted is combined with ingredients such as coconut oil, pea protein, and chickpea flour to give a rich, creamy texture.
The product is currently available in three flavours: Strawberry Swirl, Chocolate Swirl, and Mint Choco Bikkie. In blind taste tests, it is said to have performed equally to conventional dairy ice cream.
Lost crops
EatKinda's journey so far has not been without its challenges — 460kg of cauliflower earmarked for use in the ice cream was lost in floods earlier this year, and demand was so high that the founders had a hard time finding a replacement supply, said the founders to NZ publication Stuff.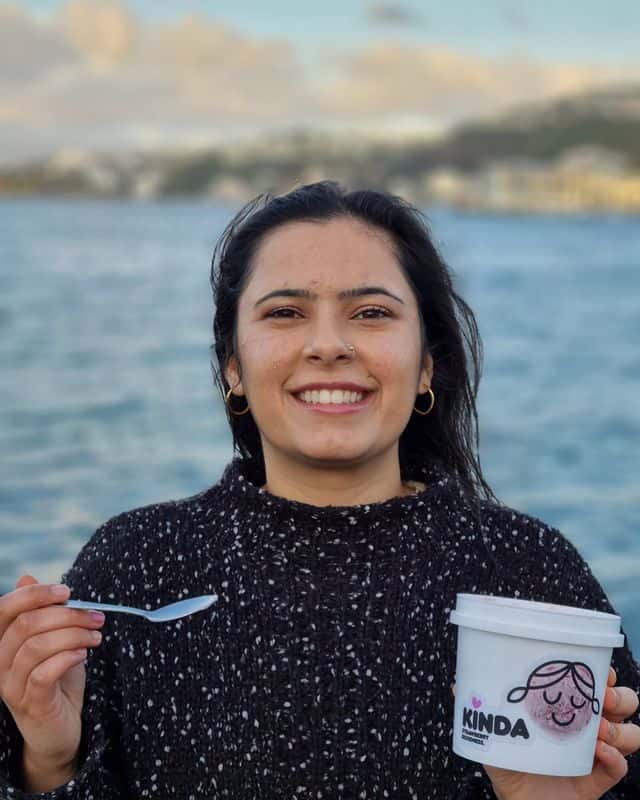 The loss came at a difficult time, just before EatKinda's ice cream was due to launch at New Zealand chain Hell Pizza. Fortunately, the company eventually managed to secure enough cauliflower to go ahead with the plans.
Upcycled cauliflower products
EatKinda currently appears to be the only brand worldwide using upcycled cauliflower in plant-based ice cream. However, some companies are using the ingredient in other alt dairy products, with Grounded's vegan cheese and Wholly Veggie's Plant-based Mozzarella and Jalapeno Cheddar Sticks both made partially from upcycled cauliflower.
"EatKinda is brought to you by a rich desire to transform the way science and technology are used in the primary sector. With a vision to revolutionize the ice cream industry, we're taking the first step towards creating a sustainable and animal-free alternative to traditional ice cream that tastes like the 'real thing'," says the company on its website.