Global food and beverage manufacturer Kagome is launching a new range of plant-based butter blends in the US.
The butter alternatives are available in the sweet flavours Hot Honey and Cinnamon & Brown Sugar, along with the savoury options Miso Ginger and Chipotle & Sun-Dried Tomato. According to Kagome, they act as a 1:1 replacement for conventional butter and have significant health benefits, such as being lower in saturated fat and free of cholesterol.
Made from a combination of sunflower oil, coconut oil, and cocoa butter, the products also have a lower melt point and a higher smoke point than dairy butters. They are suitable for a range of applications, including sautéing, baking, and basting.
"People want to see plant-based options on the menu," said Natalie Cervantes, corporate chef at Kagome USA. "Our plant-based butter alternatives empower the back of house to create unique sweet and savory menu items without compromising flavor or application."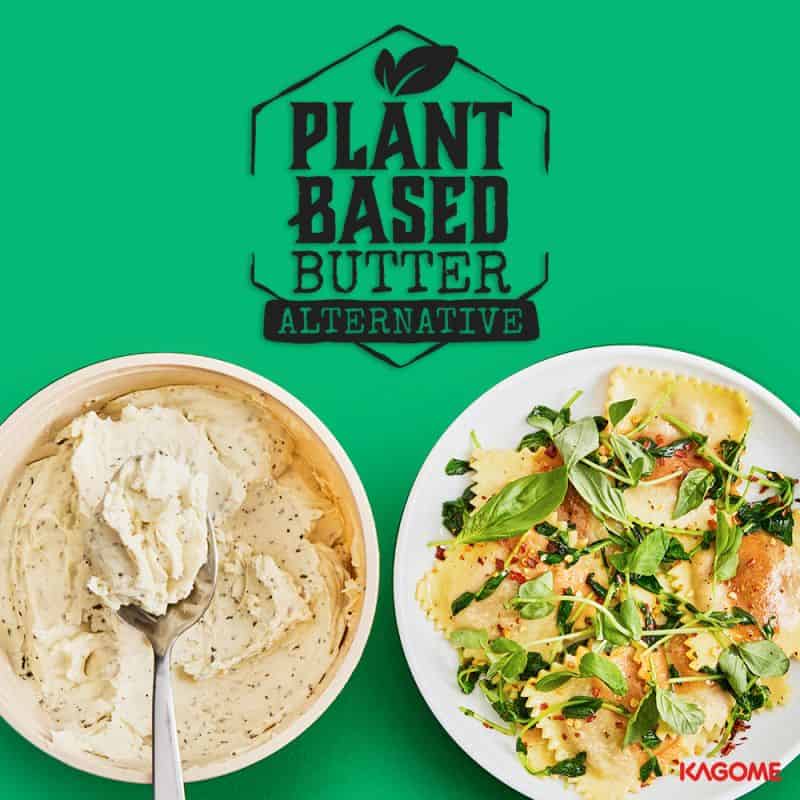 "New depth of flavor"
This is not Kagome's first foray into plant-based foods — in 2021, the company entered a partnership with Japan's 2Foods, leading to the launch of the plant-based Ever Egg last March. In the US, Kagome also offers a dairy-free alternative to the Mexican cheese dip queso.
Recent research indicates that the company's new butter alternatives are likely to be a success, as the market for vegan butter is expected to double in value to $4.8 billion over the next decade.
"We are deeply passionate about creating foods that not only taste good but are better for the environment," said Daryan Johnson, R&D manager at Kagome USA. "Our full line of plant-based butter alternatives brings a new depth of flavor to the kitchen while answering the desires of today's consumers."