NotCo officially launched its latest innovation, NotCreme — a plantbased milk cream crafted from chickpeas — on a recent episode of Masterchef Brazil, and has become the official sponsor of the TV show's ninth series.
The prime-time show is being used to showcase and launch new products; NotMilk was launched on the programme a few months back and now the Unicorn startup has brought its newest cream to the Brazilian airways, as a way to enter the mainstream consciousness. NotCo's Chief Marketing Officer, Vanessa Giangiacomo, explains that the brand's main purpose is to work on these concepts and present them to the public. "Our goal is to create awareness not only through brand awareness; we want to work for the future, " she says.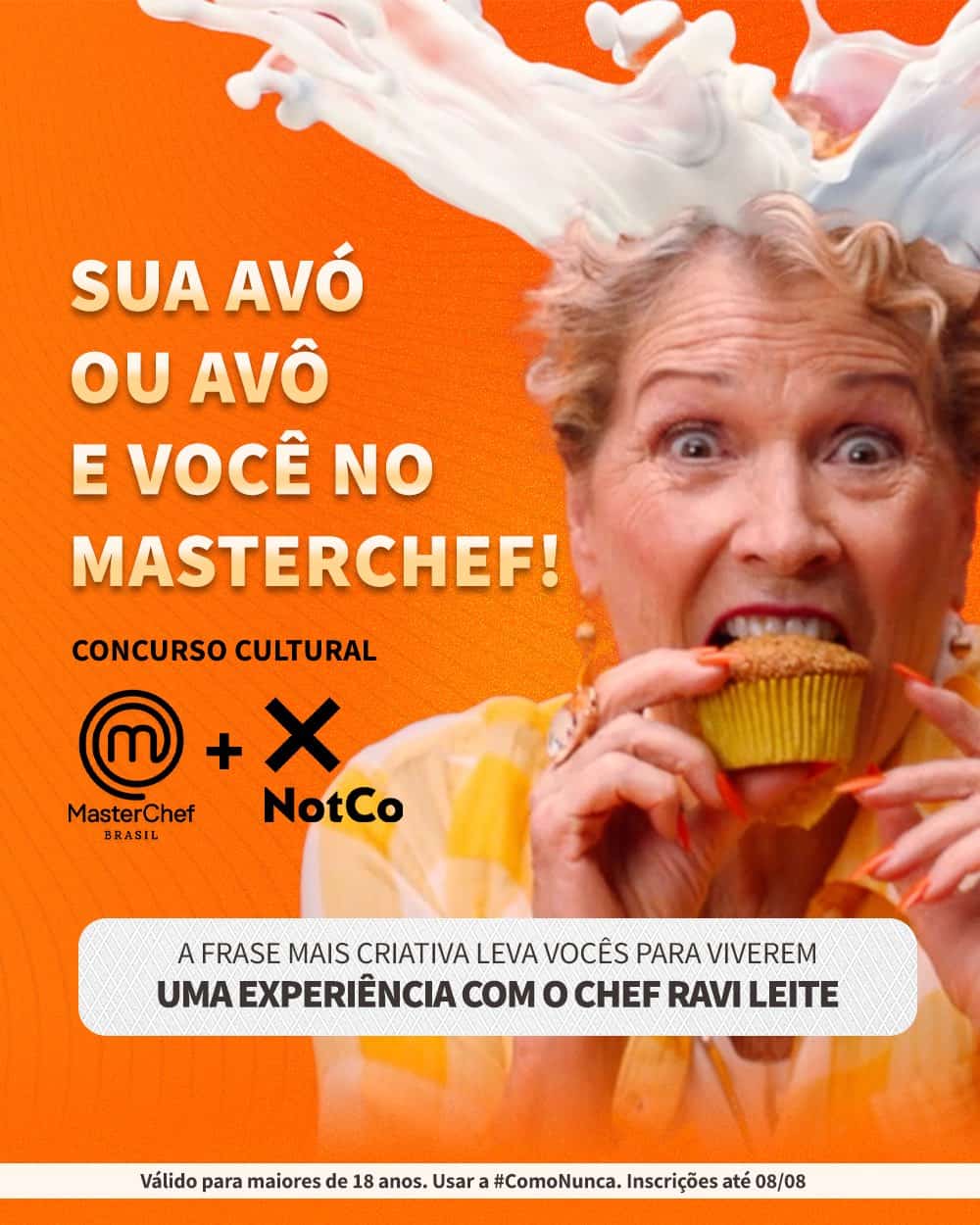 NotCo states that the product's USP lies in the fact that, unlike similar creams made from oats, cashews or similar, it has no aftertaste, and can be used hot or cold for both sweet and savory dishes.
"Stroganoff, mousses, ganache and pesto sauce are some of the delicious meals that we have tested with the launch in our kitchen, but the possibilities are countless. In addition, it is important to emphasize that NotCreme de Leite does not spoil with acidity, which guarantees its use in dishes and desserts with lemon, for example," states Giangiacomo.