Two UK brands — MIGHTY and Overherd — are set to launch oat milk powders in a bid to make plant-based milks even better for the environment.
While oat milk already consumes fewer resources than dairy — and generates far fewer emissions — it typically consists of around 90% water. Some argue that this makes preprepared oat milk inefficient, with the cartons unnecessarily heavy and bulky to transport.
Producers of powdered oat milk argue that their products will benefit retailers and customers as well as the environment, increasing basket value and improving product availability. The powder also has a much longer shelf life than liquid oat milk, and could work out cheaper.
For those who only use plant milks occasionally — including consumers and businesses such as cafes — the powdered product could reduce waste. Additionally, it provides a practical option for those who are travelling.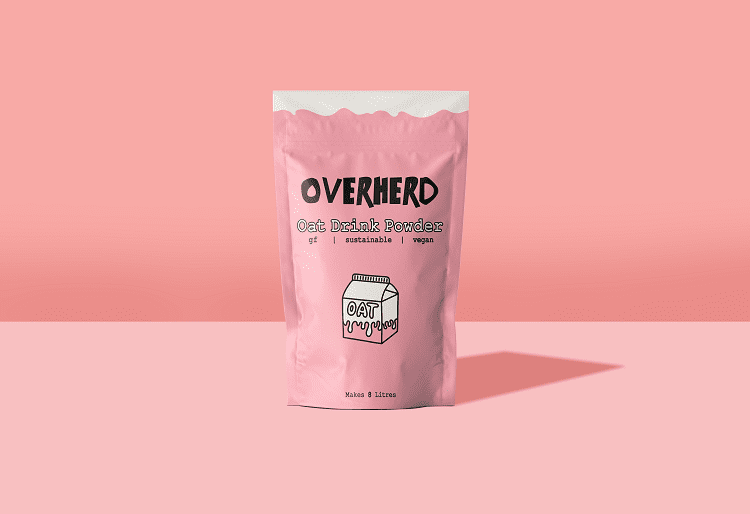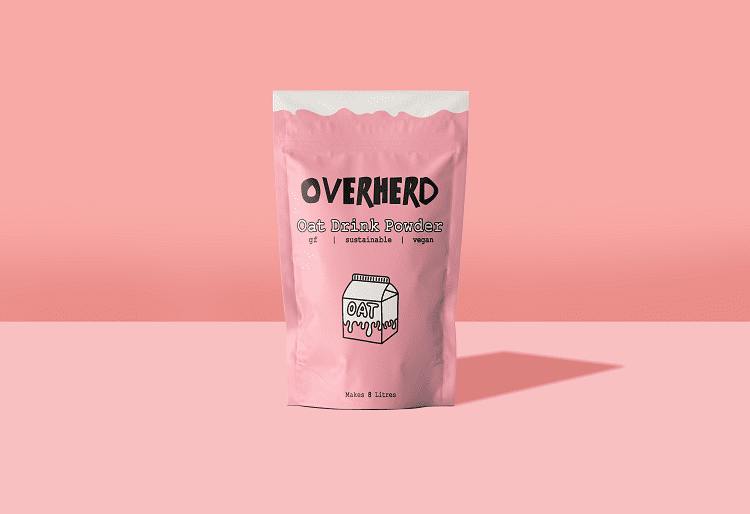 Gaining traction internationally
While oat milk powder is already proving popular in the US and EU, it has been unavailable in the UK to date. Now, two companies have set out to change that. One is established plant milk brand MIGHTY, which is best known for its pea-based milk alternatives. The other is a new brand, Overherd, which is specifically focused on plant milk concentrates.
Both companies will offer their products in a pouch rather than the cartons used for liquid oat milk. Each of Overherd's recyclable pouches produces eight litres of milk, while MIGHTY's packages are smaller and produce up to four litres. Both powders can be prepared simply by adding water and mixing.
Elsewhere in the world, Berlin-based Blue Farm raised €3 million for its oat milk powder last September, after selling enough to produce over 750,000 litres of milk. In 2021, Miami-based JOI launched what it claimed was the first ever truly zero-waste plant milk product — powdered oat milk in a fully compostable pouch.
"The environmental impact of dairy production is becoming more well-known, and it's great to see so many switching to plant milks. However, we think you can do one better in terms of sustainability," Overherd founder Sandy Eyre told FoodNavigator.