The vegan butter market is expected to witness significant growth during the forecast period from 2023 to 2030, driven by health-conscious consumers, as it is considered a healthier alternative to butter, according to ResearchAndMarkets.
Since butter is a ubiquitous ingredient in cooking and baking, developing alternatives has been imperative. Many companies have successfully created incredible products that replicate the taste and, more importantly, the functions of dairy butter. Let's take a look at the alternatives stealing the spotlight:
Willicroft Original Better
Willicroft, Europe's first plant-based cheese brand to achieve B-Corp certification, recently launched Willicroft Original Better, a clean-label alternative to butter for cooking and baking applications. The NPD is made with beans and precise fermentation (not precision) that uses non-GMO bacteria. This process allows it to replicate butyric acid, the key component of butter's flavor, while unlocking the bean's nutrition in the butter.
"Given that there are no GMO microorganisms in the product we face no legislative barriers. From Q4 of this year, the Willicroft Original Better will begin showing the world that it's like butter but 'Better'," shared the company on social media.
Be Better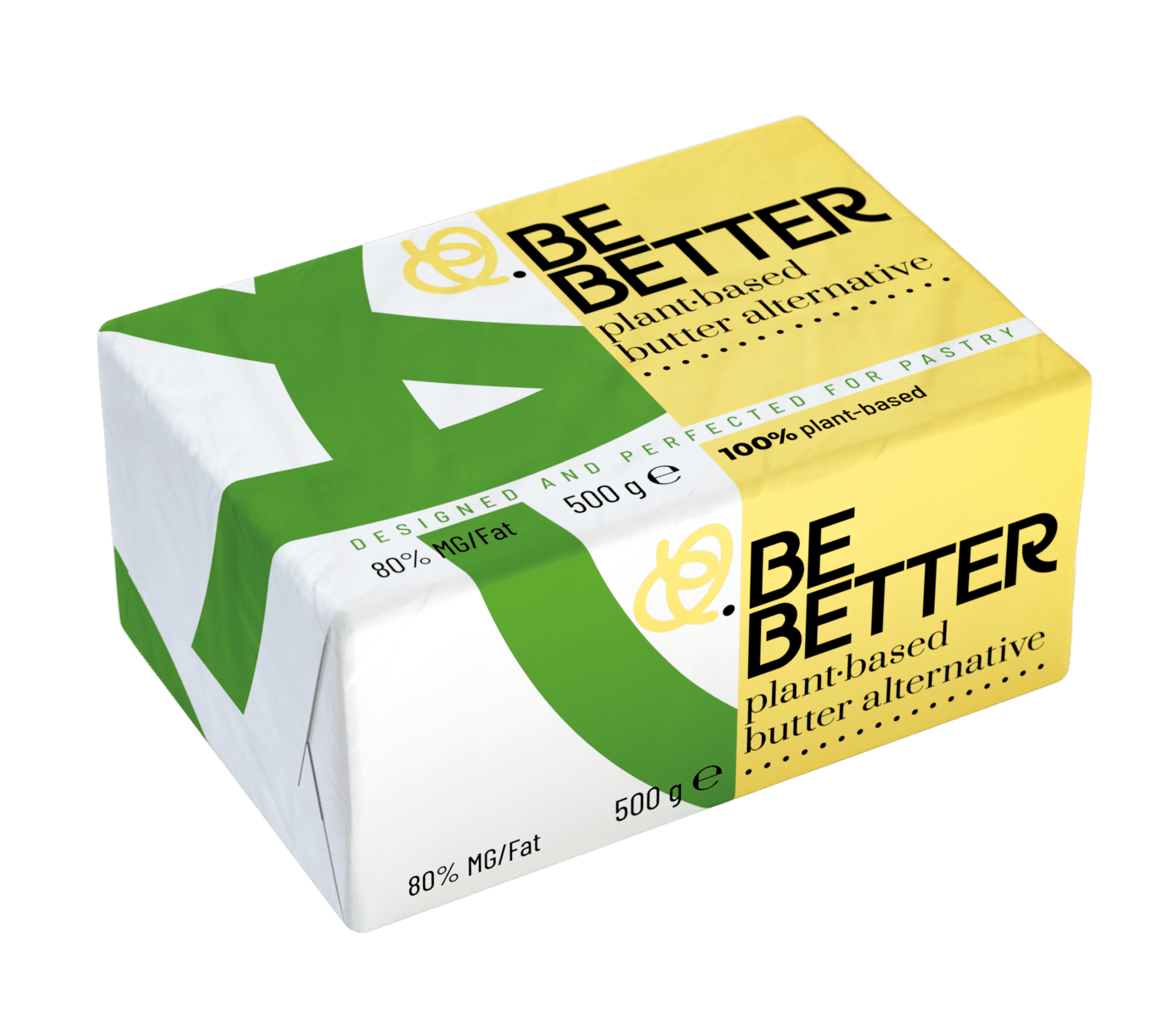 Developed by the Dutch company Be Better My Friend, Be Better butter is made from a blend of shea, organic coconut, and rapeseed oil to obtain a rich mouthfeel while being lighter and lower in cholesterol. According to the company, its alternative is not only 30-40% cheaper than conventional butter but is also sustainable. Its production generates 79% less CO2 and requires 86% less water.
Be Better is available in nine countries: the UK, Germany, France, Spain, The Netherlands, Hungary, Greece, Australia, and Singapore. It has been endorsed by top chefs such as Philip Khoury, pastry chef at Harrods, and Jordi Roca, winner of the World's Best Pastry Chef Award.
"As Be Better is a direct replacement for dairy butter, we make it easy for chefs to craft high-quality pastry which in addition is better for the planet, for animal welfare, and for their monthly budget," says the company.
Miyoko's Creamery Oat Milk Butter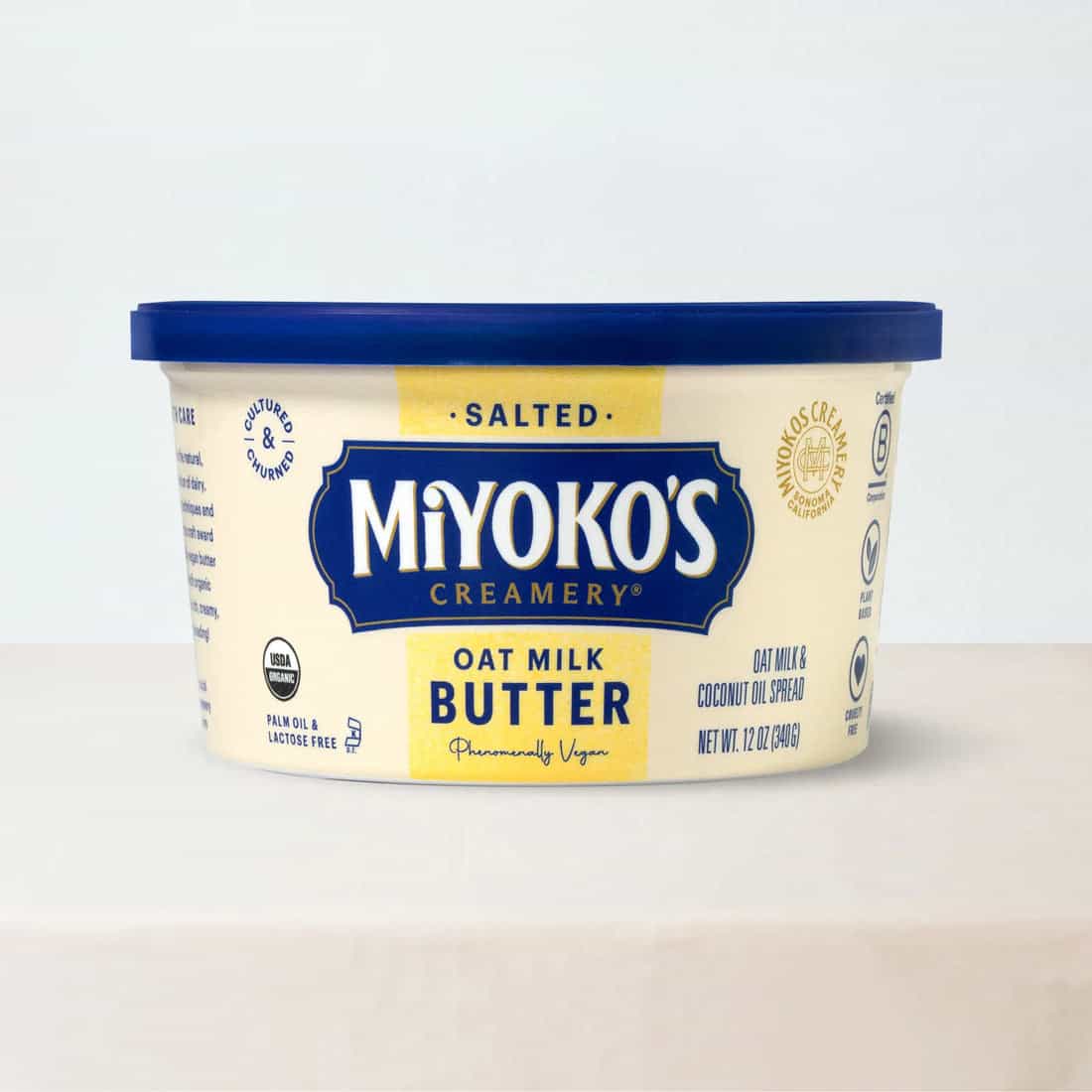 Plant dairy innovator Miyoko's Creamery has developed what it claims to be the "world's finest" cultured oat butter. It is made using organic cultured oat milk mixed with sunflower and coconut oil using traditional dairy methods. Additionally, Miyoko's oat butter is an allergen-friendly spread without gluten, lactose, soy, cashews, or palm oil. It can be used as a 1:1 butter replacer in any recipe. The butter is also USDA Certified Organic and made without artificial colors or preservatives.
"Rich, creamy, and subtly tangy, this butter is deliciously smooth, perfectly melty, and oh so spreadable. Bonus, it's allergen friendly!" says the company on its website.
Kagome Plant-Based Butter Alternative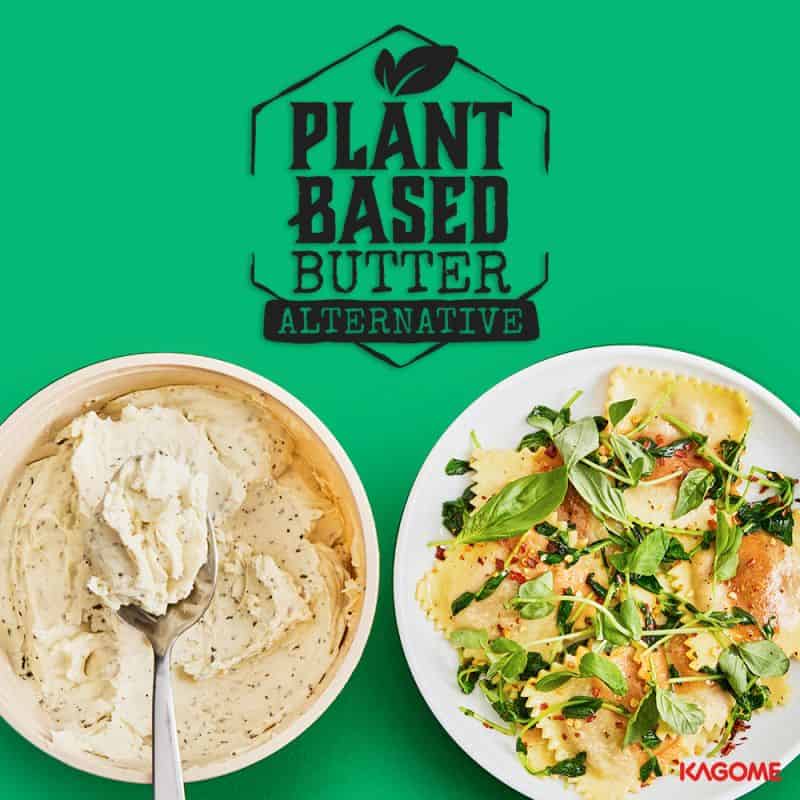 Global food and beverage manufacturer Kagome has developed a range of plant-based butter blends that are 1:1 replacements for dairy butter that are lower in saturated fat and cholesterol-free. Kagome's butter comes in sweet and savory flavors, catering to consumers and chefs alike.
The innovative formulation of the butter — a mix of sunflower oil, coconut oil, and cocoa butter — delivers a lower melting point and a higher smoke point than dairy butter. These properties make the butter suitable for multiple cooking and baking applications.
"We are deeply passionate about creating foods that not only taste good but are better for the environment. Our full line of plant-based butter alternatives brings a new depth of flavor to the kitchen while answering the desires of today's consumers," said Daryan Johnson, R&D manager at Kagome USA.
Coming soon – Lurpak Plant-Based
Coming soon – Lurpak Plant-Based
Danish-Swedish dairy cooperative Arla has announced that it plans to launch a plant-based version of Lurpak, its market-leading butter, to cater to changing consumer tastes. The product is expected to launch in the UK and Denmark next year. The initiative comes from company figures showing that 80% of Lurpak customers are over 45 years old and sales figures fell by 4.7% last year compared to 2021.
"We want to maintain Lurpak's position as the number one butter brand for consumers both today and in the future, and putting the might of the beloved Lurpak brand behind a plant-based option reinforces our commitment to giving people great-tasting options," said Peter Giortz-Carlsen, chief commercial officer of Arla Foods Europe, speaking to Farmers Weekly